Begin typing your search...
Lupin Diagnostics bets big on Andhra market
Launches satellite lab in Vijayawada with wide range of diagnostic services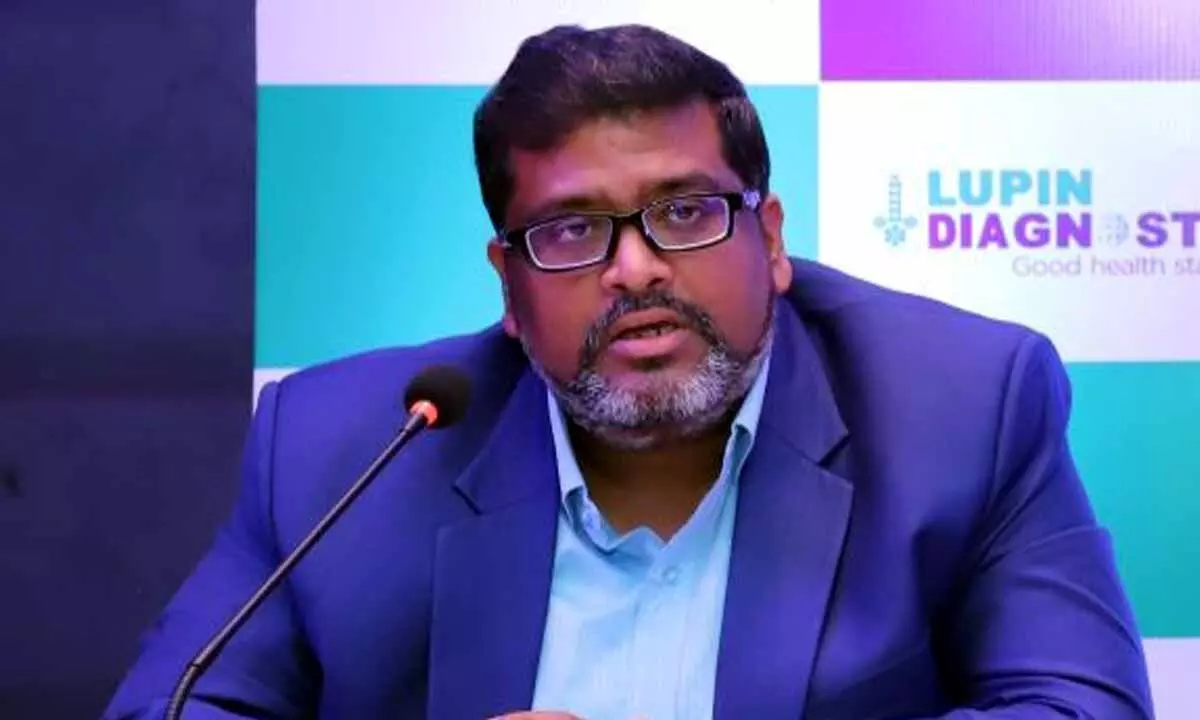 Vijayawada: As part of widening its reach, global pharma major Lupin Limited (Lupin) on Thursday announced the launch of its satellite laboratory here.
The initiative is part of Lupin Diagnostics' ongoing expansion aimed at enhancing access to high-quality testing services and increasing the diagnostics network across India. The newly launched laboratory complements Lupin Diagnostics extensive network of 27 laboratories and over 410 collection centers across the country. The company is now focusing on Andhra Pradesh market.
The expansion underscores Lupin's commitment to providing comprehensive diagnostic solutions and reinforcing its position in the diagnostics industry.
Lupin's new laboratory in Vijayawada is equipped with state-of-the-art diagnostic technology and staffed by a team of highly qualified clinical experts. This advanced infrastructure empowers Lupin Diagnostics to offer reliable and high-quality diagnostic services to the local community. The integration of cutting-edge technology and expertise ensures accurate and efficient testing, enabling timely diagnosis and improved patient care.
In addition to routine and specialised tests, the newly launched laboratory in Vijayawada offers an extensive range of diagnostics services. These include clinical pathology, microbiology, hematology, biochemistry, serology, and immunology.
"Accurate diagnosis is the first step towards managing diseases and identifying suitable treatment," Ravindra Kumar, CEO, Lupin Diagnostics told the media here. "With our cutting-edge technology and personalized smart reports, patients and doctors gain valuable insights into health trends, enabling informed decisions. Our mission is to make quality diagnostics affordable and accessible to everyone in India," he added.
In today's healthcare landscape, evidence-based treatment has become the standard, with diagnostic tests serving as the foundation for close to 70 per cent of treatment decisions. Lupin Diagnostics prioritises accuracy and quality by following stringent quality control protocols. Temperature-controlled sample movement consistently ensures the integrity and quality of each sample. With a strong home collection service team and network, Lupin Diagnostics ensures patient convenience and enables tracking assigned phlebotomists, at the click of a button.
He said the company has also enhanced its value-added services through inclusion of dynamic smart reports for patients along with tips for monitoring their health, and historical trend graphs. Lupin Diagnostics is dedicated to delivering unparalleled diagnostic services to doctors, patients and consumers. Demonstrating its steadfast commitment to quality and accuracy, four of Lupin's laboratories have already attained NABL accreditation. This achievement further solidifies Lupin Diagnostics' position as a trusted leader and prioritises excellence, he added.
Accurate diagnosis is the first step towards managing diseases and identifying suitable treatment
- Ravindra Kumar, CEO, Lupin Diagnostics