Begin typing your search...
IT firms in inorganic route for top line push
Software firms looking at acquisition, partnership and investment in generative AI to compensate for growth lost due to global slowdown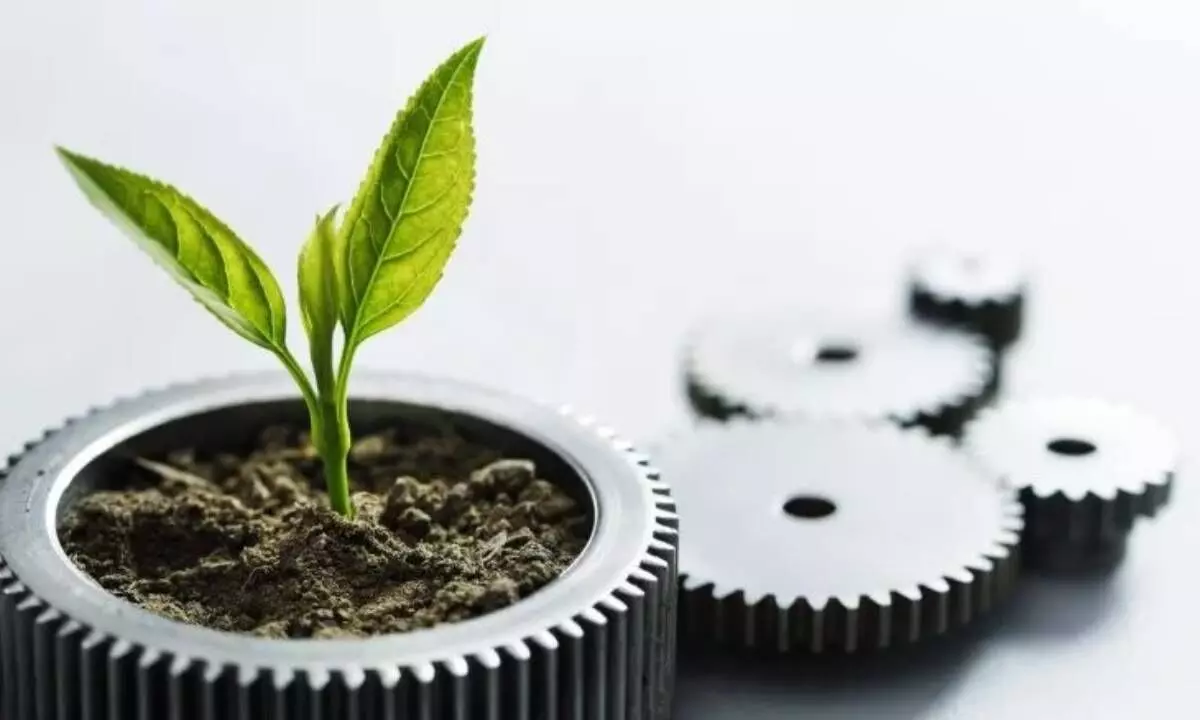 Bengaluru Indian IT services firms have started tapping inorganic routes to grow their revenues amid a challenging demand environment. Globally, clients are holding back discretionary spend, leading to slower flow of new digital deals. Against this backdrop, domestic IT firms are struggling to maintain their revenue guidance for the current financial year. Experts are of the opinion that companies are looking at acquisition, partnership and investment in generative AI to compensate for growth lost arising from current tepid environment.

"Focus of Indian IT firms is on acquisitions and investment on generative AI to push growth. Service providers are also looking at buying out captives or partnership route that can provide better revenue visibility," Pareekh Jain, an IT outsourcing advisor & founder, Pareekh Consulting told Bizz Buzz.
Reflection of this trend is already visible with many companies announcing acquisitions and new investment plans. Last week, HCL Tech said it would acquire a 100 per cent equity stake in ASAP Group, a German automotive engineering services provider, for Euro 251.1 million ($279 mn). This acquisition is expected to help HCL Tech's engineering services by strengthening its advanced technology capabilities in the fast-growing automotive engineering services segment in Europe and other key global markets. Notably, HCL Tech's engineering services division clocks the highest revenue among its peers and pure-play engineering services providers.
Last month, Infosys said it would take over Danske Bank's IT operation in India as part of an IT outsourcing contract worth $454million over five years, to accelerate the bank's digital transformation. As per the deal, the Bengaluru-headquartered company would acquire the Danish bank's IT centre in Bangalore, which houses 1,400 engineers, and would introduce generative artificial intelligence (AI) into the services.
While Infosys and HCL Tech took the inorganic route to improve revenue growth, Wipro announced big bets on AI space. Last week, Wipro said it would invest over $1 billion on its artificial intelligence (AI) capabilities over the next three years and also launched a new strategy for the emerging technology that included generative AI.
According to global consultancy firm ISG, infrastructure as a service (IaaS) has seen significant slowdown as enterprises halt discretionary spend, leading to a lower digital spend.
"Weakness in as-a-service was due to weakness in IaaS market. Top three cloud hyperscalers (AWS, Azure and Google) declined sharply at 20 per cent on YTD (year to date) basis. Cloud migration is slowing due to focus of clients on gaining RoI (return on investment) on existing cloud spends and ongoing cloud migration projects involving big complex industry-specific operations taking time to modernise. SaaS' (software-as-a-service) ACV (annual contract value) also declined six per cent YTD due to slowdown in discretionary spend by clients and longer sales cycles," ICICI Securities wrote in a note.
Amid such slowdown in digital deals, IT firms are increasingly looking at bagging cost optimisation deals along with the focus on inorganic routes to improve revenue growth rate.