IT cos chart new pricing strategies
Larger offshoring, less travel and utility cost supporting operating margins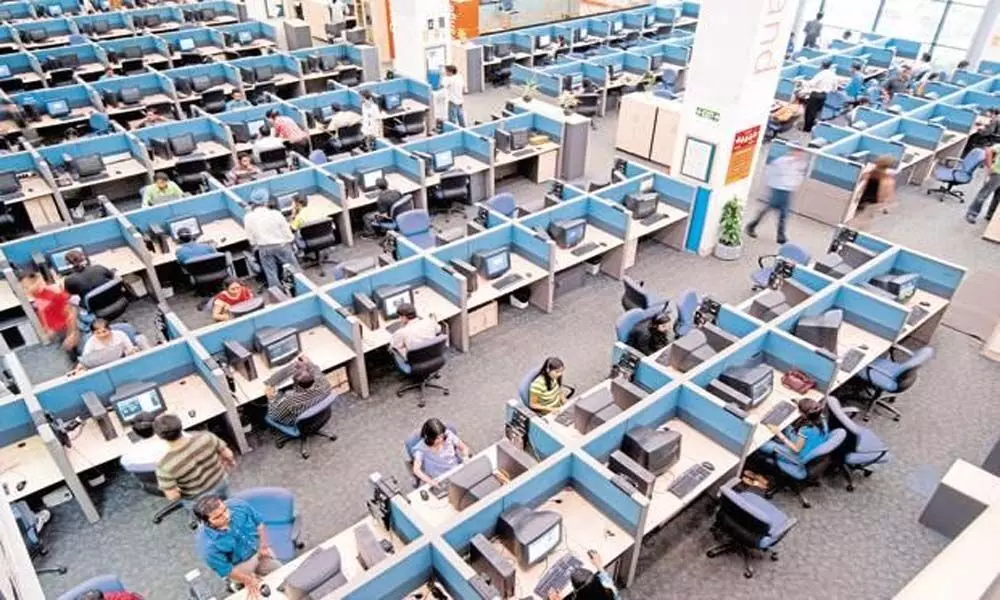 Commercial construct of IT outsourcing contracts is witnessing a change in recent time as IT services companies adopt innovative ways of pricing in their bids to improve margin.
Experts are of the opinion that more outcome & milestone-based pricing, implementation of IP-based solutions apart from automation are some of the strategies being adopted by IT firms to improve margin from an outsourced contract.
This is different from usual fixed-price contract, in which the client pays a fixed price for the contract if set targets are met. As the current pandemic has accelerated the migration of enterprises towards digitalization, IT companies have bagged more number of digital deals in recent quarters. In these digital deals, companies are trying to provide more IP-based customized solutions with outcome-based pricing, which result in better pricing.
"Companies are aligning their pricing with the business or operational goals of customers. A bit of skin in the game with outcome-based pricing is being followed by many companies. Some firms are also trying to sale their solution on subscription basis if the client is not ready to invest upfront," said Pareekh Jain, founder of Pareekh Consulting and an IT outsourcing advisor.
"Most large cap companies are following this approach to improve margin in recent time," he added.
This trend was also reflected in the management commentary of many IT services companies.
"How we position ourselves is not just about rate side of the price per hour, but more about more innovative ways of pricing where it's a clear link to outcome -- link to results of our clients. And that's the way we think in future this can help us. And so, I think, this has just about started the work we are doing. And we think over the next few quarters and more structurally we may be able to get some details around this," Infosys' CEO, Salil Parekh has said during the post-results analysts call.
Meanwhile, pricing pressure faced by many IT services companies during the initial months of pandemic is no longer there. Analysts said pricing environment remains stable with clients no longer asking for discounts or deferred payments.
Moreover, larger offshoring and less travel & utility cost are supporting operating margins of companies for the last one year. However, wage hike and gradual rise of expenses have started to weigh on the margin.
During the quarter, most IT firms have seen drop in their operating margins. Tata Consultancy Services (TCS) saw its operating margin falling by 130 basis points at 25.5 percent in Q1 of FY22 over the last quarter, while Infosys' operating margin witnessed a dip of 80 basis points to 23.7 per cent. Wipro saw 220 basis points dip sequentially in its margin that came at 18.8 per cent.
Similarly, the margin of HCL Technologies was at 24.5 per cent, a dip of 160 basis points over the preceding quarter.