Begin typing your search...
Investments in mfg sector plunge 52%
Karnataka, Gujarat buck the trend; Home to Indian Silicon Valley clocks investments rose to Rs67,166 cr in Jan-September this year from Rs61,726 in previous corresponding period; Gujarat recorded marginal rise in Part A IEM filings as investment proposals rose to Rs94,559 cr from Rs92,566 cr in the same period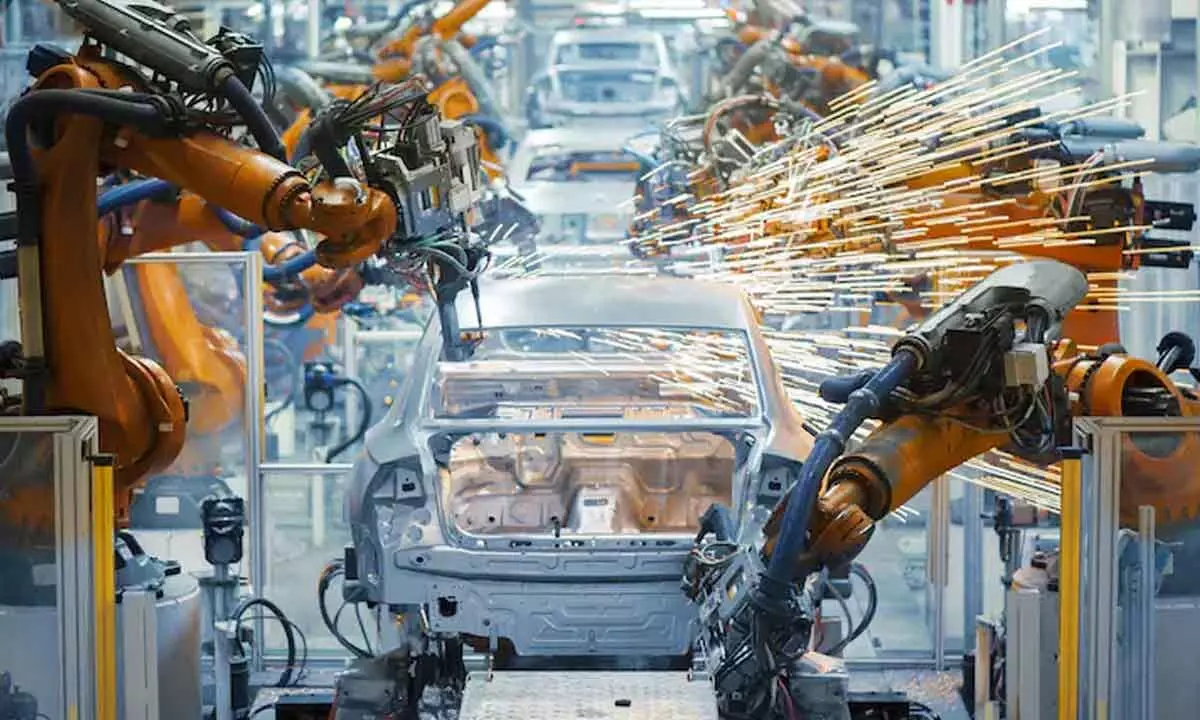 New Delhi: Bad news continues to flow from the manufacturing front. In the first nine months of this calendar year, the total of proposed investments into the key sector declined by more than a half, official sources told Bizz Buzz.
In the January-September period, 885 industrial entrepreneurial memorandums (IEMs) were filed with the proposed investment of Rs369,342 crore. These were Part A filings of IEMs, meaning that this much amount investors intended to deploy in India. Part B of the IEM is filed when such industrial projects begin commercial production.
In the corresponding period in 2021, there were 1,489 Part A filings with total investment adding up to Rs771,428 crore. This means that there has been more than a 52 per cent dip the filings. Evidently, investors' interest in the manufacturing industry in India is moving southwards.
Out of the decrease of Rs402,086 crore in investment intentions, a Rs250,642 crore decline in the first three quarters of 2022 was in Maharashtra. It may be recalled that the Narendra Modi government has been accused of benefiting Gujarat at the expense of Maharashtra in terms of industrial investment. The Vedanta-Foxconn and Tata-Airbus aircraft projects, originally planned for Maharashtra, have been shifted to Gujarat. The Opposition in Maharashtra has slammed the Shrikant Shinde-led coalition government for failing to protect the State's interests.
There may be some merit in the allegations against the Maharashtra government, but the fact is that the supposed beneficiary, Gujarat, has not done wonders. Total investment in Part A IEM filings show a marginal rise, from Rs92,566 crore in the first nine months of 2021 to Rs94,559 crore in the same period this calendar year.
Odisha was second with Rs70,172 crore from 45 Part A filings. In 2021, however, the corresponding figure was Rs137,939 in the same period.
Karnataka rose from Rs61,726 in the first three quarters of 2021 to Rs67,166 crore this year. Assam also did very well, with the corresponding figures of Rs1,221 crore and Rs18,582 crore.