Begin typing your search...
Renewed demand for spacious homes
Home buyers prefer independent flats in National Capital Region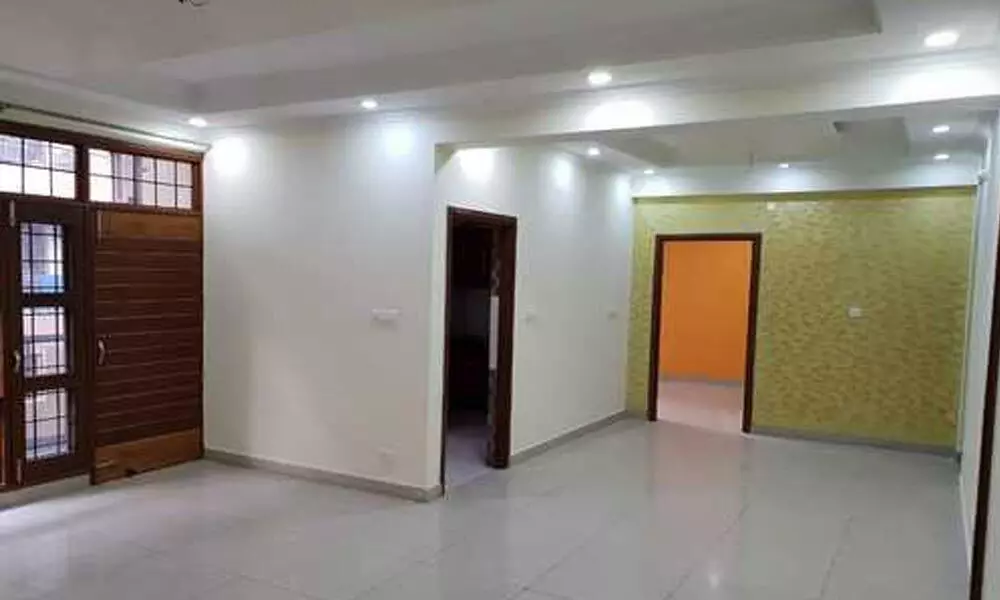 New Delhi: Increase in demand of spacious homes is gaining traction in the National Capital Region (NCR) with areas such as Gurgaon and Faridabad wherein consumer preference is shifting towards independent floors as against purchasing an apartment flat.
According to realty sector experts, consumer preference in the NCR region is leaning towards independent flats due to factors such as lesser waiting period for construction. Along with requirement of privacy and luxury, housing consumers are also keen on space factor with independent floors, according to builders, provide larger space in comparison to an apartment.
In comparison to earlier years where apartment preference took over independent floor housing, developers are expecting a trend reversal with many lining up for launching independent floor homes in both these NCR cities - over 20,000 independent unitexpected to be launched in both the cities in the next one year.According to realty consultants, between 2016 and 2020, the average size of apartments reduced to 1,350 sft, while that of independent floors increased to 1,925 sft.
"As many as 4,500 independent flats have already been launched in Gurugram and Faridabad in the first three quarters of 2021 – accounting for over a 40 per cent share of this period's total supply in these two cities. Approx. 10,970 units across different property types have been launched in Gurugram and Faridabad between January to September 2021, of which 4,500 units are independent floor units," said Santhosh Kumar, vice-chairman, Anarock Group.
With high rise apartments gaining consumer preference over the years, supply of independent floor homes dropped by more than 50 percent to approximately 10,000 units between 2011-2015. Realty industry experts observed that between 2016 to 2020, the overall new supply of independent floors dropped even further by 73 percent against preceding period, with just 2,990 units being added.
"Homebuyers today are keen on quick possession. The possession time for independent floors is significantly shorter than for multi-storey apartments. Builder floors are also gaining popularity because they combine the benefits of both traditional apartments and villas. With one flat typically constructed on a single floor, occupying families have more space and privacy in this property typology than in high-rise apartments," the realty consultancy observed.