Begin typing your search...
Hyd sees Rs. 3,176-cr residential properties registered in December
Expanding socioeconomic environment, infrastructure and business-friendly governance boosts demand, says Knight Frank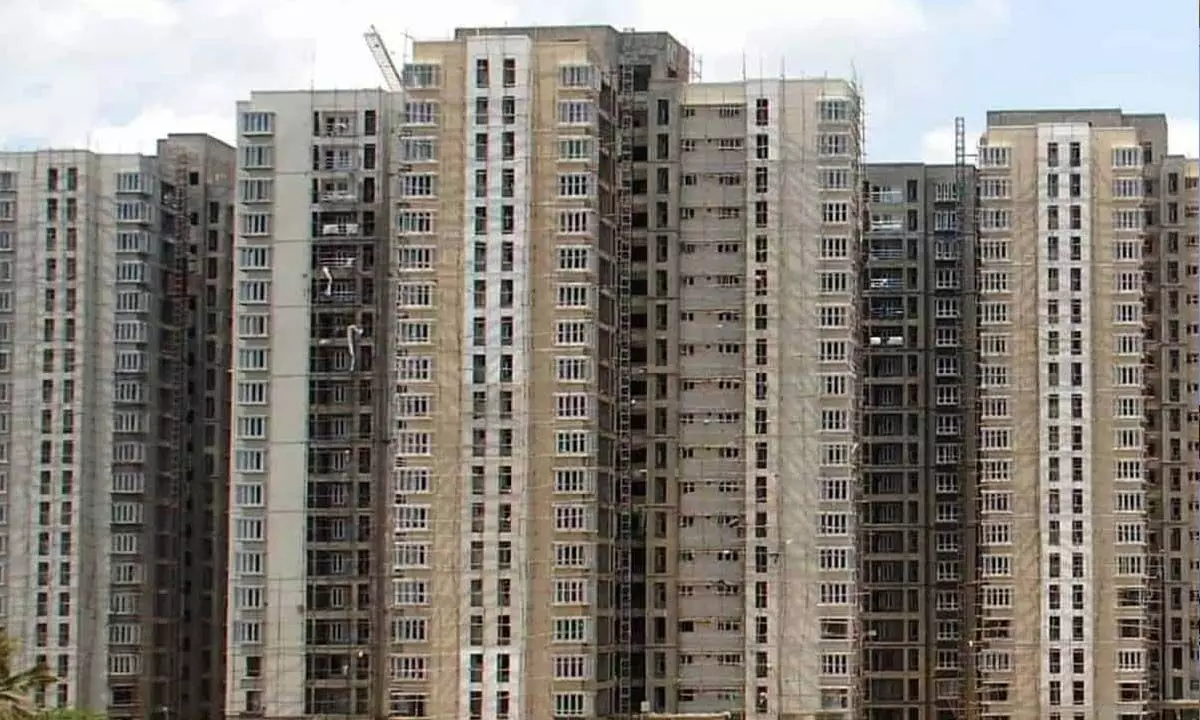 Hyderabad: Hyderabad recorded registrations of 6,311 units of residential properties in December 2022, registering a rise of 2.4 per cent month on month (MoM). In November, the units registered were 6,162. The total value of the properties registered in December stood at Rs 3,176 crore.
The strengthening of the city's economic fundamentals due to the continuous rise of the IT and IteS sector in Hyderabad has led to greater demand in the residential market, according to Knight Frank India.
The property consulted in its latest assessment stated that 54 per cent of all the homes registered in December 2022 were in the price range of Rs 25 - 50 lakh and 70 per cent of the sales registered were for homes between 1,000 - 2,000 sft. Moreover, greater traction for higher ticket size homes remained evident with Rs 50 lakh and above accounting to 29 per cent share in December 2022 up from 24 per cent in December 2021.
Commenting on the trend, Samson Arthur, Senior Branch Director, Knight Frank India said,
"Hyderabad continues to experience demand backed by its expanding socioeconomic environment, infrastructure, and business-friendly governance despite the impact of rising interest rates and worries of inflation. The rise in sales of high-value home through the year clearly illustrates the city's positive outlook."
The Hyderabad residential market includes four districts namely Hyderabad, Medchal-Malkajgiri, Rangareddy and Sangareddy.
Residential units in the price band of Rs 25 – 50 lakh constituted 54 per cent of the total registrations in December 2022, which is an increase from a share of 36 per cent in December 2021.