Begin typing your search...
Homebuyers feel any further hike in home loan rate to impact purchase decisions: Survey
Anarock's online 'Consumer Sentiment Survey' with a sample size of 5,218, showed that the people would like to buy mid-range and premium homes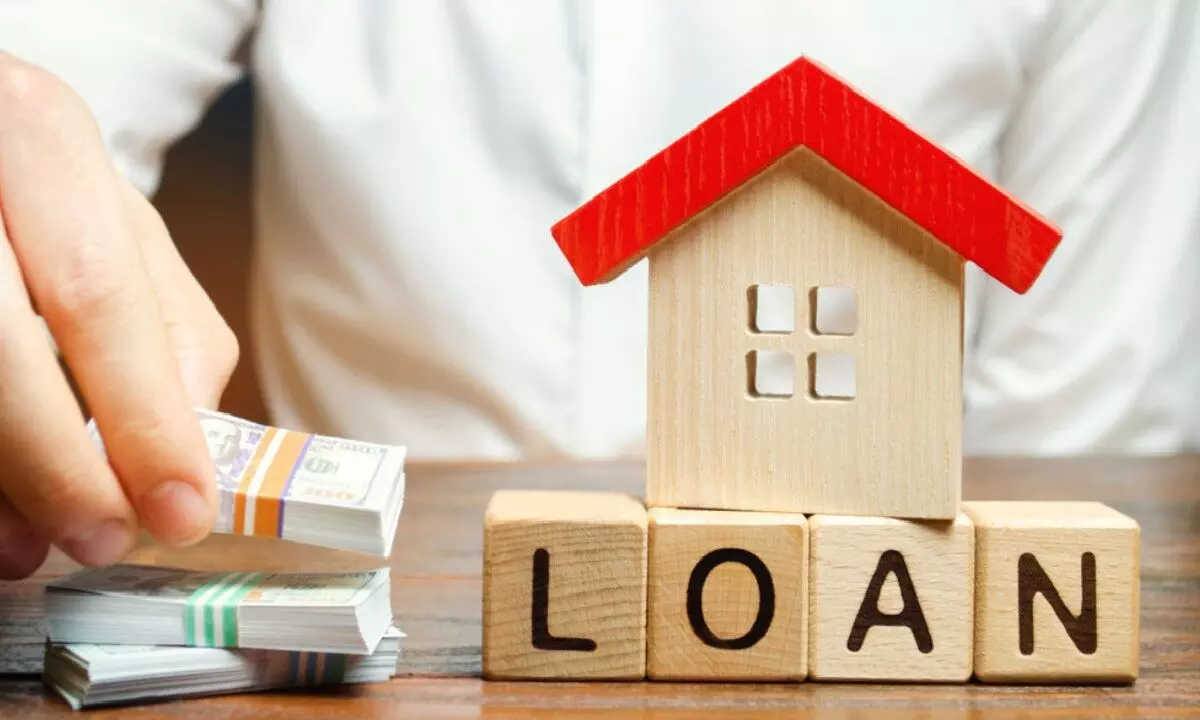 New Delhi: A significant percentage of prospective homebuyers feel that their purchase decisions will be impacted if interest rate on home loans rises further to cross 9.5 per cent, according to a survey by Anarock.

Real estate consultant Anarock's online 'Consumer Sentiment Survey' with a sample size of 5,218, showed that the people would like to buy mid-range and premium homes. More respondents want to buy 3BHK flats. According to the survey, high inflation has impacted disposable incomes of over 66 per cent of respondents. "... Any further home loan rate hikes - particularly if interest rates breach 9.5 per cent - will have a 'high impact' on residential sales, according to 98 per cent survey respondents," Anarock said. The average home loan rate is 9.15 per cent currently, the consultant added.
In the last one and half years, the mortgage rate has hardened by around 250 basis points, with the RBI raising the key policy rate to control inflation. Among other findings of the survey, Anarock said 59 per cent of prospective homebuyers will prefer to purchase flats in a price range of Rs 45 lakh to Rs 1.5 crore. Homes priced in the range of Rs 45-90 lakh are most favoured (by 35 per cent respondent homebuyers), closely followed by 24 per cent respondents preferring homes priced between Rs 90 lakh to Rs 1.5 crore.
"Demand for bigger homes remains undeterred, with 3BHKs once again superseding 2BHKs in the current survey. Around 48 per cent property seekers prefer 3BHKs over other configurations, while 39 per cent still prefer 2BHK units," Anarock Chairman Anuj Puri said. Compared with the H1 2022 survey, demand for 3BHKs has been rising steadily -- from 41 per cent in H1 2022 to 48 per cent in H1 2023. Demand for sub-Rs 40 lakh homes has been falling, from 40 per cent in H2 2020 to 28 per cent in H1 2022, and further down to 25 per cent in H1 (January-June) 2023.
On the report, Gurugram-based realty firm Krisumi Corporation MD Mohit Jain noted that customers are aspiring for better and bigger homes. "In recent years, there has been a remarkable enhancement in the aspiration for home ownership, primarily attributable to an improved economic landscape and increased income levels. "Homebuyers are now setting their sights on luxury residences that come complete with contemporary amenities, top-notch construction standards, and cutting-edge architectural designs," Jain said.
Anarock survey also highlighted that real estate is the most preferred investment asset class for over 60 per cent respondents. "52 per cent millennials & 35 per cent Gen-X respondents will use their investment gains from other asset classes for buying homes in the future," it added. "End-users continue to dominate housing sentiment, with 67 per cent survey participants intending to buy properties for self-use," the consultant said.