Begin typing your search...
Vizag realty in trouble as raw material prices bite
Builders allege that cement manufacturers formed a cartel to raise prices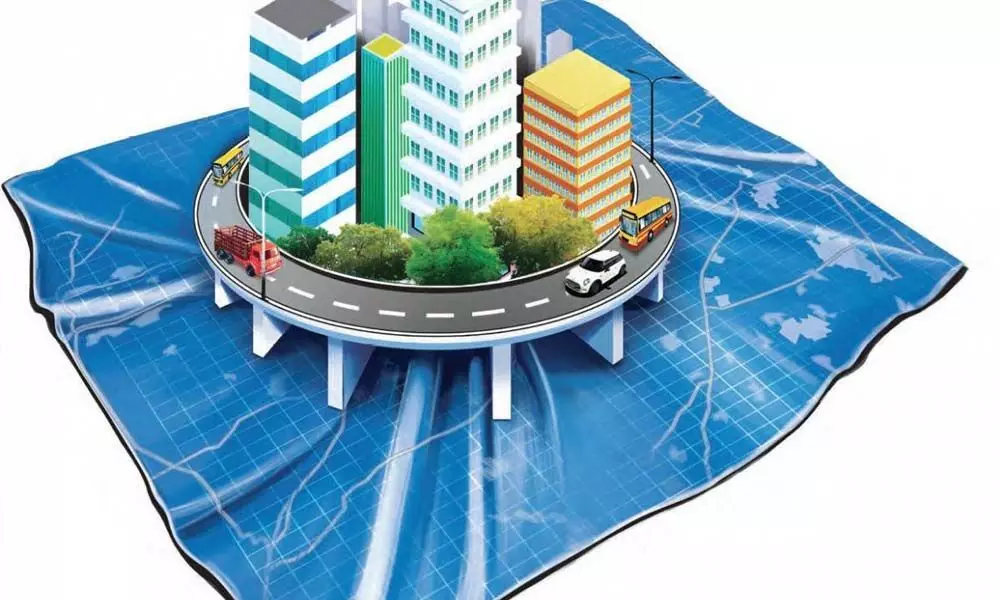 Visakhapatnam: EXACTLY a year after the Andhra Pradesh Assembly cleared the proposal to make Visakhapatnam the executive capital; builders in the city have found themselves on a sticky wicket following a steep increase in raw material prices for a variety of reasons.
Nobody is taking up construction of new ventures whereas those whose ventures are midway through are finding it difficult to meet the deadlines in completing the construction of apartment complexes as per the commitments made in the agreements at the time of booking. The government, after deciding to set up executive capital in Visakhapatnam, the financial and industrial hub of Andhra Pradesh, is now trying to clear legal hurdles to go ahead with its plans to achieve, what it termed, decentralised development. The other two State capitals are: legislative capital at Amaravati and judicial capital at Kurnool.
Cement prices have gone up from Rs.100 to Rs.150 per bag containing 50 kg, mainly in Andhra Pradesh and Telangana. Steel, mostly TMT bars used for construction, has undergone an abnormal increase in price. In the past three to four months, it has gone up from Rs 35,000 to Rs 65,000 per tonne. Worsening their problem further, the builders allege procuring sand has become a Herculean task.
Confederation of Real Estate Developers Association of India (Credai) says the construction cost due to hefty rise in raw material prices has increased on an average Rs. 250 per square feet for a standard apartment venture. Credai Visakhapatnam chapter president B Srinivasa Rao told Bizz Buzz that the prices of raw material have hit them hard at a time when they are unable to overcome the losses caused by Covid-19 pandemic. For the housing loan itself, the government is collecting 5 per cent GST plus 7.5 per cent stamp duty, which the realty sector expects would be addressed in the Union Budget to be presented on February 1.
Cartel by manufacturers
Rao alleged that the cement manufacturers had formed into a cartel to raise the prices even before any increase in tax or cess on them in the General Budget. On the other hand, heavy demand for metal and finished products in China after the pandemic has led to a shortfall in supplies in various parts of the country. Most of the finished products and metals are being exported to China during the last few months due to delay in resumption of production of various factories there.
Though the State Government has introduced online procurement of sand, the builders say they are facing problems in its implementation, forcing them to spend up to Rs 65,000 per lorry load of 30 tonne sand instead of the government prescribed Rs 20,000 per lorry load.