Begin typing your search...
IT firms set to go for campus hiring
Change in technology landscape has necessitated hiring of freshers, who will be trained in new areas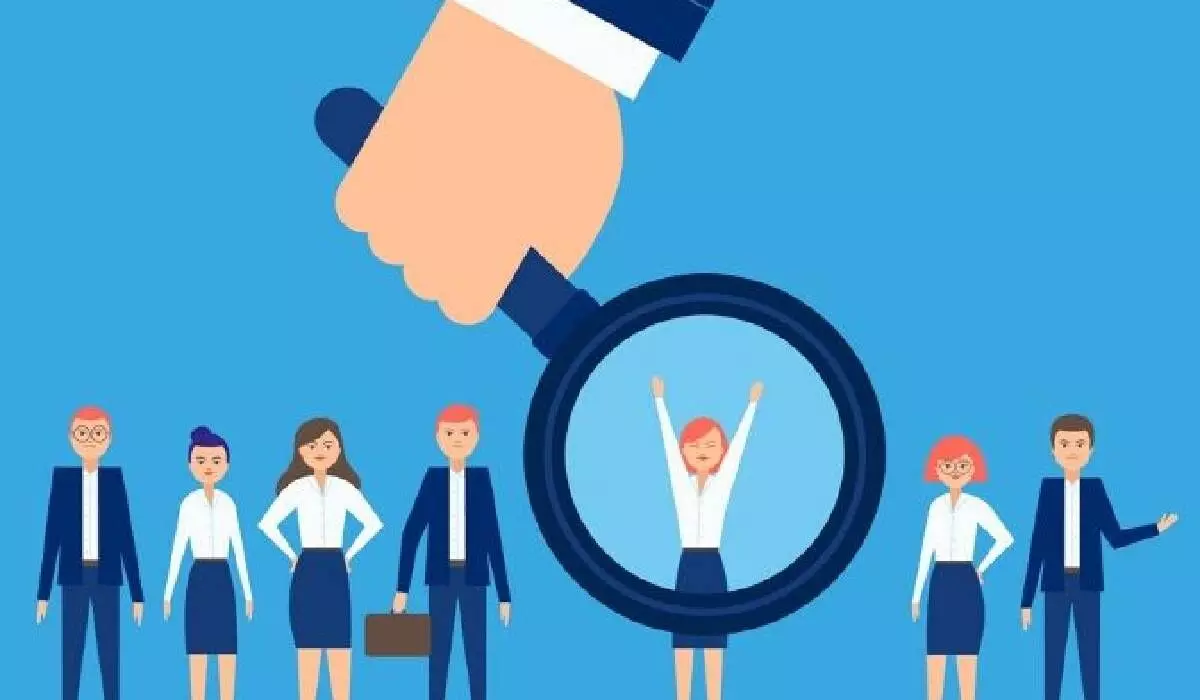 Bengaluru Indian IT services companies are likely to opt for campus placement in the current year despite a subdued demand environment in the technology industry.

According to HR experts, despite all the negative commentary and lack of commitment on freshers' hiring numbers for this year, IT firms are keen to go to the engineering college campuses starting October-November. They, however, said that fresher onboarding for those, who have been placed during last year, will continue to get delayed owing to slow project ramp ups.
"The sentiment is bullish as far campus placement for next year is concerned. This is mainly because of change in technology for which IT firms need to both hire and train freshers. Though IT firms are in a wait and watch mode for now as far as new hiring is concerned, all indications stay positive with regard to campus placement this year," Supaul Chanda, Global Business Head of talent engineering firm- Otomeyt told Bizz Buzz.
During the recently concluded first quarter results, management of most IT firms have shied away from giving exact numbers of freshers that they intend to hire through campus placement this year. Market leader Tata Consultancy Services (TCS) was the only exception among big firms which has said that it would hire around 40,000 freshers in FY24. Management of other companies have said that they would calibrate hiring of freshers depending on the demand environment.
According to a TeamLease EdTech report, hiring of freshers in India will increase by only a marginal three per cent in the second half (H2) of calendar 2023 on increased competition and limited number of jobs for newcomers. The IT industry is predicted to see an overall decrease in the intent to hire freshers compared to H1 of 2023 (49 per cent in H2 of 2023 versus 67 per cent in H1 of 2023, a decrease of 18 percentage points), the report said. Sources in the know said that onboarding of freshers by the IT firms will continue to get delayed in the current fiscal year.
"We don't see any improvement in the onboarding front as of now because the demand environment remains weak. Traditionally, October-December period is a weak period for the technology industry in terms of demand due to lesser number of working days. So, no uptick in this front is likely," said another HR source.
Post pandemic, Indian IT firms have hired a record number of freshers in 2021 and 2022 to cash in the rising demand. However, with change in demand situation, IT firms are delaying onboarding of freshers this year. Such weak sentiment has raised fears of low uptake of engineering graduates through campus placements this year. However, HR experts feel that change in technology landscape, especially advent of generative AI tools like ChatGPT has prompted IT firms to opt for campus placement in 2023, who will be onboarded in 2024. "Overall 2024 may be a better year for freshers than this year," said Chanda of Otomeyt.