Begin typing your search...
Hyderabad set to pip B'luru in GCCs race
During January-June period, City of Pearls received 23 new GCCs, while 13 GCCs came up in Silicon Valley of India; Hyd's share in tech jobs across India surged from 33% to 44% in 2021-22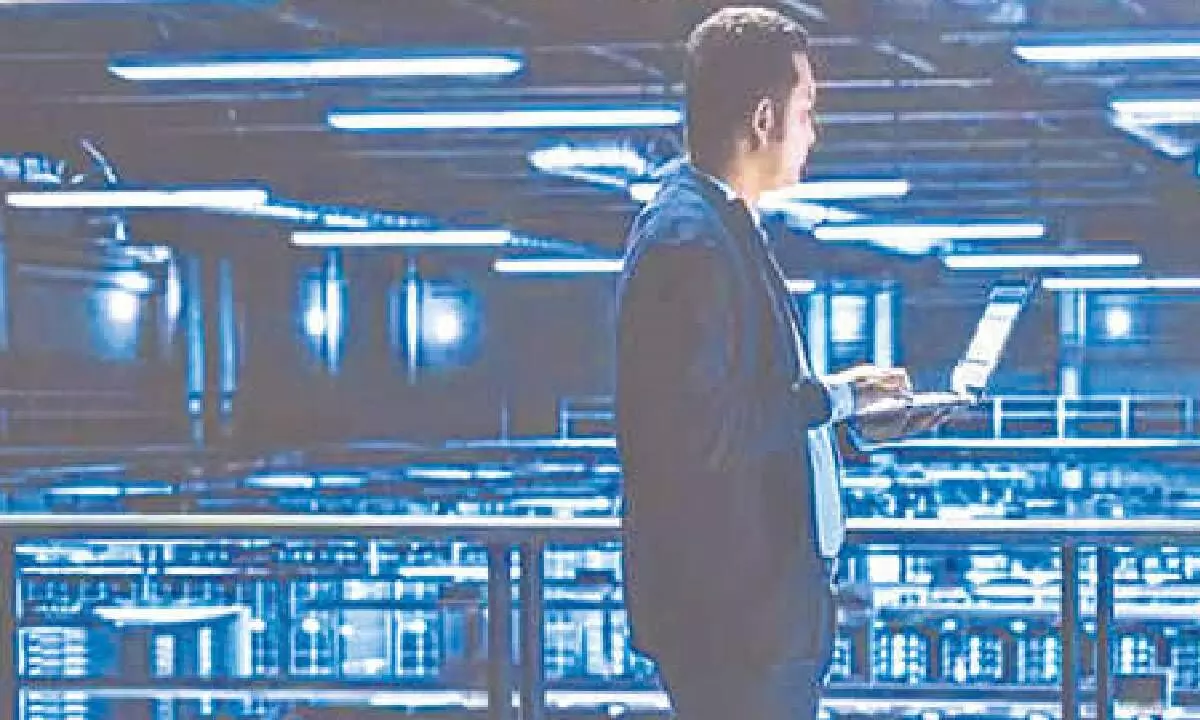 Bengaluru: Hyderabad as a city is slowly emerging as a clear winner in attracting new investment for setting up GCCs (Global Capability Centres), surpassing traditional rival Bengaluru. These two southern cities have historically seen maximum number of global enterprises setting up their technology captives. But Hyderabad as a city is slowly surpassing Bengaluru of late.

According to a report by global IT consultancy firm Everest Group, Hyderabad attracted more numbers of GCCs in the first half of 2023 as compared to Bengaluru.
During January-June period of ongoing calendar year, while 23 new GCCs were set up in Hyderabad, 13 GCCs came up in Bengaluru.
In the just preceding six-month period (second half of 2022), Bengaluru has seen setting up of 33 such centres, while Hyderabad has witnessed opening up 20 centres.
"This positive outlook for Hyderabad has become a common sight across multiple Global Capability Centres (GCC). The city has shown admirable growth and resiliency during the past two years, recording one of the country's highest growth rates for global service delivery. Remarkably, Hyderabad surpassed Bangalore for GCC delivery setups during H1 2023, highlighting its exceptional performance in this sector," Parul Jain &Kanishka Chakraborty wrote in the note.
Notable among the GCCs that were opened in the second half of 2023 in Hyderabad are by Goldman Sachs which opened a Centre of Excellence for consumer banking services, business analytics and platform engineering. Similarly, Lloyds Banking Group opened a GCC focussed on cybersecurity. American financial services group, State Street opened an AI augmentation and data analytics centre in Hyderabad, while FedEx opened a centre focussed on supply chain. Apollo Tyres opened a centre from which AI, cloud computing, IoT, and ML-related research work will be done.
"Hyderabad's proposition has been anchored on two critical factors – high-quality talent and world-class infrastructure. The city has witnessed growth in both the quality and quantity of talent, fuelled by its reputation as an educational hub that houses globally-recognized institutions such as ISB, IIIT, and BITS Pilani," the report noted.
A report by industry body Nasscom shows that the country is home to 1,523 GCCs by the end of FY23. This number is likely to touch 1,900 by 2025. As per an EY study, these GCCs combinedly employ around 2 million staffers in the country. Apart from Bengaluru and Hyderabad, other tier-I Indian cities, such as Delhi NCR, Mumbai, and Pune have also seen setting up of many GCCs in recent years. Not only in number of GCCs being set up in Hyderabad, the city is slowly emerging as a talent hub with maximum job growth in technology sector.
"Hyderabad's share of tech jobs, as a percentage of overall technology jobs in India, has surged from 33 per cent to 44 per cent during 2021-22. Simultaneously, the demand for non-tech services continues to grow, reflecting strong investor sentiment," the Everest report noted.