Begin typing your search...
Ethos Imagination to host marketing and technology exhibition on July 20,21 in Hyderabad
The expo to have industry leaders, innovators, and enthusiasts to showcase the latest trends, innovations, and strategies in the fields of marketing and technology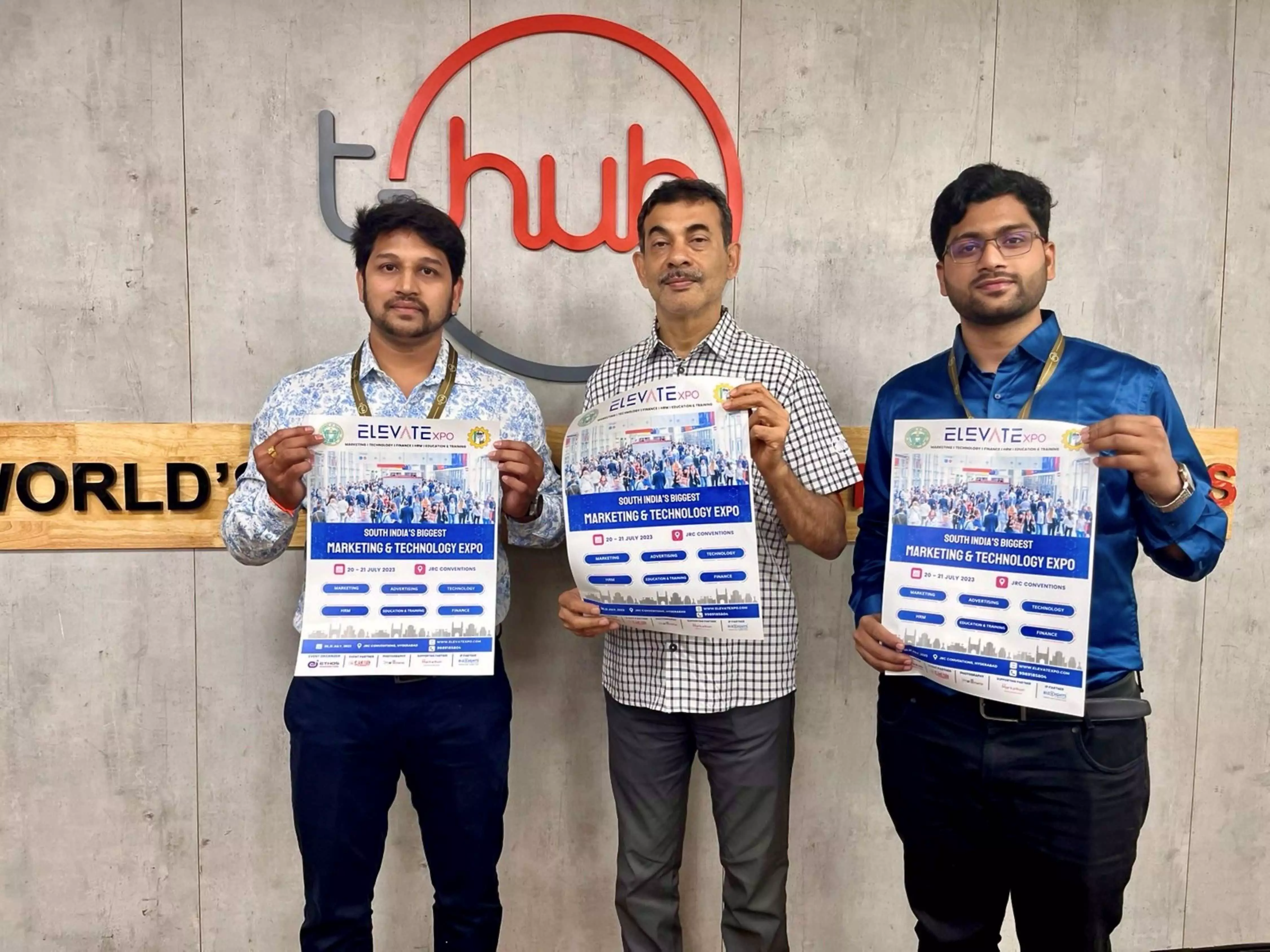 Hyderabad: Elevate Expo, the largest marketing and technology exhibition in South India, is set to take place on 20th and 21st July at JRC Conventions in Hyderabad. The highly anticipated event organized by Ethos Imagination, promises to bring together industry leaders, innovators, and enthusiasts under one roof to showcase the latest trends, innovations, and strategies in the fields of marketing and technology.
The grand event poster was unveiled by Jayesh Ranjan, Principal Secretary, Government of Telangana, and Dr. Shanta Thoutam, CIO, T-HUB. Their presence at the launch will highlight the significance of Elevate Expo in the industry and endorse the event's mission to promote growth and innovation.
Elevate Expo aims to create a platform for professionals and businesses to connect, collaborate, and learn from each other, enabling them to stay ahead in today's dynamic business landscape. The event will feature a comprehensive exhibition area with booths and displays from prominent companies, startups, and industry influencers, who will showcase their cutting-edge products, services, and technologies.

"We are thrilled to present Elevate Expo, South India's most significant marketing and technology event. With the support of Jayesh Ranjan and Dr. Shanta Thoutam we are confident that Elevate Expo will exceed expectations and provide immense value to all participants," said Varaprasad, Founder and CEO, Ethos Imagination.

Attendees can expect an exciting lineup of keynote speeches, panel discussions, workshops, and interactive sessions conducted by renowned experts and thought leaders in the marketing and technology domains. These sessions will cover a wide range of topics including digital marketing, social media strategies, artificial intelligence, blockchain technology, e-commerce trends, data analytics, and much more. Participants can engage in meaningful conversations with industry professionals, explore potential collaborations, and gain insights into emerging trends and best practices.

Ethos Imagination is a Digital marketing agency that provides services from creating a brand identity, reaching your brand's vision, promoting your products and services in the ever-growing online market platform by increasing your brand's visibility and sales.