Begin typing your search...
Digital deals on rise as SaaS demand picks up
Any uptick in deal flow for these SaaS and digital engineering firms usually leads to more projects for Indian IT firms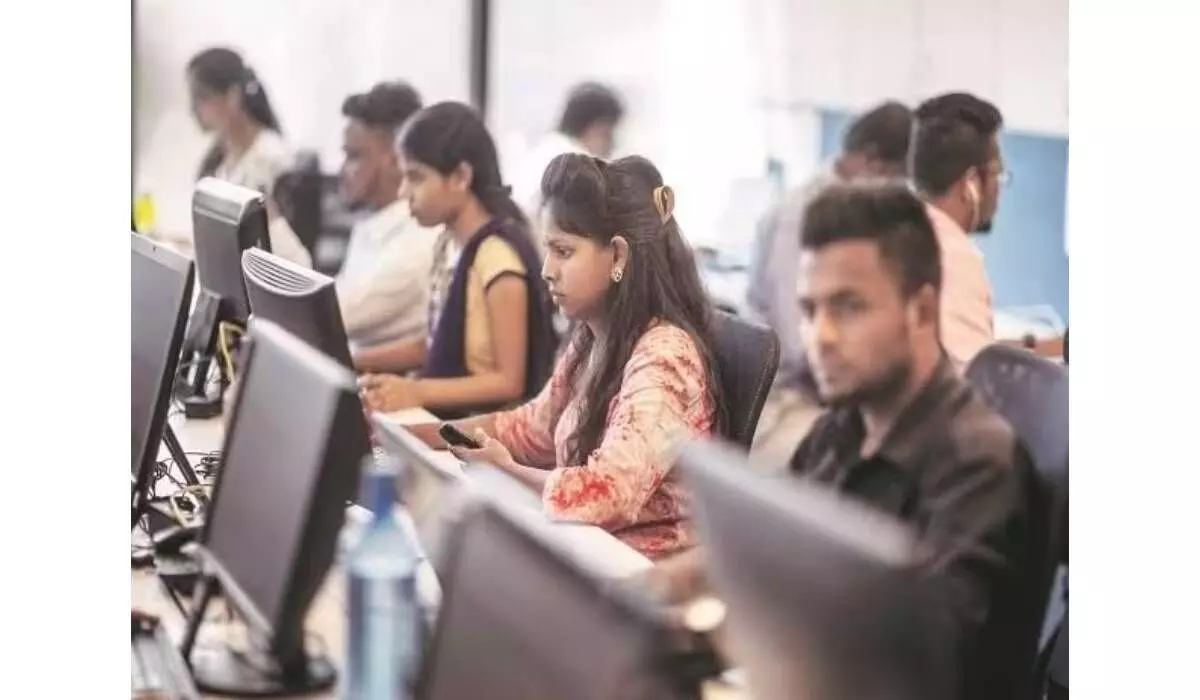 Bengaluru: Digital deals flow for the Indian IT services industry is likely to improve from the second half of the current financial year as indicated from the growth projections of global SaaS (software as a service) companies.

Indian IT firms have entered into agreements with global SaaS firms like Service now, Atlassian, Snowflake, Salesforce, Workday and digital engineering companies such as EPAM, Globant, Endava for servicing clients globally. Any improvement in the deal flow for these SaaS and digital engineering companies usually leads to more projects for Indian IT firms.
"SaaS and digital companies have guided for weak growth in the June 2023 quarter, but expect demand to revive in the second half of FY24 as full-year guidance for most companies implies relatively higher CQGR (compound quarterly growth rate) in second half as compared to first half of the year," ICICI Securities wrote in a note.
"Deal pipelines are healthy and growing despite higher scrutiny and lengthening of the sales cycle. Therefore, SaaS and digital companies believe digital transformation demand is sustainable," it added.
Flow of digital deals has been substantially reduced in the last two quarters with significant strain being seen during the fourth quarter of FY23. As almost all large and mid-tier IT firms are drawing more than 50 per cent of their revenues from digital segment, such slowdown has proved to be a drag on both revenue and profits of these companies.
Industry experts are of the view that more cost takeout deals and continuance of core digital deals are likely to drive demand revival in digital space. Especially, enterprises are spending heavily on AI-related projects, giving some support to digital spending.
"Discretionary spend is very hard to find, but the mix of services is changing with cost saving offerings in high demand. We see new green field scope coming into the market as well as portfolio rationalization of existing spend. We also see self-funded modernisation having strong legs, as well as an appetite to spend on AI," Peter Bendor- Samuel, CEO of global consultancy firm, Everest Group, told Bizz Buzz.
Sources in the know said that while discretionary part of digital deals is facing slow down, core digital work is going on. Companies providing these services are, therefore, in a good stead to win digital projects.
"Clients are focusing on cost optimisation and reduction of total cost of ownership, which can be achieved by consolidating SaaS platforms. This would likely be a net positive for Indian IT services providers, as many of them have built integration capabilities around the large SaaS vendors who are likely to benefit from consolidation," ICICI Securities wrote in the note.
IT's Renewed Demand
l Currently, more than half of revenues come from digital contracts
l Global SaaS firms indicate demand recovery in H2/ FY24
l Indian IT firms service clients in partnership with global SaaS firms
l Indian IT firms entered into packs with global SaaS firms
l The list includes Service now, Atlassian, Snowflake, Salesforce, etc