Begin typing your search...
AP IT industry pins high hopes on post-pandemic Budget
Being the fastest growing Tier-II cities, Visakhapatnam declared as the executive capital of the State needs immediate approval to start work on the incubation centre - Sridhar Kosaraju, president, ITAAP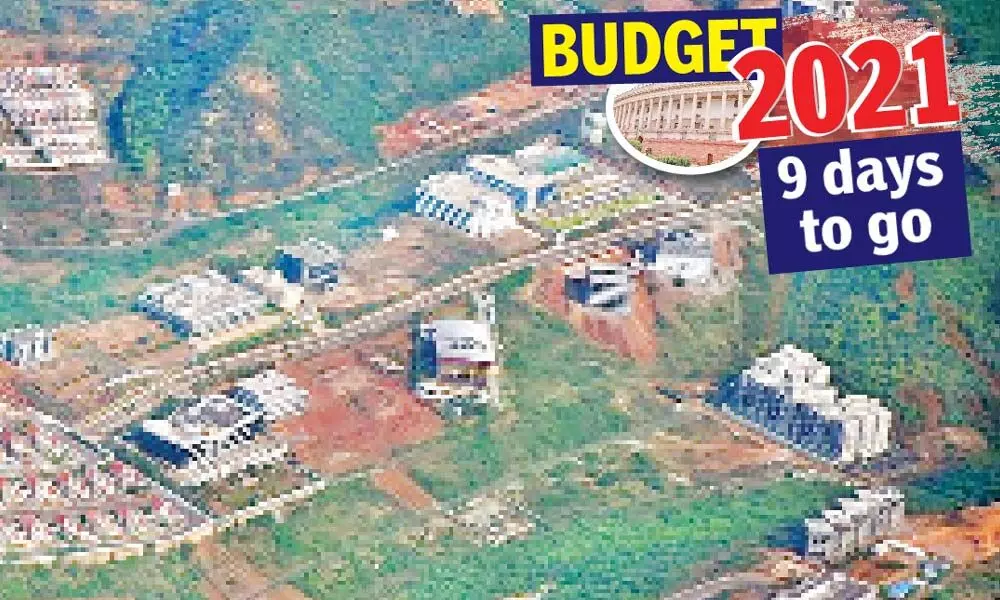 IT sector expects a slew of incentives in the form of cut in taxes like GST
Visakhapatnam: With the Central govt. indicating lot of incentives under the Atma Nirbhar Abhiyan (self-reliance campaign) as part of Make in India and Digital India initiatives, the Union Budget to be presented on February 1 has raised a lot of hopes in the IT community.
Posed with a stiff challenge ahead in the aftermath of Covid-19 pandemic mainly due to popularisation of digital platforms and microblogging sites, the IT sector expects a slew of incentives in the form of cut in taxes like GST.
Domain experts whom Bizz Buzz contacted said they are hopeful of getting a stimulus package particularly to the startups involved in healthcare, pharma and new age technologies like Internet of Things (IoT), cloud computing, machine learning, artificial intelligence, analytics and cyber security so as to ensure better handholding and strengthening of existing ecosystem.
IT Association of Andhra Pradesh (ITAAP) president Sridhar Kosaraju said a fresh scheme or re-launch of India BPO Promotion Scheme (IBPS) is expected by them. He said IBPS implemented by the Software Technology Parks of India (STPI) has become a bighit in making India the most preferred destination for IT and ITES units mostly by the small and medium entrepreneurs.
AP IT has bagged maximum number of seats in India under IBPS. Already 10,000 jobs have been created in the last two and half years with the scheme. He said the country needed similar mechanisms for core IT and product-based IT companies too.
The state of the art STPI Incubation Centre sanctioned for Visakhapatnam has not taken off yet though it was sanctioned several years ago. Several small cities have incubation centres. Being the fastest growing tier two cities, Visakhapatnam declared as the executive capital of the State needs immediate approval to start work on the incubation centre.
The ITAAP president said the budget allocation is required for Industry 4.0 Centre of Excellence for which multiple meetings were held in the past. Visakhapatnam Steel Plant belonging to Rashtriya Ispat Nigam Limited has come forward to provide infrastructure. Many international brands have expressed their desire to be part of the programme. Detailed Project Report is with the Ministry of Electronics and Information Technology.
He also sought immediate measures for establishment of Centre for Development of Advanced Computing (C-DAC) and National Institute of Electronics and Information Technology (NIELIT) in Visakhapatnam, described as the IT capital of AP immediately after bifurcation of the State.
According to Murali Krishna Gannamani, Managing Director and CEO of Fluentgrid Limited (an energy utility and ICT solutions company), the government should provide special incentives to technology product companies based in Andhra Pradesh to accelerate innovation with a thrust for clean-technology/sustainability-based innovation.
He said Incentives to encourage the IT industry would reap the benefits by adopting digital solutions like cloud computing, robotic process automation (RPA), IoT and development of government-funded advanced testing labs to support innovation and entrepreneurship in the information technology, electronics & communications (ITE&C) sector.
Murali Krishna suggested designing and implementing PPP projects to attract tier-1 IT companies by offering large e-Governance projects in an annuity revenue model (like the passport project awarded to TCS on per transaction basis), for improving the efficiencies/transparency of governance, while assuring sustained revenues for the investor over 10 years and linking to employment generation and setting up of development canters.
He wanted areas that require focus pertaining to industries in Vizag/AP such as capacity building in the IT sector in terms of identified land bank, plug & play space availability at low cost, research-oriented educational institutions, industry aligned skill development and incubation centres.
For promoting Brand Vizag as the best in class working destination and a cosmopolitan city, he wanted steps to attract high calibre talent especially at middle-to-senior management level, establishing a Skill Warehouse at Rushikonda where a number of start-ups can offer ancillary services to IT companies like for example UI/UX, technical trainings, technical documentation, mobile app development, testing, networking & communications.