Begin typing your search...
Amazon, Flipkart, Microsoft to pay 2% extra tax now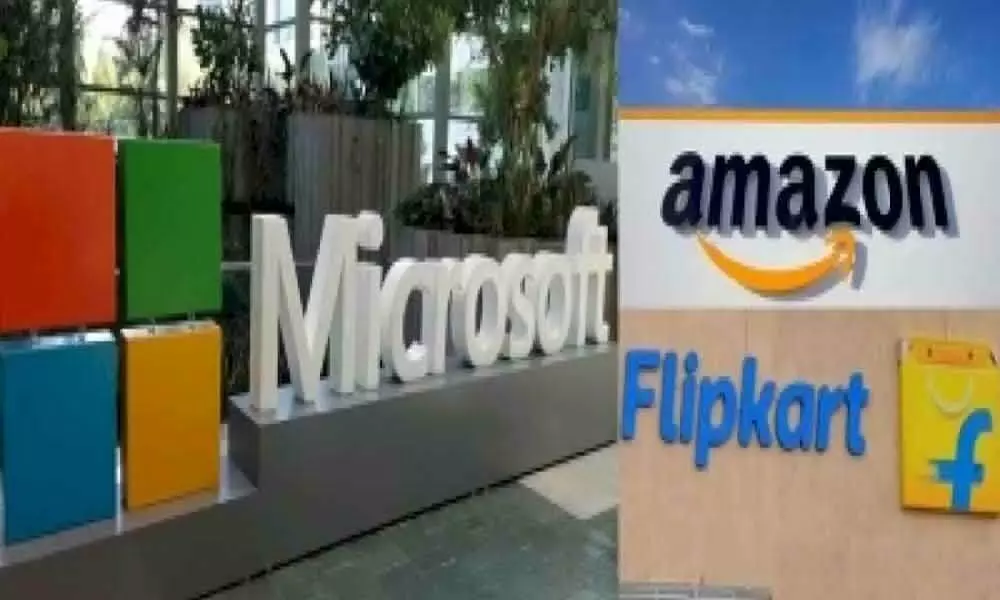 The Confederation of All India Traders (CAIT) has welcomed the Budget proposal to impose 2 per cent extra tax on foreign e-commerce companies whether engaged in business of sale of goods or providing services, acceptance of offer for sale, placing of purchase order, acceptance of purchase order, payment of consideration or supply of goods and services partly or wholly.
As per a statement, it has also been clarified in the Budget that the tax will be applicable for consideration of sale of goods, irrespective of whether the provider owns the portal, and consideration of provisions of services irrespective of whether services are provided or facilitated by e-commerce operators. The provision will be applicable retrospectively with effect from April 1, 2020. All such foreign companies (Amazon, Flipkart, Microsoft etc), which are engaged in sale of goods or providing services through any online mode will come under the purview of this provision and will have to pay 2 per cent extra effective April 1, 2020.