Begin typing your search...
Infosys' growth prospects getting dimmer
US focus, digital slowdown taking toll; TCS in advantageous position now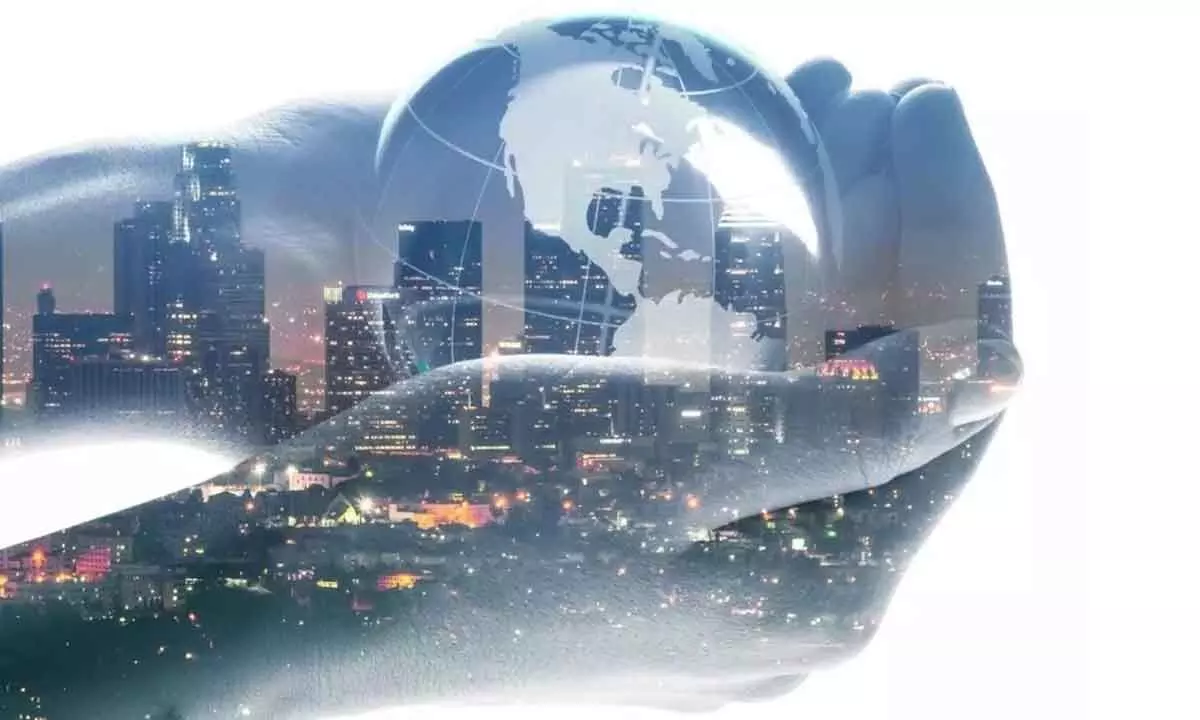 Bengaluru: Infosys is facing darker cloud in terms of growth prospects as compared to larger peer Tata Consultancy Services (TCS) owing to higher exposure to digital work coupled with more business concentration in North American territory.
In the just announced fourth quarter results, Infosys posted 3.2 per cent decline in its revenue growth rate in constant currency term, which was a surprise to the market. In comparison, TCS witnessed a 0.6 per cent growth in revenue on sequential basis.
"Infosys deceleration is more significant that TCS' as they have a higher mix of discretionary as well as more concentration in North America. Infosys is also dealing with some one-time issues in their existing book of business," Peter Bendor Samuel, CEO of global consultancy firm, Everest Group, told Bizz Buzz.
"There is clearly a deceleration in discretionary work across the industry. This is more prevalent in the North American market, but still observable in the EU, UK and other markets," he added.
Banking crisis in the US along with low spending on digital initiatives have made both TCS and Infosys cautious over demand environment in FY24. However, higher exposure of TCS to both European and UK markets has put the company in an advantageous position.
For TCS, North American geography saw a growth rate of 9.6 per cent, while continental Europe grew 8.4 per cent. But UK market continued to perform well with 17 per cent year-on-year basis during the fourth quarter of last fiscal year. For Infosys, growth in the US remained subdued at six per cent, while Europe grew 20.3 per cent over the previous year.
BFSI (banking, financial services & insurance) was the vertical that impacted the most for both companies with Infosys' getting impacted more than TCS. Financial services vertical grew 0.4 per cent YoY basis for Infosys during the fourth quarter. However, TCS' BFSI vertical grew 9.1 per cent y-o-y basis.
"Financial services vertical was impacted by budgeting delays at the start of the year led by macroeconomic uncertainties, coupled with softness in mortgages, asset management and investment banking," said Nilanjan Roy, CFO of Infosys.
However, delays in project ramp ups and decision making remain the key features for both the companies. During the Q4, Infosys and TCS management both witnessed delays in decision making. However, the impact was more on Infosys owing to one time revenue impact owing to project cancellations.
Sources in the know said that overall industry is likely to come up with similar client-specific issues in the first two quarters of this financial year.
Apart from BFSI, even the second important vertical retail is facing inflationary pressure both in the US and Europe.
"US retail sector was also impacted by a high inflationary environment. TCS mentioned that North America Travel Tourism & hospitality sector are also facing headwinds. The company expects the demand environment to be subdued in the near term, while growth is expected to return in the medium term, especially in the BFSI segment as the order book continues to be strong," ICICI Securities wrote in a note.