Begin typing your search...
Industrial investments fall 36% during Jan-Sept time
Actual industrial investment in first 9 months of this calendar year fell to Rs199,399 cr from Rs270,950 cr in the previous corresponding period in India; Karnataka, AP & Rajasthan the leading States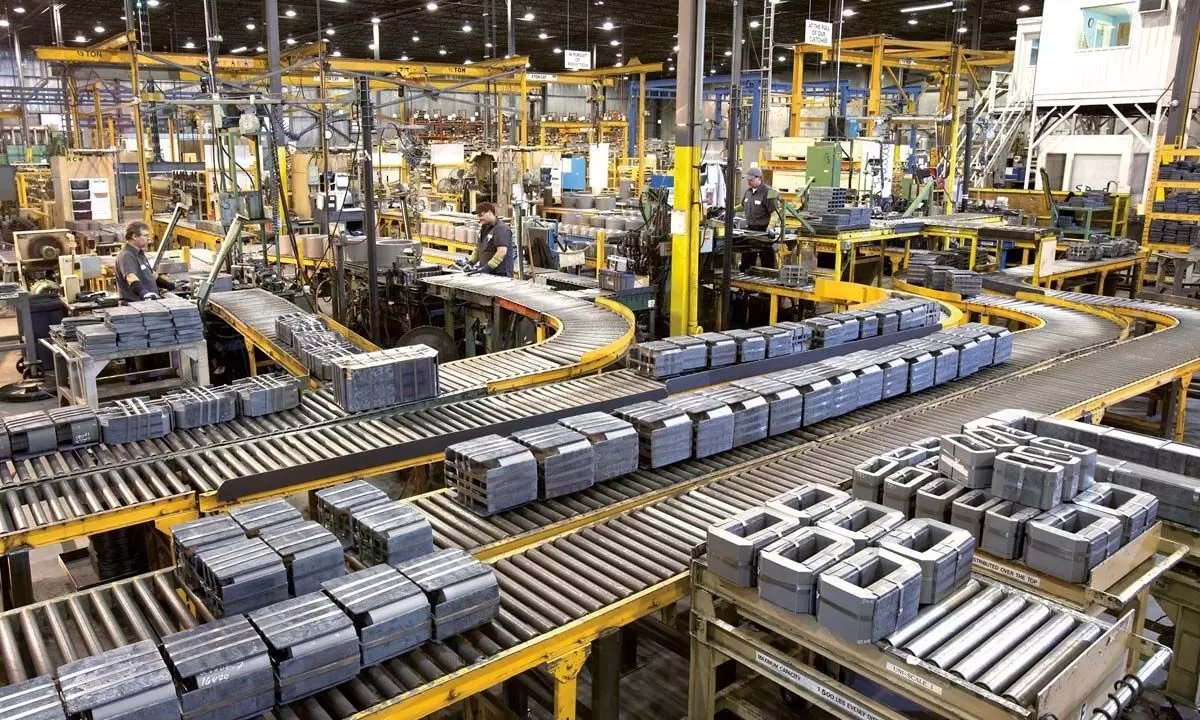 Manufacturing Worst Hit
- 74 IEMs filed in Sept
- Proposed investment was Rs16,645 cr
- 90 IEMs with investment of Rs18,266 cr reported implementation of IEMs in September
- Manufacturing sector under pressure
- Profit-to-GDP ratio of listed mfg cos came down to 0.61% in Q2, a 9-qtr low
New Delhi: Confirming the trend of decline in manufacturing across India, actual industrial investment in the first nine months of this calendar year fell by almost 36 per cent, going down from Rs270,950 crore in the corresponding period last calendar year to Rs199,399 crore in the January-July period this calendar year. This was a decline of almost 36 per cent.
In September, 74 industrial entrepreneurial memorandums (IEMs) were filed with the proposed investment of Rs16,645 crore. Karnataka, Andhra Pradesh, and Rajasthan were the leading States in terms of proposed investments worth Rs6,567 crore, Rs2,639 crore and Rs1,742 crore, respectively, official sources told Bizz Buzz.
These were Part A filings of IEMs, which indicate intention of investment. When such industrial projects commence commercial production, they file form Part B of the IEM. September Part A IEM filings showed preference for fuels, fermentation of industries, the food processing industry, and sugar.
As many as 90 IEMs with total investment of Rs18,266 crore reported implementation of IEMs by the way of online filing IEM Part B during September. The corresponding figures were 76 IEMs and Rs68,246 crore in the corresponding month last year.
During the January-September period, 721 IEMs with investment of Rs199,399 crore reported implementation as compared 594 IEMs with a total investment of Rs270,950 crore in the corresponding period last calendar year, officials said.
The decline can also be seen from other numbers. As Bizz Buzz reported earlier, the profit-to-GDP ratio of listed manufacturing companies came down to 0.61 per cent in the second quarter of this fiscal, which is a nine-quarter low.
Also, manufacturing GVA grew by just 0.1 per cent in the first half of 2022-23. The disaggregated figure is more worrisome, showing a declining trend. After growing 4.8 per cent in Q1 of the current fiscal, it contracted 4.3 per cent in the second quarter.