Begin typing your search...
India's GDP to grow at 7% amid global headwinds: FinMin
Even as global output is expected to slow down, the IMF and the World Bank project India to be the fastest growing major economy in 2023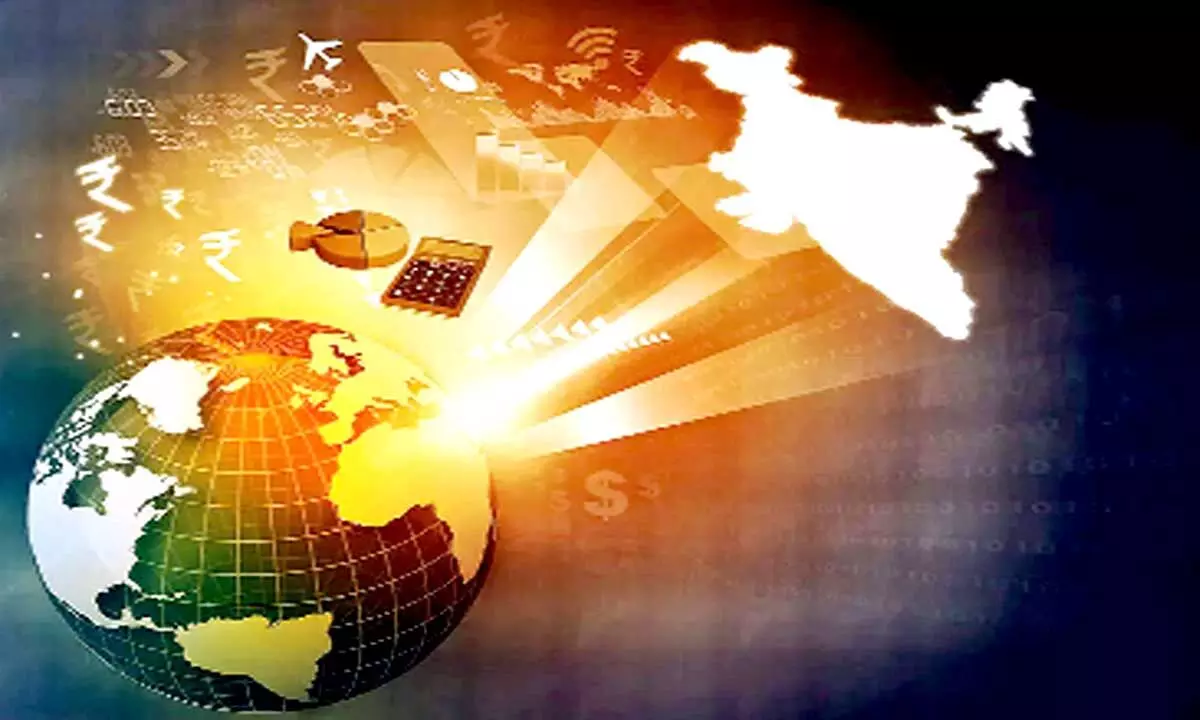 Downside Risks
- Geo-political tensions in Europe
- Spiralling energy, food and fertiliser prices
- Monetary tightening
- Inflationary trends
New Delhi: Despite the global economy operating under an extremely challenging macro-economic environment like the geo-political tensions in Europe, spiralling energy, food and fertiliser prices, monetary tightening and inflationary trends having elevated the downside risks to the global economic outlook, the Indian economy is estimated to grow by seven per cent year-on-year in the current fiscal.
The monthly economic review for January 2023 released by the Union Finance Ministry on Thursday, said that the measures announced in the Union Budget like a rise in capital expenditure, increased focus on infrastructure development, boost to the green economy, and initiatives for strengthening financial markets are expected to promote job creation and spur economic growth.
"Measures announced for the MSME sector will likely reduce the cost of funds and aid small enterprises. Revision in tax slabs under the new personal income tax regime is expected to boost consumption, thus providing more impetus to economic growth," it noted.