Begin typing your search...
Hyderabad: IT sector reluctant to return?
Information technology and other sectors can resume work from office as Covid 3rd wave appears to have ended in the State, says Telangana health official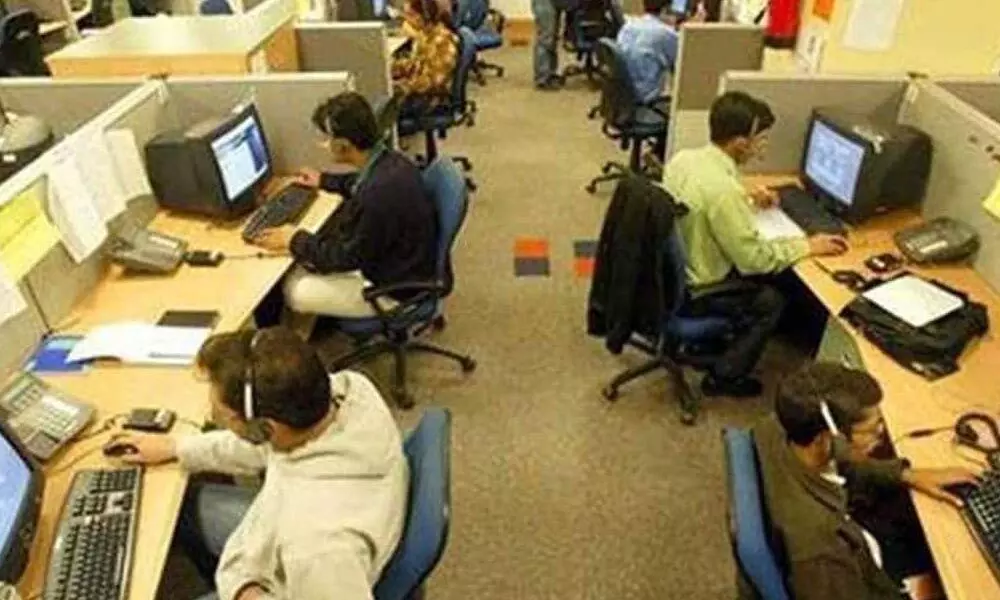 Hyderabad: Though the third wave of Covid-19 triggered by the Omicron variant appears to have come to an end in Telangana, information technology (IT) sector has been reluctant to open their offices in Hyderabad anytime soon. Despite several calls from the State government officials, the IT companies in the city fail to resume work from office.
On Tuesday, Telangana senior health official asked the IT sector to discontinue the work from home (WFH) option and encourage their employees to return to offices as the impact of third wave has concluded in the State. Stressing on Covid-appropriate behaviour and vaccination, Director of Public Health G Srinivasa Rao said that no more restrictions are in place at present.
It is evident that the WFH has been affecting the livelihoods of many people employed in the IT-allied services. Observing that this is the time to put economic activity back on track, he said that the IT and other sectors can work as usual adhering to Covid protocol by wearing masks, maintaining social distance and hand sanitisation.
However, there is no reaction from the IT firms in the city. Except the employees of few small-sized IT companies, many are still availing the WFH option. While they are enjoying the comforts of remote working, this work culture is also beneficial for their managements due to lower cost of operations.
According to a survey by the Telangana Information Technology Association (TITA), there are more than 6.29 lakh employees working in various IT offices across the State. Each employee would need three supporting staff. TITA Global President Sandeep Kumar Makthala said, "It is too early for the IT industry to decide on removing the WFH option."
H said, "Most of the IT companies in Hyderabad are not having an impression that the third wave of Covid-19 has come to an end. They are yet to take a decision on returning to offices. They have not even started a discussion on this. Return to office may commence with mid and small-sized companies. Almost all 150 startups at T-Hub are already operational in the city."