Begin typing your search...
Hyd startups banking on Telugu Diaspora in US
Bangalore has access to the US through technology cos, but Hyderabad enjoys higher individual access as large number of Telugu professionals settled in the US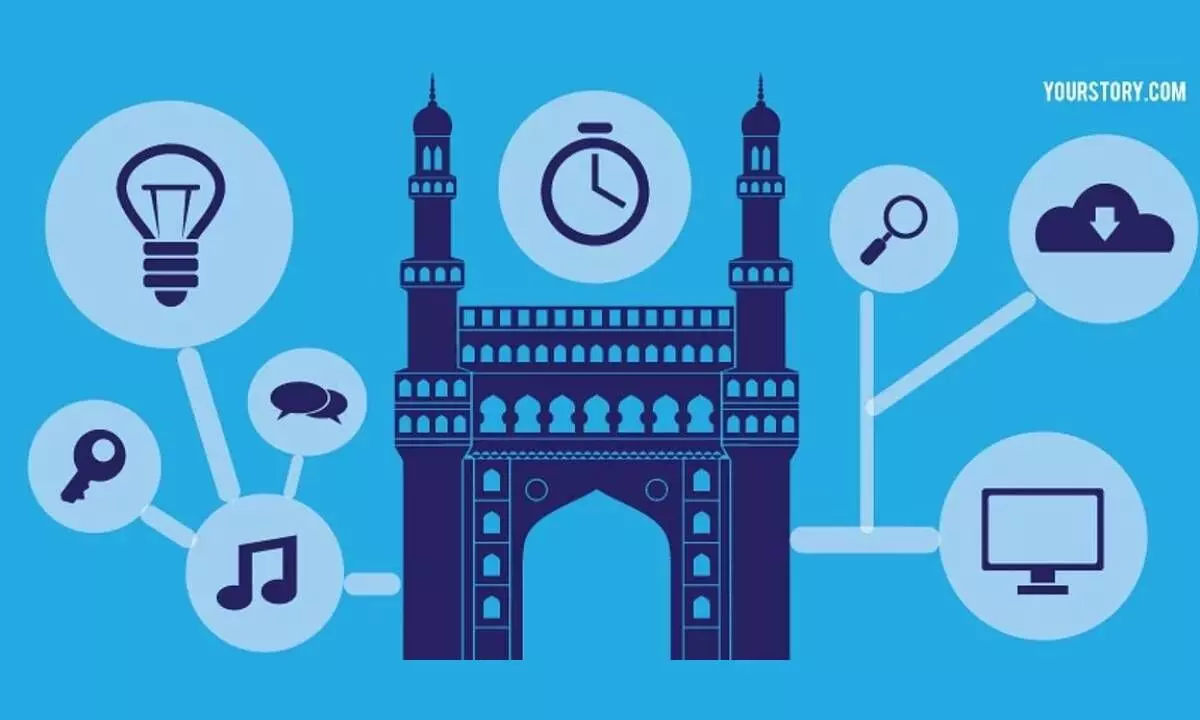 Hyderabad Hyderabad holds a natural advantage in the startup game. Besides infrastructure and a consistent State's vision to boost the startup ecosystem, entrepreneurs here have the support of Telugus settled in the US as well. Telugus from both the Telugu States, Telangana and Andhra Pradesh, form a major chunk of Non-Resident Indians (NRIs) in the US. If the startup ecosystem in the city is able to bring out a greater number of successful startups, then tapping Non-Resident Telugus (NRTs) in the US for investment will gain pace. This will strengthen the funding ecosystem in Hyderabad, say experts.

According to them, funding winter is cyclical. The upside of this correction cycle is realistic valuation and investment flow into the right startup and founder. During this funding winter, the buzz around startup scam grew louder in a city known as the hub for startups. Though Hyderabad lacks in numbers, it has the advantage not to repeat its neighbouring State's misdoing. This advantage will support Hyderabad's startup ecosystem mature faster as compared to the time taken by Bengaluru.
"Hyderabad is not far behind as there are success stories coming out now and it has to further increase as these successful entrepreneurs go ahead investing into new startups and younger companies. This is how the startup ecosystem matures," startup coach Naveen Lakkur told Bizz Buzz.
Telangana has more than 60 incubation centres with majority present in Hyderabad. Out of 120 angel investor networks in India, around 10 active angels are in Hyderabad, with very few Venture Capital (VC) firms present here. According to startup rankings, Hyderabad has climbed eight positions in the last year to rank 89th best startup city globally and it is the fifth best startup city in India. In 2022, the city had around 4,000 registered startups, with $584 million funding raised by startups here, according to the information available in the public domain. Interestingly, State-led ecosystem enablers T-Hub and WeHub don't have much data on this.
Lakkur further informed that if the startup ecosystem in the city is able to bring out a notable size of successful startups then there will be a surge in investments from the US too.
"Bangalore has access to the US through technology companies, but individual access is higher from Hyderabad as the number of Telugu speaking people settled in the US is the largest. Startups in Hyderabad are tapping this source and Telugus in the US are giving them preference," he added.
It is a known fact that investors look at the right startup to invest. Because of a larger pool of startups and entrepreneurs, this ecosystem has matured in Bangalore. However, the focus is now gradually shifting towards Hyderabad. "People coming from Bengaluru are awed by the infrastructure of this city, availability of tech core teams and Hyderabadis' welcoming nature. Hyderabad has a thriving startup ecosystem. If the startup is not hesitant to make it big then nobody will stop them from access to investment," said Dr Anu Gupta, Founder, Kyt Ventures.
For building a robust funding ecosystem, investors find trust as the main element. According to Renuka Bodla, Venture Partner, Silverneedle Ventures, a funding ecosystem is defined by the trust that gets built in between the startup and investor community. "As investors, our trust is based on the potential of the founding team to grow, expand, scale and serve the customers. While founders look at trust in terms of the transparency in selection process, framework in place, and the communication flow," she said.
Funding is business and business looks at value being created. How does the matchmaking happen is the question here. "What matters for an investor is whether the founder, a female or male is able to showcase that there is a need in the market for their idea, they have the appetite to grow, use technology. The scalability of the idea and team's ability to execute are also important. Keeping aside gender, if the founder stands by these qualities then there is no one stopping them," informs Lakkur.
As the concept of global village has traversed into funding ecosystem, bagging fund is not dependent on an investor's physical presence in the same city. Hence, experts are of the opinion that, what the city and its startups need right now is inspiration from success stories and awareness by developing competence. Startups need to lead the way and investors will follow expediting robust growth and resulting in a mature startup ecosystem, they say.