Begin typing your search...
How new CEO puts Wipro on growth track
Analysts predict under Thierry Delaporte leadership, IT major needs more major contracts to regain 3rd slot, high growth trajectory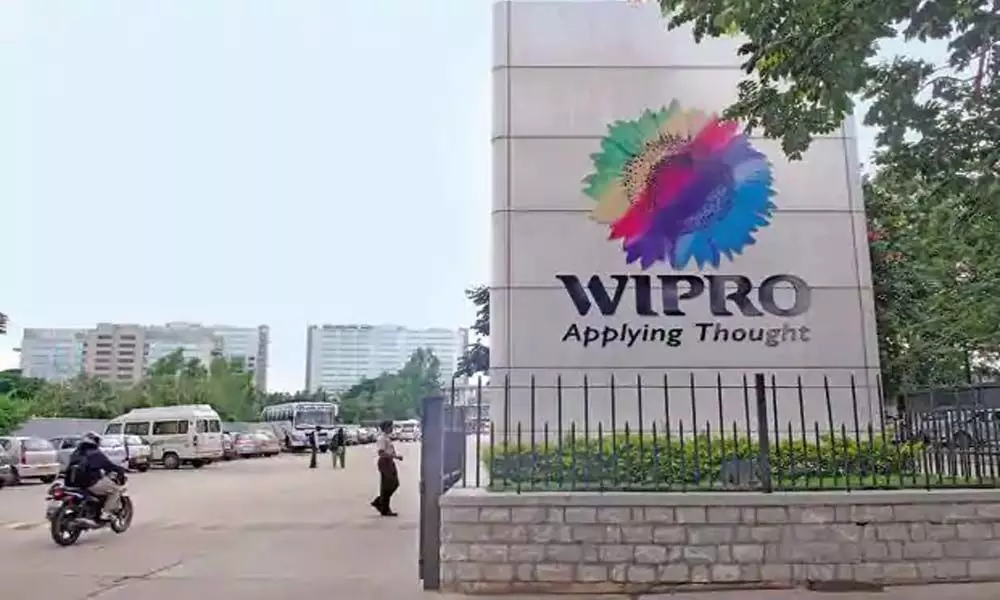 IT services major Wipro under the new Chief Executive Officer (CEO) Thierry Delaporte is making all the right moves to post industry-leading revenue growth after a period of subdued growth in past years, observe analysts, who are of the opinion that the initial signs of success are already visible with the company winning large deals apart from making big bets like the acquisition of British consulting firm Capco.
Despite all the right moves, the Bengaluru-headquartered firm will require consistent execution to stay the course and regain the third largest IT company tag in revenue terms.
"Today, the background of the CEO is very important. Usually, leaders drawn from large MNCs like Capgemini are masters in winning large deals along with a lot of relationship. Today, the base of large Indian companies is around $10 billion-$15 billion, unless they win the large multi-year deals, they will not see growth. In this respect, Wipro is in the right direction," said V Balakrishnan, chairman of Exfinity Venture Partners, and former chief financial officer and board member at Infosys.
He also said that strategically, Capco acquisition is a good deal because the company requires a consulting layer to win the large deals.
"However, the challenge for Indian companies is to integrate consulting business with traditional services. But as Wipro's CEO comes from that background, it will help the IT firm to integrate it better," Balakrishnan added.

Post Thierry Delaporte took over as the CEO of Wipro, the Azim Premji promoted firm has shown momentum in growth numbers. While it has won a large contract worth $700 million from Metro AG, it acquired British consulting firm Capco for around $1.5 billion that would support the growth in company's BFSI (banking, financial services, insurance) vertical.
Under the new CEO, the company has also started investing big in cloud business, which has seen rapid adoption amid the pandemic. Wipro has committed an investment of $1 billion over the next three years in building capabilities around cloud technologies, including for acquisitions and partnerships. It has launched 'Wipro FullStride Cloud Services', which houses all cloud-related services under one roof.
"Wipro is ticking all the right boxes to ramp up growth. Be it investment in cloud, large acquisitions, winning large deals or thrust on geographical growth, especially in Europe, the company under the new CEO is moving in the right direction. Strategically, the direction is right and the company has witnessed initial success. But execution will be the key to fructify the plans in the medium to long-run," said Pareekh Jain, founder of Pareekh Consulting, who advises enterprises on technology outsourcing decisions.
He also said that the new CEO being from Europe (operating from Europe), Wipro can expand at a much faster rate in continental Europe region.
Mails sent to Wipro remained unanswered at the time of going to press.
In the first quarter ended June, Wipro posted the highest sequential rise in its revenue growth
among the top-4 Indian IT services providers including Tata Consultancy Services (TCS), Infosys, & HCL Technologies. It posted an industry-leading 12.2 per cent sequential revenue growth in Q1 of FY22, out of which organic growth stood at 4.9 per cent.