Begin typing your search...
How local govts can play key role in tackling climate change
According to United Nations, climate change refers to long-term shifts in temperatures and weather patterns.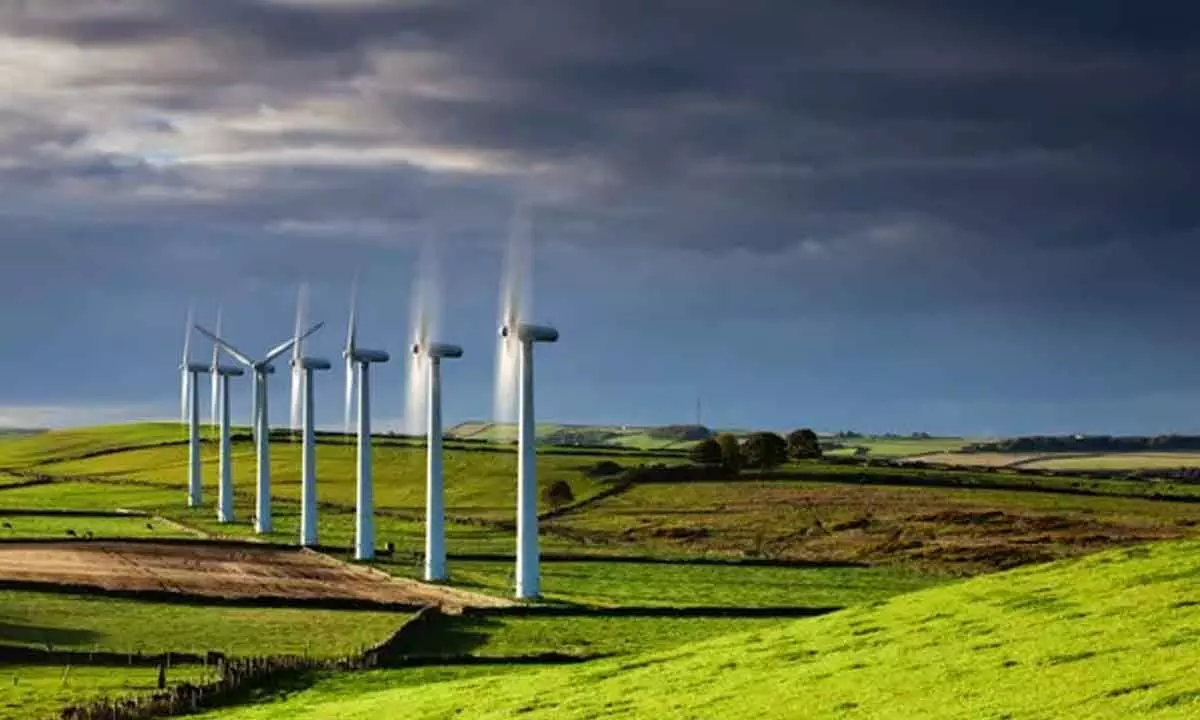 According to United Nations, climate change refers to long-term shifts in temperatures and weather patterns. These shifts may be natural, but since the 1800s, human activities have been the main driver of climate change, primarily due to the burning of fossil fuels which produces heat trapping gases.
Globally speaking, all countries have attended the COP26 in Glasgow, United Kingdom and agreed to reduce emissions and the use of fossil fuels while working towards cleaner environment among others. India is one of the participants of COP 26 and an emerging economy in the world has spelt out its nationally determined commitments (NDCs) and working to implement the same. It is essential that the phasing out of coal use should be adhered to scrupulously and reduce the use of coal gradually over a period of time. Further, it is important to mention that the lack of adequate climate finance to the developing economies is acting as a stumbling block in implementing the NDCs. The other problem is the role of local governments which is not yet fully utilized due to half-hearted efforts in deepening democracy and strengthening local governments.
The recent Intergovernmental Panel on Climate Change (IPCC) climate science assessment report makes it clear that while there is a need to reduce emissions to restrict temperature rise, attention must be paid to adaptation. This calls for an ecosystem approach to forests that views their health in terms of long-term productivity and ecosystem services such as pest control, soil health, pollination and buffering of temperature extremes while addressing the economic and social concerns.
On the other hand, the imperatives of climate crisis that should be implemented include, reaching net zero emissions by 2070 which is a long period when compared to other countries. However, building resilience and adaptation to accelerating climate change and arresting the degradation and restoring natural capital including biodiversity is an immediate need of the hour.
NDCs
NDCs of India contained five elements which are strategic that enable us to reach net zero year provided the concerted efforts are in place among others. The efforts should focus on sectors, financial products, processes, and standards where our impact is most effective. The Government of India is promoting non-fossil electricity capacity of 500GW by 2030, generation of 50 per cent electricity capacity from renewables by 2030, one billion tonnes of emission reduction by 2030, 45 per cent reduction in emission intensity of GDP by 2030; and finally net-zero emissions by 2070. Now the pertinent point is that the review of status of these commitments after one year reveals that the progress is not yet materialized although efforts are initiated. We need to reinforce our efforts to cut emissions and build a climate resilient society as early as possible. We should invest time, effort and money in actions to adapt to existing and future climate change consequences on a priority basis. Further, we should work to build knowledge and data base and assess the risks of climate change. There should be a different approach in our 'climate lens' for developing lending policies and project assessment processes for realizing the NDCs.
Paris agreement
The Paris Agreement is a legally binding international treaty on climate change. It was adopted by 196 Parties at COP21 in Paris on 12th December 2015 and entered into force on 4th November 2016. Its goal is to limit global warming to well below 2, preferably to 1.5 degrees Celsius compared to pre-industrial levels.
The Paris Agreement reaffirms that developed countries should take the lead in providing financial assistance to countries that are less endowed and more vulnerable while also encouraging voluntary organizations by other Parties. In fact, the climate finance is needed for mitigation, because large-scale investments are required to significantly reduce emissions. Climate finance, an essential ingredient, is equally important for adaptation, as significant financial resources are needed to adapt to the adverse effects and reduce the impacts of a changing climate.
UN Framework Convention on Climate Change (UNFCCC) refers to climate finance as "local, national or transnational financing—drawn from public, private and alternative sources of financing—that seeks to support mitigation and adaptation actions that will address climate change."
Global Climate Fund is a unique global platform to respond to climate change by investing in low-emission and climate-resilient development. GCF was established by 194 governments to limit or reduce greenhouse gas (GHG) emissions in developing countries, and to help vulnerable societies adapt to the unavoidable impacts of climate change. Given the urgency and seriousness of this challenge, GCF is mandated to make an ambitious contribution to the united global response to climate change.
Besides, it is essential to encourage private sector participation for investment in adaptation technologies and for designing and implementing innovative climate services and solutions in areas such as agriculture, health, infrastructure, insurance and risk management. Further, for sustainable production systems it is significant to develop well-functioning markets for environmentally friendly products for which finances are needed by the developing countries. It is very important to realize and emphasize that the developed countries have a responsibility of financing mitigation and adaptation activities of developing countries on a shared prosperity basis.
Local governments
There is a need for designing policies and strategies for Panchayats to tackle climate change at local level. Initiatives such as building policy frameworks that explicitly recognize Panchayats as a central force in coordinating local responses to climate threats is key in addressing the climate change impact. Further, learning from, and building synergies with, existing programs for decentralization in natural resource management, rural development, and public service delivery is essential. More importantly, strengthening the answerability of government actors and increasing opportunities for citizen engagement in planning processes and building local capacity for coordinating effective climate responses is need of the hour.
Panchayats as centres of climate change response need secure discretionary powers. They require focused assistance for coordinating technical and administrative inputs from state and central agencies. Panchayats need to become platforms for information exchange and integration of climate-related responses between different state administrative bodies and sectoral agencies. Finally, Panchayats need mechanisms of accountability – including both answerability and enforcement – to enable citizens to effectively influence local adaptation planning.
The way forward
The measures needed to be taken up to identify and list out what industries, municipalities and governments can do, what development programmes can be chalked out, how mitigation measures can be taken and what needs to be adopted is immediate need of the hour. Besides the climate resilient adaptation plans (in the case of floods and droughts) have to be prepared so as to enable the Governments to take up adaptation while mitigation to corporates, industries and individuals. These are all materialized and implemented only when the devolution of functionaries, functions and funds takes place at the grassroots level 'concretely' for which the state governments should encourage them unhesitatingly. In this context, we need to take hard decisions like linking devolution process to that of funds from Centre to the States would be of significance.
(The author is a noted economist and worked with UN Women, UNDP and UNICEF previously)