Begin typing your search...
Has US economy returned to growth mode in Sept qtr?
Economists forecast 2% GDP growth rate during July-Sept qtr; US economy shrinks 1.6% in March qtr and 0.6% in June qtr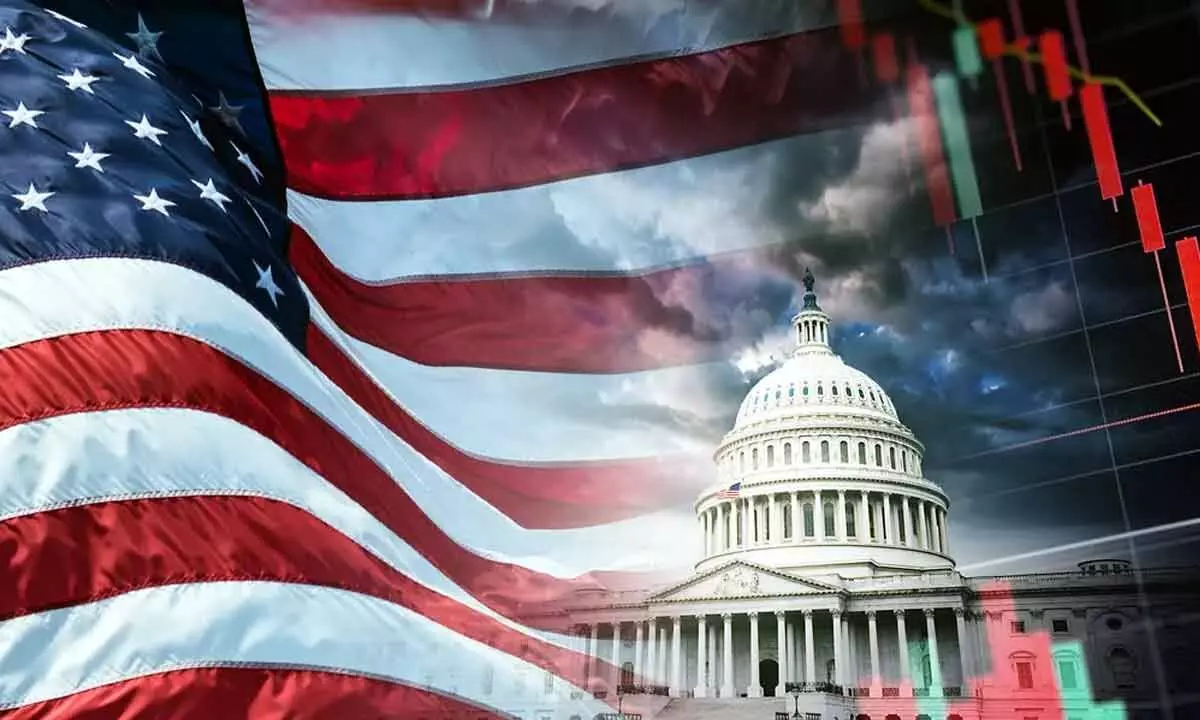 Washington: The problems have hardly gone away. Inflation, still near a 40-year high, is punishing households. Rising interest rates have derailed the housing market and threaten to inflict broader damage. And the outlook for the world economy grows bleaker and it may continue as long as Russia's war against Ukraine drags on. But for now anyway, the US economy has returned to growth after having shrunk in each of the first two quarters of 2022. At least that's what economists expect to see when the Commerce Department issues its first of three estimates of gross domestic product - the broadest measure of economic output - for the July-September period. Economists surveyed by the data firm FactSet have predicted, on average, that GDP grew at a 2 per cent annual rate in the third quarter.
That would reverse annual declines of 1.6 per cent from January through March and 0.6 per cent from April through June. Consecutive quarters of declining economic output are one informal definition of a recession. But most economists say they believe the economy has so far skirted a recession, noting the still-resilient job market and steady spending by consumers. Most of them have expressed concern, though, that a recession is likely next year as the Federal Reserve continues to steadily ratchet up interest rates to fight inflation.
Preston Caldwell, head of US economics for the financial services firm Morningstar, notes that the economy's contraction in the first half of the year was caused largely by factors that don't reflect its underlying health and so "very likely did not constitute a genuine economic slowdown."