Begin typing your search...
GST-ED link could lead to arrest of traders paying taxes: Kejriwal
Says it is a move by the BJP-led Centre to harass traders which will become a threat to country's economy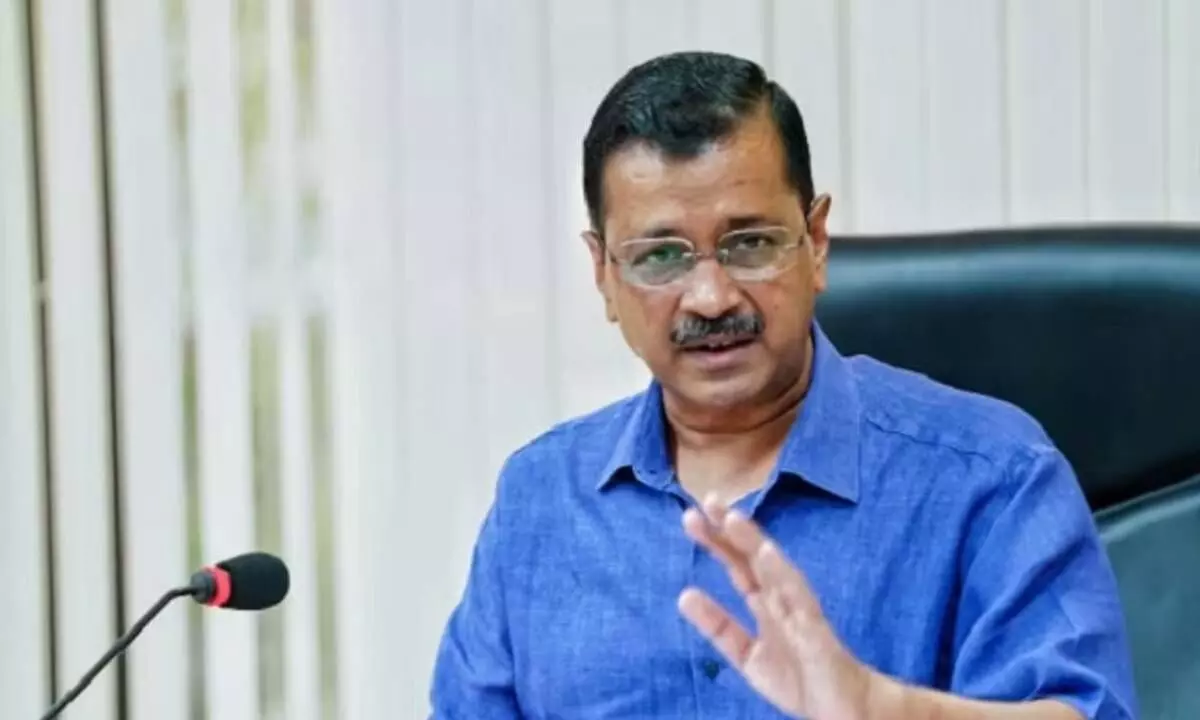 New Delhi The AAP opposed bringing GST under the purview of the Enforcement Directorate, and raised the issue at the GST Council meeting on Tuesday saying it is a move by the BJP-led Centre to harass traders which will become a threat to country's economy.
The finance ministers of several states, including Delhi and Punjab, also opposed this move of the central government in the GST Council, said a Delhi government statement. The Centre has amended the provisions of the money-laundering law to allow the ED to share information with the GST network. The move would help in the recovery of the GST evaded through money laundering. Delhi Chief Minister Arvind Kejriwal alleged that with the Goods and Services Tax (GST) being linked with the Enforcement Directorate (ED), even the traders paying the tax can be arrested by the federal agency.
Delhi Finance Minister Atishi said the new system is a direct attack by the BJP to harass the traders and destroy their businesses. Even the traders paying GST on time will be affected by this. This order is a threat to the country's economy, she said. "Till now the Centre misused the ED to threaten the opposition parties and now with its new order it will harass the traders, especially in the opposition states. But for the betterment of traders, we will oppose this order that gives unlimited power to ED and will do everything possible to stop it," she said.
Kejriwal tweeted, "A large proportion of traders do not pay GST – some out of compulsion, some intentionally. A few days ago, the central government also included GST under ED. This means now if a businessman does not pay GST, then ED will directly arrest him and bail will not be given." GSTN handles the technology backbone of the indirect-tax regime and is the repository of all GST-related information, including return, tax filing and other compliances. According to the amendment to the provisions of the Prevention of Money Laundering Act (PMLA), 2002, GSTN has been included in the list of entities with which the ED will share information.
"The GST system is so complex that even those paying GST can be put behind bars under some provisions. This means that any businessman can be sent to jail whenever the Centre wants. This is extremely dangerous," the chief minister alleged in the tweet. The national convenor of the Aam Aadmi Party (AAP) also opined that even small traders will be affected by this, while asserting that this development is "extremely dangerous" for the country's economy.