Begin typing your search...
'Green Property Show evoked good response'
We are getting requests from IGBC members from other States to organise similar shows there, says Shekar Reddy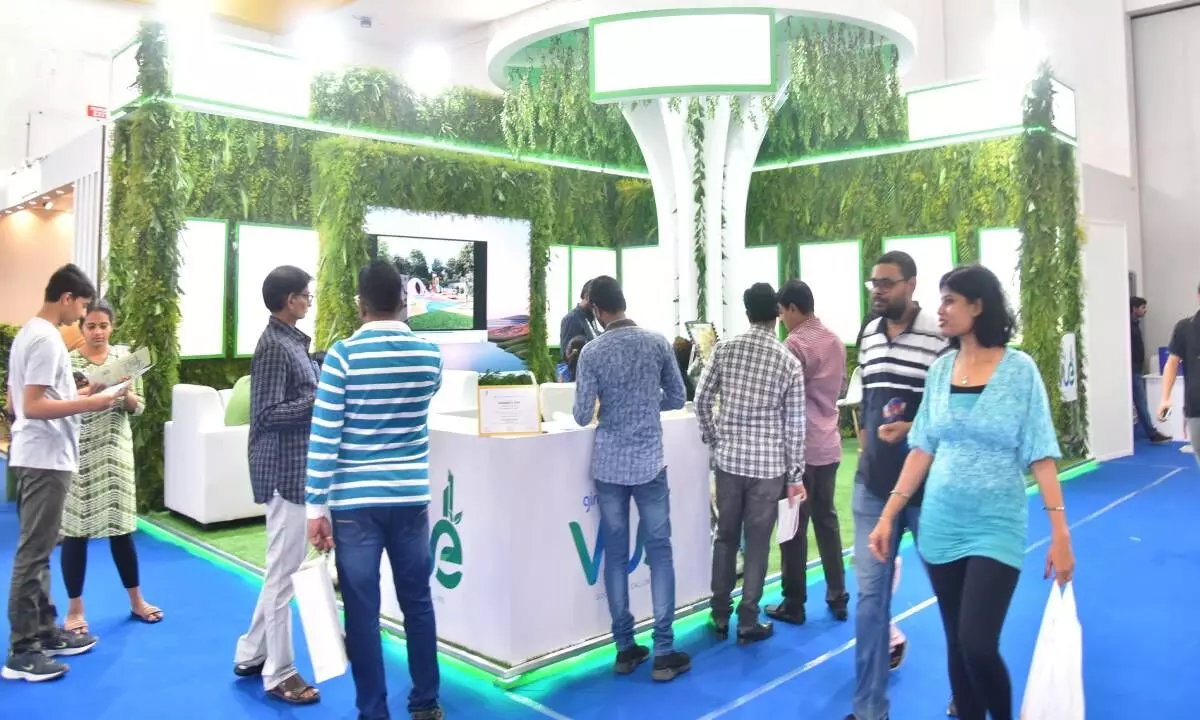 Hyderabad The three-day IGBC Green Property Show which concluded on Sunday evoked very good response, said C Sekhar Reddy, Chairman, the Hyderabad Chapter of Indian Green Building Council (IGBC).

"Every visitor appreciated the ambience in the exhibition.It's same with builders, architects and policy maker. There is a quality footfall of 4,000 to 5,000 per day and all the exhibitors are very happy with response from public they are getting," Shekar Reddy, who is also CII Telangana Chairman,told Bizz Buzz on Sunday.
IGBC, a part of Confederation of Indian Industry (CII), organised the first edition of the property show which kicked off on Friday.It showcased green residential properties, along with green building products, services and technologies.
The IGBC Chairman further said that requests from IGBC members from other States were pouring in to organise similar shows there. "So, we have to strategize and plan to conduct the show in major cities in the country depending upon the number of projects registered with IGBC," he said.
According to him, more 75 exhibitors including 40 developers participated in the maiden exhibition. "We can easily expect 150 developers in future exhibitions. Due to this exhibition, many companies are coming forward to get their projects IGBC certified," he said. Reddy thanked Bizz Buzz for creating awareness on green buildings through wide coverage.