Begin typing your search...
Fitch keeps FY23 growth forecast at 7% intact
RBI already hiked interest rate by 190bps this fiscal so far; Banking analysts forecast 6.25%, which could be terminal rate for now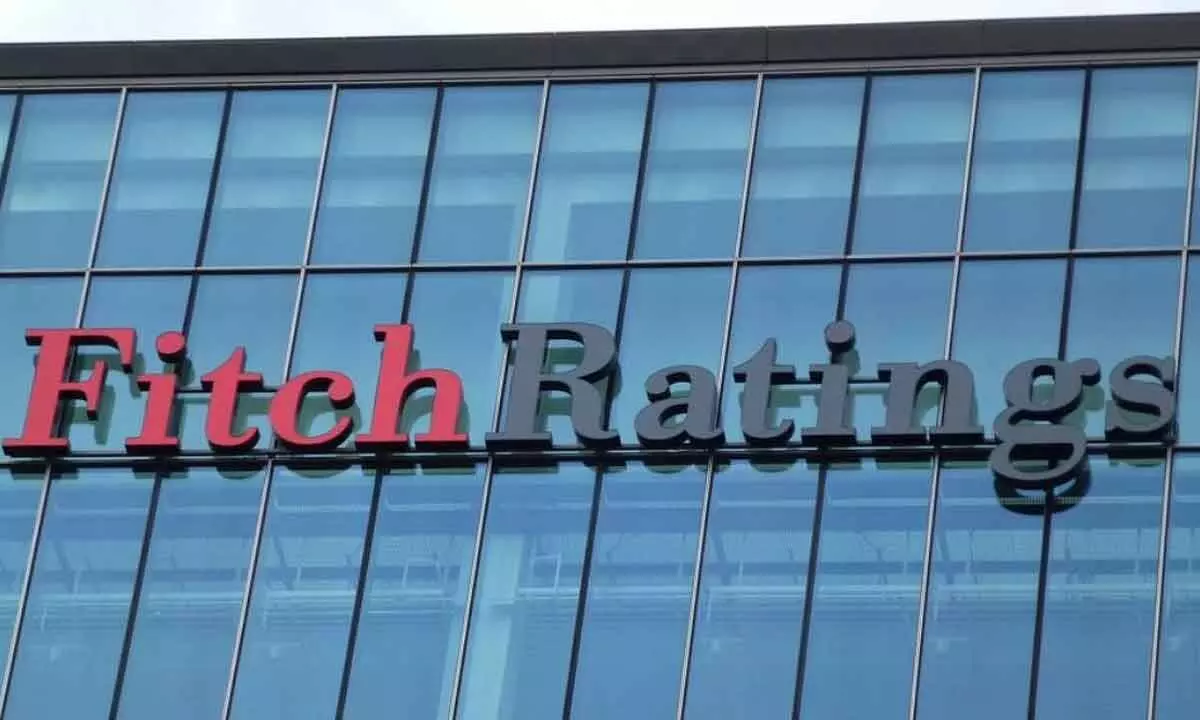 New Delhi: Fitch Ratings on Tuesday retained India's economic growth forecast at seven per cent for the current fiscal, saying India could be one of the fastest-growing emerging markets this year.
It, however, cut the projections for the next two financial years, stating that even though the country is shielded to some extent from global economic shocks, but is not impervious to global developments. In its December edition of the Global Economic Outlook, Fitch projected India's GDP to grow at 7 per cent in the current fiscal and slow to 6.2 per cent in 2023-24 and 6.9 per cent in 2024-25. In September, Fitch had projected 7 per cent growth for the current fiscal, followed by 6.7 per cent in 2023-24 and 7.1 per cent growth in 2024-25. Given the stronger-than-expected outturn, Fitch forecasts growth at 7 per cent in the financial year ending March 2023 (FY23).
"India is expected to record one of the fastest growth rates among emerging markets in our Fitch20 coverage this year," it said. India is shielded to some extent from global economic shocks given the domestically focused nature of its economy, with consumption and investment making up the bulk of the country's GDP. "However, India is not impervious to global developments. The worldwide economic slowdown is expected to reduce demand for Indian exports," Fitch said.
No more windfall tax in 2023: Fitch
Fitch Ratings on Tuesday said it expects the five-month-old tax on windfall profits made by oil companies to be phased out in 2023 on the back of moderating oil rates.
The government had on July 1, 2022, levied a new tax on domestically-produced crude oil as well as on the export of petrol, diesel and jet fuel (ATF) to take away windfall gains accruing to oil companies from a global surge in energy prices following Russian invasion of Ukraine. The tax rates are revised every fortnight based on prevailing international rates. The levy on petrol export has since been abolished.
"We expect the windfall taxes on domestic crude oil production levied by the government in 2022 to be phased out in 2023 with moderating prices," Fitch said in its APAC Oil & Gas Outlook 2023.
Domestically-produced crude oil, which makes up for 15 per cent of all oil consumed in the country, is priced at international rates. With global oil prices rallying to a decade high in the aftermath of the Russia-Ukraine war, state-owned Oil and Natural Gas Corporation (ONGC) and Oil India Ltd (OIL) raked in windfall profits.
Fitch projected $85 per barrel price for Brent crude oil, down from $100 in 2022. It expected India's petroleum product demand recovery to be supported by a GDP growth estimate of 6.7 per cent.