Begin typing your search...
Draper Startup House unveils co-living co-working space in Hyd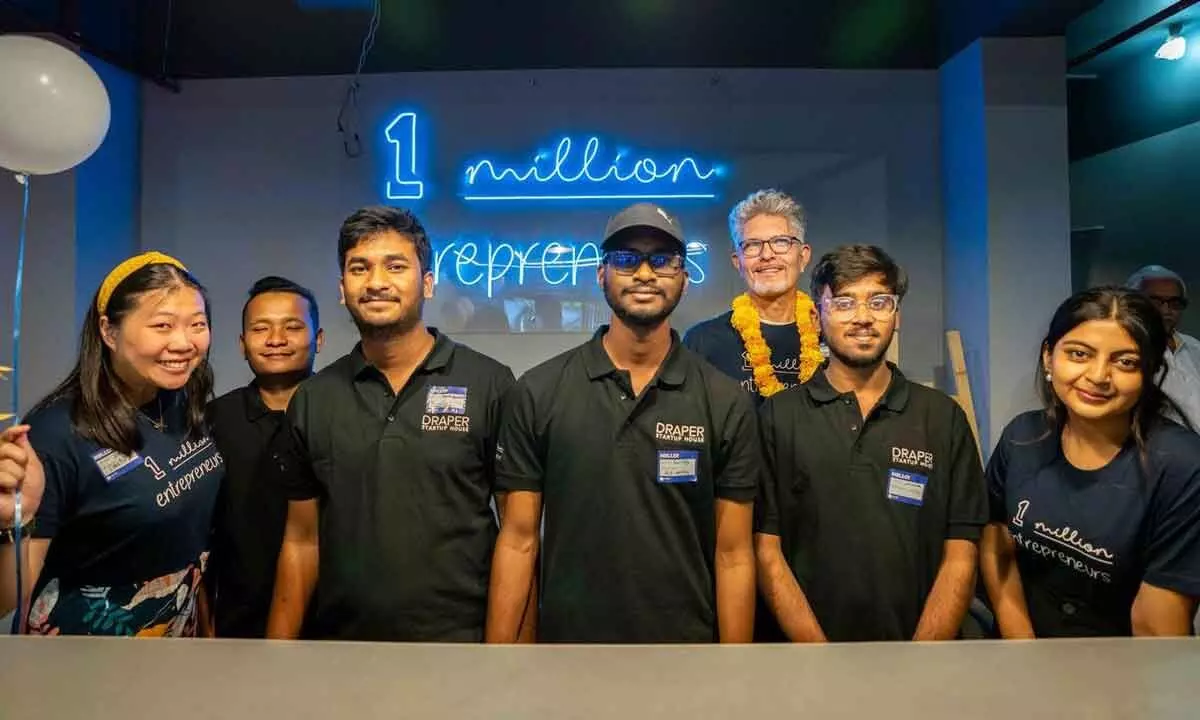 Hyderabad: Draper Startup House, the international entrepreneurial ecosystem, announced the launch of its largest co-living co-working community space in Hyderabad. This is a step towards collaborative living and working for entrepreneurs, startups, and digital nomads worldwide. This endeavour signifies a new era in collaborative living and working for entrepreneurs, startups, and digital nomads worldwide.
Jayesh Ranjan, Principal Secretary of the Industries & Commerce (I&C) and Information Technology (IT) Departments - Telangana government along with other dignitaries inaugurated the new co-living co-working community space at Gachibowli. Several investors, mentors, startups and incubator heads were present at the launch.
Hyderabad has become a hub for innovators and startup's with over 8,000 startups and 75+ incubators. The city provides a thriving environment for innovation, entrepreneurship, and collaboration.
Incentives, tax breaks, and streamlined regulatory frameworks attract and encourage the establishment and growth of startups.
With a staggering capacity of 108 beds, this new innovative space sets a precedent in the realm of co-living co-working spaces, solidifying Draper Start-up House as a pioneer in the global entrepreneurial landscape.
"Hyderabad's burgeoning start-up ecosystem has captivated our attention, and we are thrilled to plant our roots in this vibrant city," said Vikram Bharati, Founder of Draper startup House. "Our vision is to create a haven where entrepreneurs can thrive, collaborate, and innovate together, shaping the future of business globally" he added.
Designed to foster innovation and community building, the launch of this co-living & co-working space in Hyderabad marks a significant milestone in Draper startup House's mission to empower entrepreneurs worldwide.
Institutions like IIT-Hyderabad, IIIT-H, and ISB, and organisations like RICH, TASK, TSIC, and T-Works, contribute to a diverse talent pool and foster innovation through partnerships and knowledge exchange.