Begin typing your search...
Crypto exchanges line up offers luring investors
Many roll out schemes such as cashback, zero fees and free coins to boost investment demand during season of Dhanteras and Diwali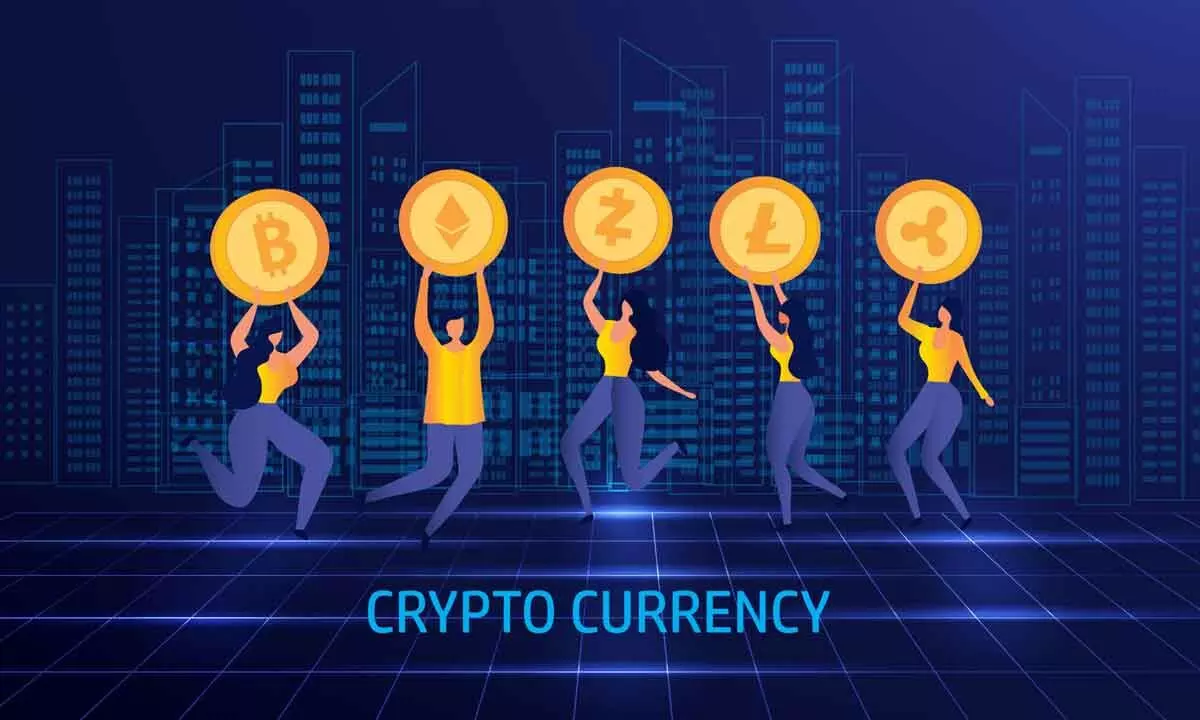 Bengaluru: Indian cryptocurrency exchanges are trying hard to attract investors during the festivals of Dhanteras and Diwali with a slew of offers amid falling transaction volume.
Major crypto exchanges have launched a slew of offers including cashback, zero fees and free coins to boost investment demand. These are launched on the eve of muhurat trading, which many cryptocurrency exchanges will conduct on October 24 (Monday) like their counterparts in equity and commodity space. Despite being a new asset class, some investors have started gifting cryptocurrencies and NFTs (non-fungible tokens) and other digital asset classes.
"WazirX is back with muhurat trading, where users can trade in all markets (INR/USDT/WRX) of WazirX at zero fees," cryptocurrency exchange, WazirX said in a blog post. Interestingly, the company has started such trading from Saturday that will be concluded on Monday.
Similarly, another cryptocurrency exchange CoinDCX is also conducting muhurat trading with offers such as free coins to the investors.
"Crypto as a coin will take time in India. In recent months, it has taken a setback, but it may come back after some time," said Navin K Rungta, co-founder of eLagaan. Rungta said investment in blockchain technology continues despite recent crypto winter.
Trading volumes on Indian exchanges have fallen drastically in the last six months. Some reports suggest that volume has dropped by around 80 per cent in leading exchanges. According to statistics obtained from data aggregator nomics.com, trade volumes on Indian cryptocurrency exchanges have significantly decreased after the one per cent TDS came into effect from July 1, 2022. The levy of a flat 30 per cent tax on income from crypto transactions as announced in this year's budget has also discouraged investors to put money into this asset class.
Moreover, raids by the Enforcement Directorate (ED) on some cryptocurrency exchanges on alleged money laundering charges and subsequent freezing of bank accounts have made operations difficult for these exchanges. Lack of regulations and the Reserve Bank of India's (RBI) opposition to this digital asset class are making the situation worse.
Globally, crypto as an asset class is facing trouble. Major global cryptocurrencies are down significantly as the industry faces a crypto winter. The price of Bitcoin has fallen by almost 60 per cent to $19,210.80 apiece from $47,733.40 one year ago. Against this backdrop, many exchanges are trying to attract investors again through a slew of offers.