Begin typing your search...
Centre puts 49 infra projects on fast track
Listed projects incurred more than 50% cost overruns and time overruns of more than 50 months; For instance, phase-2 cost of MMTS in Hyd escalated by 50% from Rs633 cr to Rs950 cr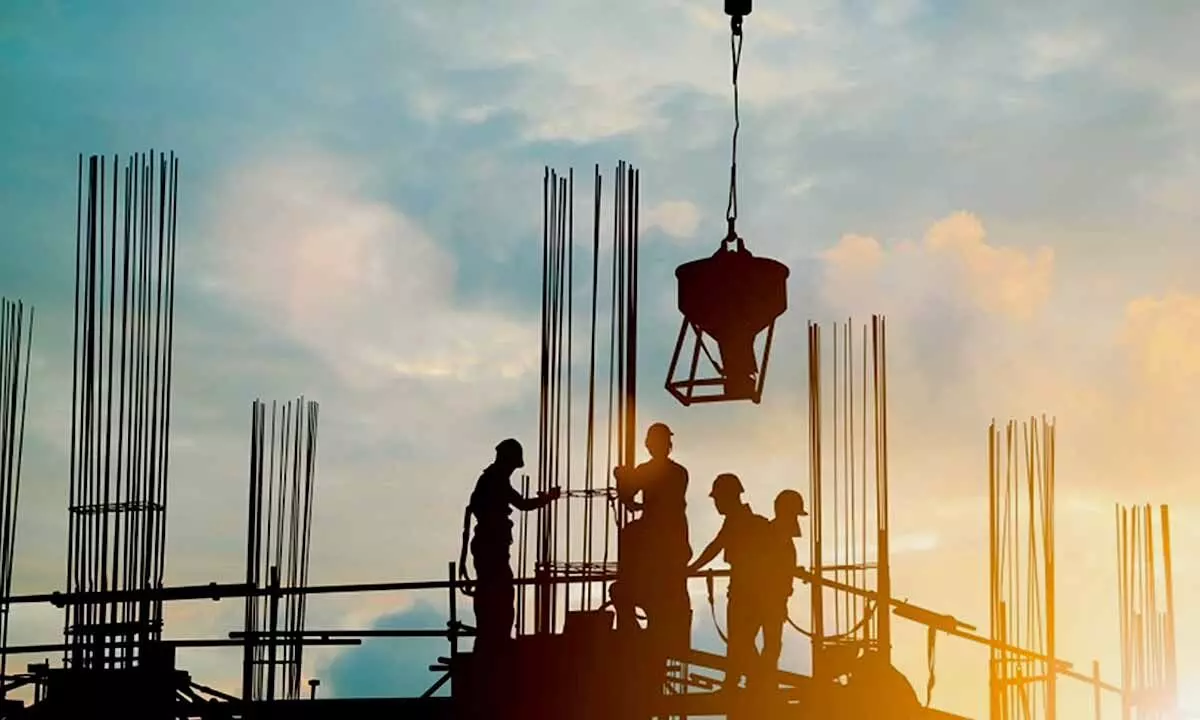 Covid Lockdowns Pose Bumpy Road
- 25 of 49 projects are of Indian Railways
- 9 projects in the roads and highways sector
- 7 in power and others in petroleum, coal, and atomic energy
- Covid lockdown, ensuing lockdowns also resulted in delays
New Delhi: The central government has identified 49 infrastructure projects over Rs150 crore which have shown 'substantial time and cost overrun.' These projects will be taken up for 'focused attention' and special monitoring by the respective administrative ministries, official sources told Bizz Buzz.
The 49 projects include those which have cost overruns of 50 per cent and more, and time overruns of 50 months and more. They contribute nearly 35 per cent of the total cost overrun and 22 per cent of total time overruns, sources said.
As many as 25 of the 49 projects are of the Railways and these include the second phase of the multimodal transport system in Hyderabad. The original cost of the project was Rs633 crore, which has increased by 50 per cent to Rs950 crore. The time overrun is 78 months. Nine projects are in the roads and highways sector, seven in power, and others in petroleum, coal, and atomic energy.
Out of 1,526 infrastructure projects of Rs 150 crore and above, 393 reported cost overruns and 647 projects time overruns in August, according to an official report. The total original cost of the 1,526 projects was Rs 2,126,460.93 crore, but now the anticipated completion cost is Rs 25,91,823.45 crore. This is Rs 465,362.52 crore or 21.88 per cent more than the original cost.
The money spent on these projects till August 2022 was Rs1,360,645.94 crore, or 52.49 per cent of the anticipated total cost of the projects
The problem of the project agencies not reporting revised cost estimates and commissioning schedules, as reported by Bizz Buzz earlier, persists.
Officials believe that focused attention on and special monitoring of the stressed projects will help improve the situation.
Reasons for delays remain mostly the same: issues in acquiring land, obtaining forest and environment clearances, deficient infrastructure support, problems in project financing, finalisation of detailed engineering, change in scope, tendering, ordering and equipment supply, law and order problems, etc.
The Covid lockdown and ensuing lockdowns also resulted in delays.