Centre pegs `10K cr investment in LNG space
Oil minister Pradhan says LNG will reduce the cost of operation, carbon emissions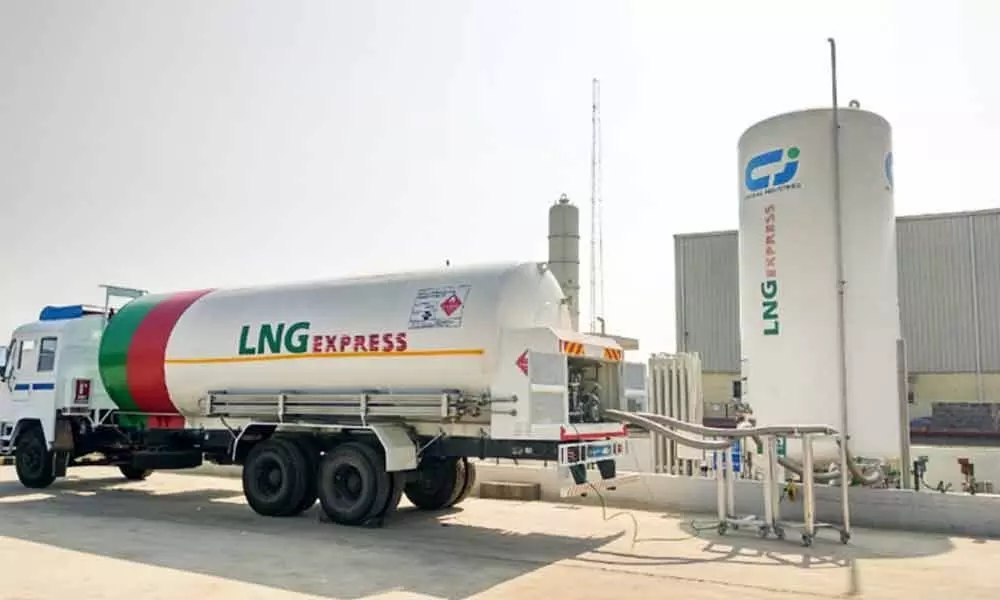 New Delhi: India will see an investment of Rs 10,000 crore in the next three years in setting up of LNG stations. LNG fuel to revolutionalise long-haul transport with reduced cost and lesser emissions, Union Oil Minister Dharmendra Pradhan said on Thursday.
Liquefied natural gas (LNG), which is super-cooled natural gas, is favoured by long-haul buses and trucks due to its higher energy density than CNG, its ability to give a 600-800 km run on a single fill, and it being 30-40 per cent cheaper than diesel.
So far, India uses petrol, diesel, CNG and auto-LPG as fuels to run automobiles. LNG is a new fuel that can be dispensed from outlets similar to petrol pumps and is used not just in long long-haul buses and trucks, but also in running mining equipment, as bunker fuel, and rail locomotives. LNG will reduce the cost of operation as well as reduce carbon emissions, Pradhan said at the launch of construction of the first 50 LNG dispensing stations.
"In the next three years, Rs 10,000 crore will be spent on setting up of 1,000 LNG stations in the private and public sectors," he said. LNG as a fuel, he said, is poised to bring a transformational change in the way transportation happens.