Begin typing your search...
RBI sticks to status quo
Keeps key rates unchanged; Lowers inflation forecast to 5.2%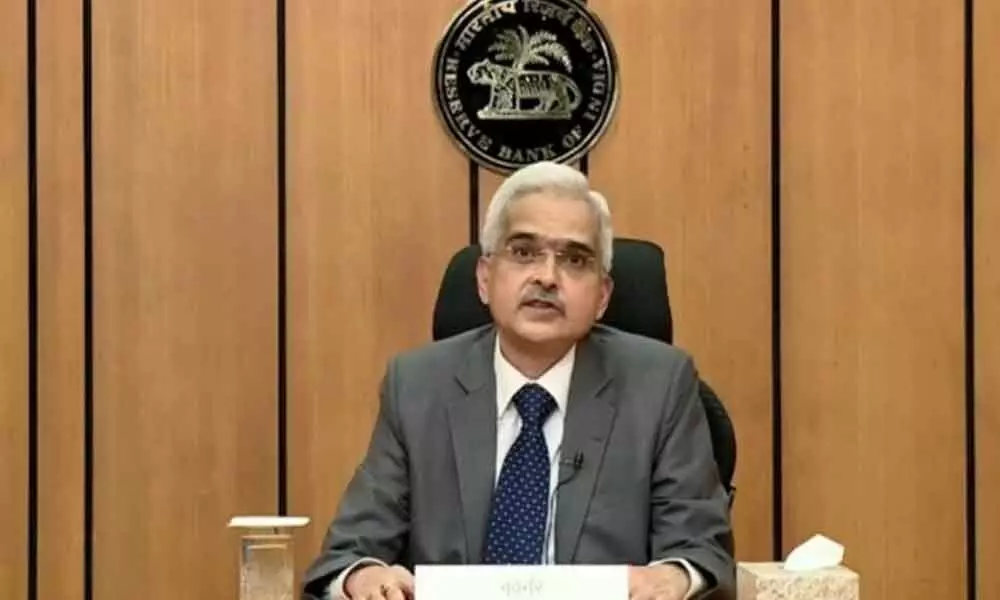 Going forward, the Indian economy is poised to move in only one direction and that is upwards - Shaktikanta Das, Governor, RBI
Mumbai: As part of its accommodative stance, the Reserve Bank of India (RBI) on Friday maintained status quo on the key policy rates in its bi-monthly policy review here on Friday. The six-member Monetary Policy Committee (MPC) of RBI, in its first meeting after Budget, has kept the rate unchanged at a record low of 4 per cent, and the reverse repo rate is 3.35 per cent for the last four meetings in a row.The RBI had last revised its policy rate on May 22
The central bank had slashed the repo rate by 115 basis points (bps) since March last year to support growth.
The MPC, which concluded its three-day deliberations on Friday, continuedwith an accommodative policy stance to push the growth.
"The MPC voted unanimously to leave the policy repo rate unchanged at four per cent. The MPC also unanimously decided to continue accommodative monetary policy in the current fiscal and next year," said RBI Governor Shaktikanta Das, who chairs the MPC.
According to the RBI Governor, scheduled commercial borrowing will be allowed to deduct credit disbursed to new MSME borrowers from NDTL for calculation of CRR.
Commenting on it, AK Das, Managing Director and CEO, Bank of India, said that complementing the measures taken in the Union Budget, the policy with an accommodative stance, sets the tone for faster economic recovery.
The status quo on rates and favourable outlook for inflation will create conducive scenario for deepening the financial market. Continued regulatory support for borrowing programme will also stabilise the course ahead, he added.
Padmaja Chunduru, Managing Directorand CEO, Indian Bank, said: "The key takeways include normalisation of CRR in twophases, reduction in SLR requirement and deferment of implementation of 0.625 per cent of capital conservation buffer. Banks can deduct credit disbursed to new MSME borrowers from NDTL for CRR calculation. This should give a boost further lending to the MSME sector."
Interestingly, the MPC revised downwards the forecast for retail inflation to 5.2 per cent for the fourth quarter of the fiscal and to 5.2 per cent to five per cent for the first half of the fiscal.
"The basis of the RBI policy remains accommodative, and it is reflected in the status quo with respect to the base rate - the repo rate is unchanged. But there is a strand of rationalisation of excess liquidity, as is evident from the phased hike in the CRR for its restoration to 4 per cent, the pre-pandemic level," says Joseph Thomas, Head of Research, Emkay Wealth Management.