Begin typing your search...
RBI may retain benchmark rate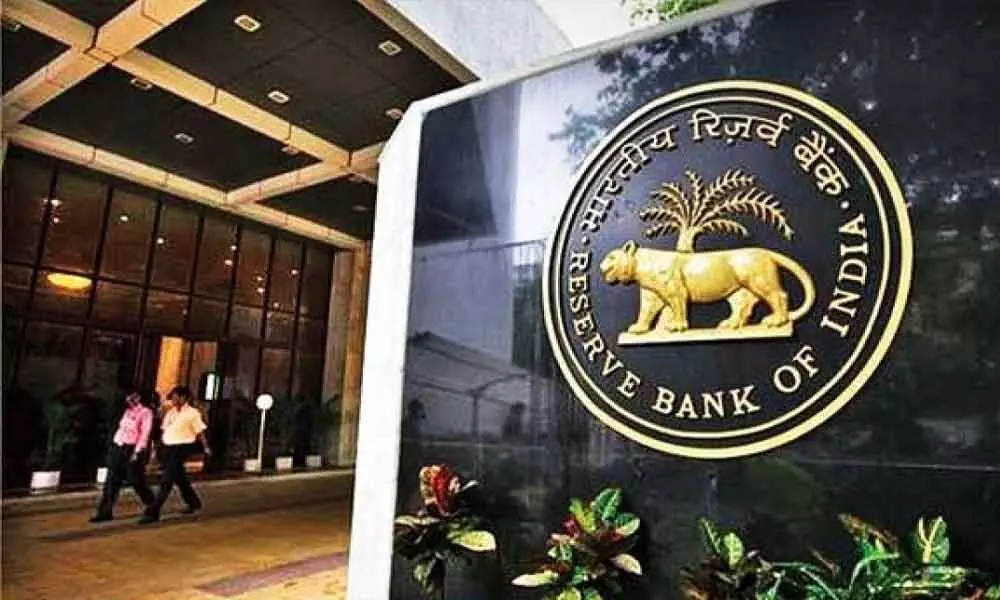 Mumbai Amid apprehensions over inflation and continued uncertainty with regard to the second wave of the Covid-19 pandemic, the Reserve Bank of India (RBI) is likely to retain the benchmark interest rate at the existing levels at its upcoming monetary policy review, feel experts.
The next bi-monthly monetary policy review is scheduled to be announced on June 4, following the meeting of the Monetary Policy Committee (MPC) beginning Wednesday. The meeting of RBI Governor Shaktikanta Das-headed rate setting panel is scheduled for June 2 to 4. The RBI had kept key interest rates unchanged after the last the MPC meeting held in April. The key lending rate, the repo rate, was kept at 4 per cent and the reverse repo rate or the central bank's borrowing rate at 3.35 per cent.
The RBI's annual report, released last week, has already made it clear that "the conduct of monetary policy in 2021-22 would be guided by evolving macroeconomic conditions, with a bias to remain supportive of growth till it gains traction on a durable basis while ensuring that inflation remains within the target". The central bank, the report added, would ensure that system-level liquidity remains comfortable during 2021-22 is alignment with the stance of monetary policy, and monetary transmission continues unimpeded while maintaining financial stability. In the assessment of the RBI, the evolving CPI inflation trajectory is likely to be subjected to both upside and downside pressures. The food inflation path will critically depend on the temporal and spatial progress of the south-west monsoon in 2021. "The heightened risk of inflation, owing to the higher input costs and petroleum prices, will constrain the MPC in taking any rate-related action. "We are in for a long pause with open market operations as a tool that will be employed more frequently towards keeping the 10-year yields close to six per cent," said PwC India Leader (Economic Advisory Services) Ranen Banerjee. Expressing a similar opinion, ICRA Chief Economist Aditi Nayar said that with the economic outlook remaining uncertain in light of the continuing pandemic, "we expect the monetary policy stance to remain accommodative for a large part of 2021, until the vaccine coverage improves dramatically".