Begin typing your search...
No impact of Rs. 2000 note pullout on GDP: RBI guv
Says most of Rs 2k notes will return by Sep 30; No plans for new Rs 1,000 note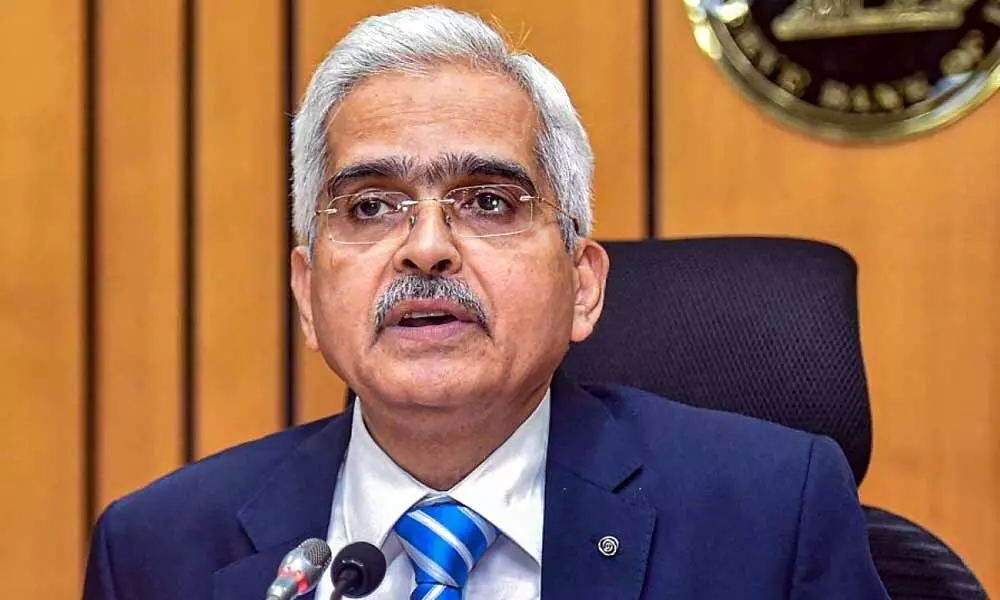 - Deposits over Rs 50k need PAN details
- Merchants not accepting Rs 2,000 notes in past also
- RBI will facilitate smooth exchange of withdrawn notes
New Delhi: Reserve Bank Governor Shaktikanta Das on Monday said the impact of withdrawal of Rs2,000 currency notes will be 'very very marginal' on the economy because it accounts for only 10.8 per cent of currency in circulation. Describing the withdrawal exercise as part of currency management operations of the Reserve Bank, he said, he expects most of the withdrawn Rs2,000 notes to be returned to the exchequer by the deadline of September 30.
Talking to reporters, Das said: "The impact of this on the economy will be very very marginal because it is only 10.8 per cent of currency in circulation. As you know that Rs2,000 notes were not commonly used in any transaction. We have found that it is hardly being used for carrying out transactions. Therefore, economic activity will not be impacted."
Asked about Rs1,000 reintroduction, he said, it is a speculative question and there is no such proposal at the moment.
As part of a clean note policy, he said, RBI has been conducting such exercise of withdrawal of currency notes from time to time and such exercise was undertaken in 2013-14, whereby the notes which were printed prior to 2005, were withdrawn from public circulation. So, he said, withdrawal of Rs 2,000 notes is part of clean note policy and they continue to be a legal tender. Asked if Rs2,000 notes will continue to be a legal tender, Das said "It will continue as legal tender. We will wait how many notes are coming. I cannot give a speculative answer about what will happen post September 30."
Most of the notes are expected to come back, he said, adding "that is our expectation at this stage. We will see how many notes come back. And as we approach September 30, we will decide at that stage."
He said there is enough time available for exchange and deposit in bank accounts so people should not panic. There is more than adequate quantity of printed notes available in the system not just with the RBI, but also at the currency chests which are operated by the banks, he said. "So there is adequate stock available and there is no reason to worry whatsoever. We have more than sufficient stocks," he said.
The impact of this on the economy will be very very marginal because it is only 10.8 per cent of currency in circulation. We have found that Rs 2000 note is hardly being used for carrying out transactions. Therefore, economic activity will not be impacted
- Shaktikanta DasRBI Governor