Begin typing your search...
IDBI still under PCA despite making profits
The good news is that the state-owned IDBI Bank has been registering profits for past couple of quarters in a row.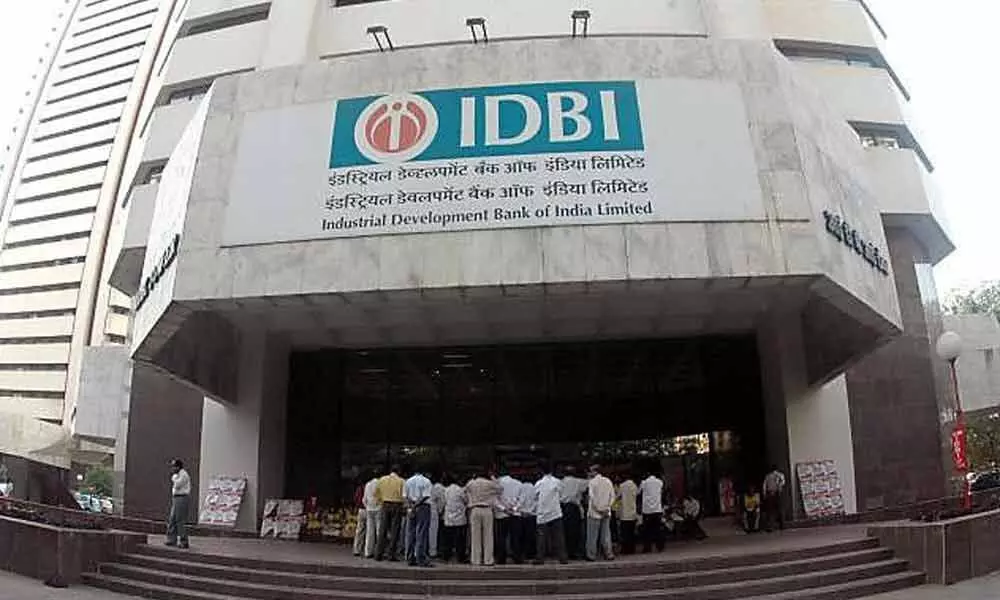 Mumbai: The good news is that the state-owned IDBI Bank has been registering profits for past couple of quarters in a row. However, the bad news is that the RBI has not declared the bank out of Prompt Corrective Action (PCA).
You may like to know what is PCA all about?
Well, PCA is a framework under which banks with weak financial metrics are put under watch by the RBI. The PCA framework deems banks as risky if they slip below certain norms on three parameters - Capital ratios, asset quality and profitability.
Although annual return on asset (RoA) of the bank has been negative for the last four years since FY 2016-17, losses are adjusted in the capital adequacy. The losses are thus funded by the equity of promoters.
While annual RoA was negative for FY 2019-20 with the bank making a full year net loss and accordingly breaching any of the PCA parameters, as it has posted a net profit in Q1 (Rs 144 crore) and Q2 (Rs 324 crore) of FY 2020-21. In fact, it was after 13 consequent quarters of incurring heavy losses, the lender has started showing profitability. Surprisingly, it had registered a net profit of Rs 135 crore for the fiscal 2019-20 (as on 31 March, 2020) too.
When contacted by Bizz Buzz, the bank's executive director & CFO, Ajay Sharma said, "We are complied with, when it comes to the capital parameter, and we have already complied with by showing CRAR at 13.67 as against the PCA norm of 11.5 as on September quarter.
On the front of net NPA, we are at 2.67 (as against PCA norm of less than 6 per cent), and on the front of leverage ratio we are at 5.09 (as against the PCA norm of 4). Again, the PCA norm says that RoA should be positive as per PCA norms. But, we have already shown RoA at 0.32 per cent for the first half as on September-end). As per the PCA norms, the bank has to show positive for the full fiscal, for which we will have to wait until the fiscal-end."
We have been improving numbers in every quarter, and our RoA is also positive. Maybe RBI will take a call on this at an appropriate time, he added.
The bank has been working on various parameters, since it was put under PCA in May, 2017, so as to improve its capital, asset quality and NIM (which was currently at 2.76), he said.
Incidentally Finance Minister has announced disinvestment in IDBI Bank - the lifting of PCA will have major impact on share prices and hence its valuation. Therefore, the timing of exit assumes great significance. Also, in this context it may be mentioned that Internal Working Group of RBI has recommended allowing corporate ownership of banks. RBI is yet to take final decision on the recommendations.