Begin typing your search...
European Central Bank hikes rates after 11 yrs
Raises interest rate by 0.5% for the 19 countries using euro currency; Another round of hike is expected on Sept 8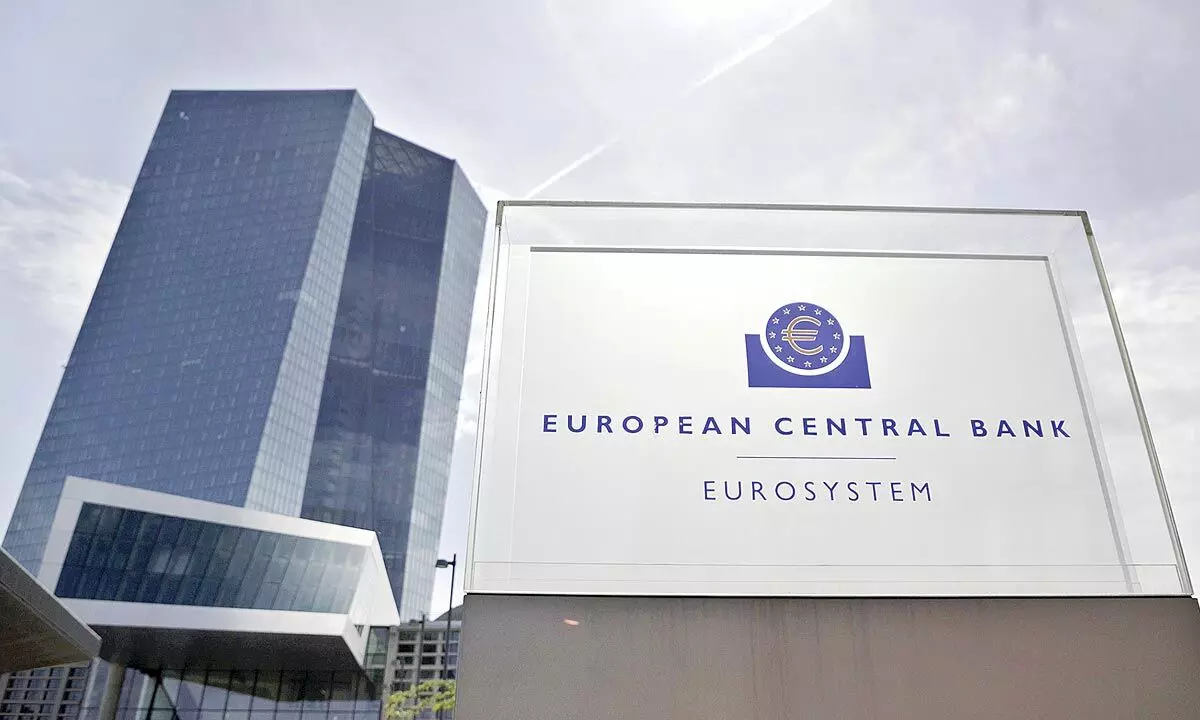 Frankfurt: The European Central Bank (ECB) on Thursday raised interest rates for the first time in 11 years by a larger-than-expected increase of 0.25%, joining steps already taken by the US Federal Reserve and other major central banks to target stubbornly high inflation. It also hinted further rate hikes possibly as soon as its next meeting on September 8.
The ECB hiked its benchmark deposit rate by 50 basis points to zero per cent, higher than its guidance for a 25 basis points. With rate hike, ECB joined global peers in terms of higher borrowing costs.
With today's decision, ECB ended an eight-year experiment with negative interest rates. It also raised the rate on its weekly and daily cash auctions by 50 basis points to 0.50% and 0.75% respectively, and signalled that further increases in its three rates were likely to come this year.
The move raises new questions about whether the rush to make credit more expensive will plunge major economies into recession at the cost of easing prices for people spending more on food and fuel.