AVG sectors to hire 5K in Hyderabad
Animation, VFX, gaming industry sees a sharp recovery with 15% growth this year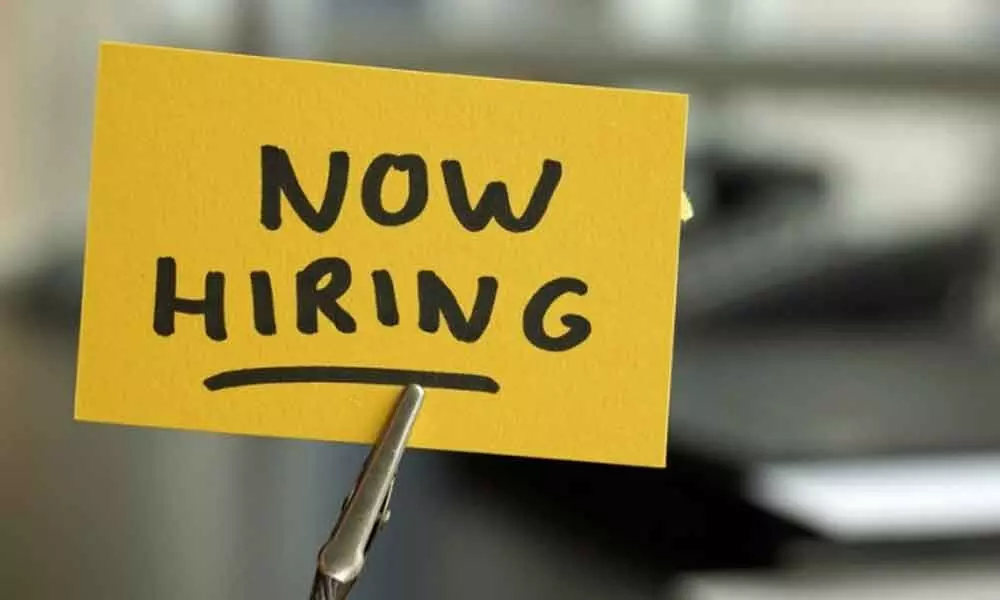 Hyderabad: After suffering serious setbacks during the first and second waves of Covid-19, many industries are slowly recovering from the slump. However, few industries like the animation, visual effects, gaming and comics (AVGC) industry, bounced back strongly with a brighter outlook.
As things are back to normal now, each company in the AVGC industry is getting more orders than ever before. Hiring is happening across all segments. According to the experts, this industry has an immediate requirement of around 5,000 people in Hyderabad alone.
Madhav Reddy, Founder and CEO of Hyderabad-based VFX sourcing firm Rotomaker India, said that their company is on an expansion spree. He is planning to double the headcount from 1,000 to 2,000 by next year. He says there is so much demand for talent in the industry.
Each sector of the AVGC industry was impacted differently in the pandemic period. Visual effects (VFX) segment was the most affected due to the restrictions. As film shootings were stopped, movies were not made and VFX firms have had no business since the virus outbreak.
In terms of revenues, VFX companies were hit 50-100 per cent based on their workbook, while animation firms were hit by 20 per cent and gaming units by only 10 per cent, Telangana VFX, Animation and Gaming Association (TVAGA) President Rajiv Chilaka told Bizz Buzz. He is also Founder and CEO of Hyderabad-based Green Gold Animations and creator of India's most popular animated character Chhota Bheem. He says, "These are all rough estimates. The industry was badly affected till August. Unless the financial year ends, we can't say exactly."
Rajiv further said, "There is definitely a slowdown and our industry fought to work effectively. Every dark cloud has a silver lining. During the lockdown, everybody rethought their business plans and strategies. A lot of companies invested in improving their platforms."
"The best thing is that the industry players have reworked on their products. They did a lot of research and development. They utilised that time to work on their passion projects rather than doing usual work for money or survival. This is the takeaway from difficult times," he adds. "The AVGC industry faced a bump. After witnessing a decline of 8 per cent during last year, it has seen a sharp recovery with 15 per cent growth this year," said Biren Ghose, Country Head, Technicolor India and President of ABAI, a non-profit organisation of AVGC ecosystem. When asked about setting up an office in Hyderabad, he said: "I can't say when we will set up an office here. Though we don't have a physical office, we are virtually present in the city working with 2-3 studios and their animation teams for VFX in our films and web series." Bengaluru-based Mobile Premier League (MPL) has announced to set up a 500-seater office in Hyderabad. Many local players like PurpleTalk, Gamitronics, and other gaming companies are progressing towards expanding their teams in the city.
Sridhar Muppidi, Founder and Chairman of city-based PurpleTalk, anticipates new talent would move to Hyderabad. He says, "Despite government, things are happening in other cities while it is being done with the help of government in this city. So, more people will love to shift here."
The user base of the online gaming firms have increased three-fold during the recent times. In terms of revenue, it did not have direct impact. But, the indirect impact will be going to start when they release more products in near future. The e-sports platforms have started creating products and other things during the lockdown. As per the sources, few companies are getting investments to a tune of $5 million by the end of this financial year. The online gaming will see 20-30 per cent rise by next fiscal.