Begin typing your search...
Volvo Car India expects 'good' festival season for domestic auto industry
The automaker has launched its first ground up electric car C40 Recharge at an introductory price of Rs 61.25 lakh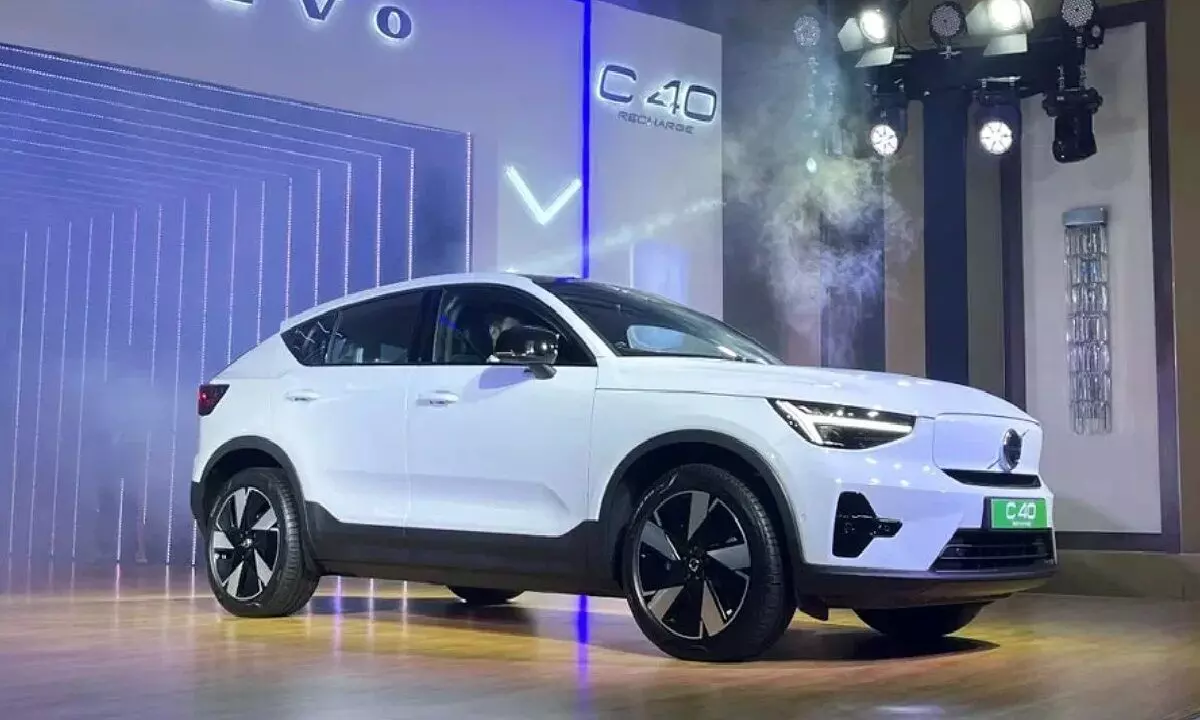 Mumbai: With improved supply chain situation and positive economic sentiment, Swedish car maker Volvo expects the upcoming festival season to be "good" for India's automobile industry.

A top executive of Volvo Car India has said that price parity is being slowly seen between electric cars and ICE (Internal Combustion Engine) cars. Volvo Car India on Monday launched its first ground up electric car C40 Recharge here at an introductory price of Rs 61.25 lakh (excluding taxes).
"We have been through a pandemic (in the) last two years. Then we had supply (chain) challenges. This year, it looks normal... If you look at the overall economy, there is generally a very positive sentiment. I think it (festive season) should be really good," Volvo Car India Managing Director Jyoti Malhotra said.
The luxury car segment sales are expected to return to the 2018 peak this year, after going through a rough road during the pandemic years, he said, adding that the supply chain situation has improved though not to the extent it should have been. "It (supply chain situation) is much better than last year," he said and emphasised that the upcoming festival season is expected to be good for the domestic automobile industry.
Further, Malhotra said that at a transaction level, the price of an ICE car and an electric car have been coming closer. "Our belief is that the inflection point is likely to happen somewhere in 2025-2026". According to the company, bookings for the new electric vehicle will commence from Tuesday exclusively through online. Volvo Car India also said that C40 recharge is the second electric vehicle model that has been assembled at its Hosakote plant in Bengaluru.