Begin typing your search...
Turtle Wax opens 3 car-care studios in Hyd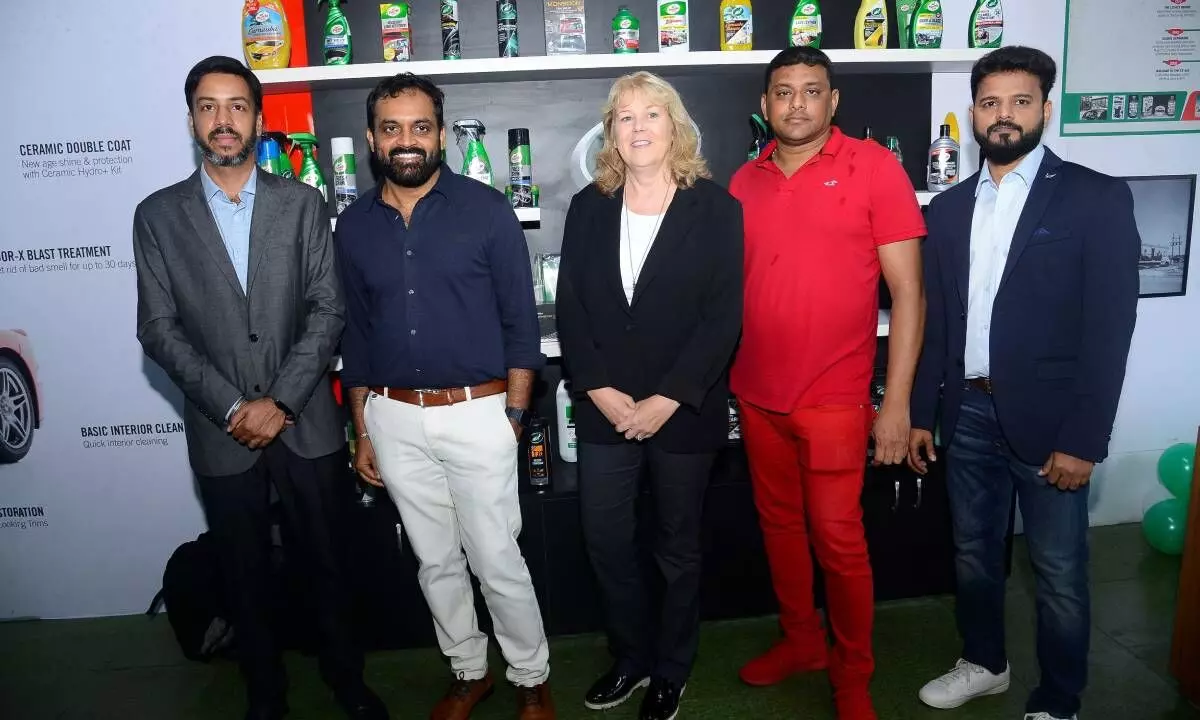 Hyderabad Chicago-based car-care company, Turtle Wax, Inc on Wednesday announced the launch of three co-branded car-care studios in Hyderabad. The studios are opened in partnership with Xenex, Xploder and Indian Decars. A range of car detailing services and products will be provided here.

The studios were inaugurated by Laurie King, Chief Operating Officer, Turtle Wax Global, and Sajan Murali Puravangara, Managing Director, Turtle Wax India Car Care India Pvt Ltd. Puravangara said, "We have witnessed a growing interest in car-care from Hyderabad after the launch of our first two studios in the city and decided to open three more car-care studios to expand our presence here."
The MD further said, "With these three studios, we aim to provide the best-in-class premium quality car detailing service across the State. We take pride in our dealer network and will continue to strengthen it in the coming years and be present in tier-two and tier-three towns of the country, too." The newly opened Turtle Wax car-care studio will have services such as Ceramic Coat Protection, Hybrid Ceramic Coating, Exterior Restoration Treatment, Interior Detailing Treatment, Specialty Treatment comprising odor treatment, headlight lens restoration, rain-repellent coating, trims, and chrome restoration. The 45-minute cleaning includes cleaning, vacuuming, cockpit cleaning, pre-wash, rinse, alloy wheels and tyres cleaning, foam wash, spread, rinse, dry, glass cleaning and tyre dressing.