Begin typing your search...
Tresa Motors unveils electric truck V0.1
Using the Axial Flux Motor technology, the truck delivering upto 350 kW continuous power, Tresa is the only Indian OEM with this kind of power output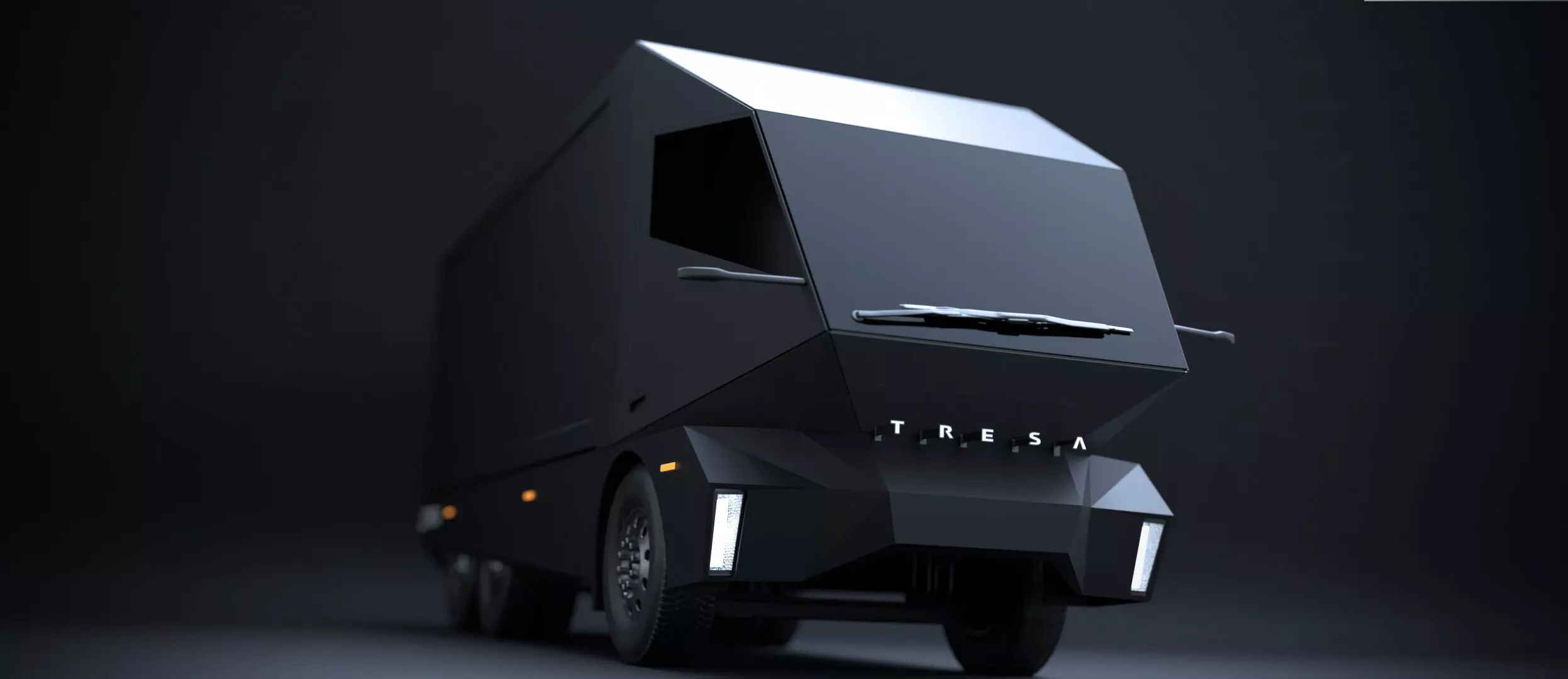 Hyderabad: Tresa Motors has unveiled its first electric Truck, the Model V0.1. Designed for the global market it showcases Tresa Motors take on the industrial design, axial flux powertrain and safe battery packs for the medium and heavy electric truck.
At the core of Tresa's trucks lies its Axial Flux Motor technology,called FLUX350, delivering upto 350 Kilowatt (kW) continuous power, making Tresa the only Indian original equipment manufacturer (OEM) with this kind of power output. Axial Flux motors are of compact size and light-weight nature. Entirely developed in India, and with a handful of axial flux motors manufacturers in the world, this places Tresa Motors at the forefront of global innovation. Months of intensive simulations in ANSYS (Analysis System) and MATLAB were conducted to fine-tune hundreds of parameters before embarking on the manufacturing process.
India has a fleet of 2.8 million trucks, contributing to 60 per cent of emissions, highlighting the urgent needs for zero emissions medium and heavy trucks. Hence it's time to transition by providing safe, innovative, and eco-friendly alternatives to traditional diesel trucks, with lowest total cost of ownership. The company strives to transition India's 2.8 million trucks to electric, one at a time.
"The journey to the official launch of Tresa's Model V0.1 and the development of our Axial Flux Motor platform has been nothing short of extraordinary" said Rohan Shravan, Founder CEO, Tresa Motors. "Since our inception a lot has happened. We overcame a lot of challenges. Today, I am happy to say that I have the backing of some of the industry's most revered and experienced people who have joined Tresa's team to accelerate its journey. All in all the team at Tresa has made and manufactured more than 200 different kinds of Trucks in their careers (in India, Germany, the US, and Japan), and have sold a staggering 2 million plus units in the past" he further added
Tresa Motors medium and heavy electric trucks, represents a major leap forward in the commercial vehicle industry, offering power, efficiency, and environmental benefits. This Made in India product showcases strong commitment to fostering local talent and driving economic growth. Tresa Motors will be hosting the physical launch of Model V in the second quarter of FY2023.