Begin typing your search...
Skoda Slavia production begins in India
Skoda Auto has announced production of the Skoda Slavia, from its plant in Chakan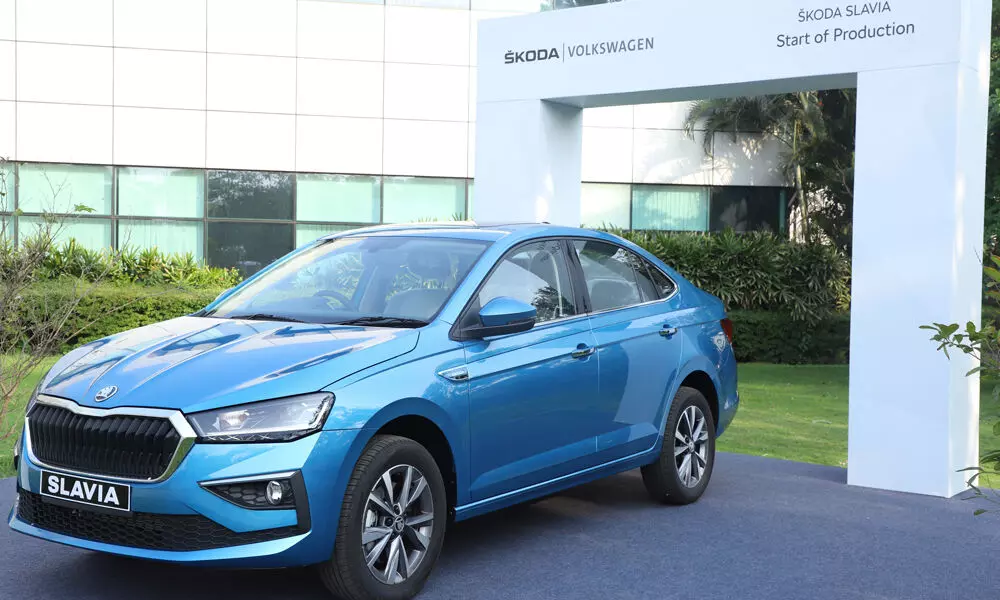 Hyderabad Skoda Auto has announced production of the Skoda Slavia, from its plant in Chakan. This marks the debut of an all-new sedan and the beginning of a new legacy for India and the world for the company. The features include a 1.0 litre 3-cylinder turbo petrol engine and a 1.5-litre 4-cylinder turbo petrol enigne, making 85kW (115ps) and 110kW (150PS) power. It will come with a choice of either a six-speed manual, six-speed automatic or seven-speed DSG transmission.

It has emotive design, humungous space, globally proven TSI engine, high levels of comfort and advanced infotainment systems. It comes in three variants: active, ambition and style, built with up to 95 per cent localisation, which brings down the overall cost of ownership.
Christian Cahn von Seelen, Chairman of Skoda Auto Volkswagen India, said: "Four years ago, we pledged a renewed commitment to India with the announcement of the India 2.0 project. Its success truly highlights the great collaboration between our teams across the globe and here in India. We have completed the first chapter with the successful launches of the two SUVs. Today, with the production roll out of the Skoda Slavia, we are igniting the next stage of our India 2.0 product campaign. The Slavia is a strong testament of our intent and capability in the Indian market. The Slavia will not only provide a boost to the premium sedan segment, but will also showcase Skoda Auto's expertise, pedigree and legacy with sedans in terms of design, packaging, dynamics, technology and value."
Zac Hollis, Brand Director, Škoda Auto India, said, "The Slavia is an all-new value luxury sedan for India, specially developed and meticulously designed considering the requirements and expectations of our customers. In times where interest for crossovers and SUVs is high, the Slavia is a measure of Skoda Auto's confidence that it is the product and not the category or body shape that will drive customer demand. "