Begin typing your search...
Simple Energy inks pact with US's C4V for Li-ion cell mfg in India
Plans to invest $150 mn to set up mfg plant within 600-acre premises of the proposed second EV production facility in Tamilnadu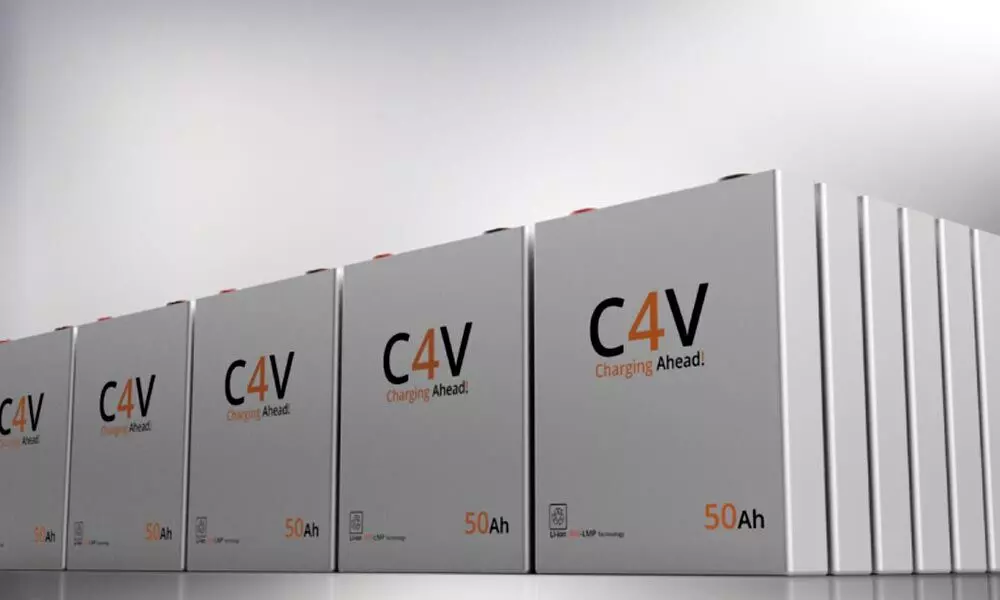 Mumbai: Electric vehicle maker Simple Energy has inked an initial pact with the US-based battery technology firm C4V (Charge CCCV) to set up a Lithium-ion cell manufacturing facility in the country with an investment of $150 million, the company said on Wednesday.
The facility with an initial capacity of 1-Gigwatt Hours (gwh), which can be scaled up to 5 gwh, is expected to be functional by the third quarter of this year, Shreshth Mishra, Co-founder, Simple Energy told PTI. The cell manufacturing plant will be set up within the 600-acre premises of the proposed second EV production facility for which the company has signed a pact with the Tamil Nadu government last November, he said. The Bengaluru-based energy startup had launched its first e-scooter Simple One mid-August last year. It has, however, not yet commenced the deliveries of its maiden offering. Lithium-ion battery cells are the central unit of any electric vehicle (EV).
"C4V has been working on battery and cell technology for quite some time that is not dependent on rare earth materials. Simple Energy along with C4V will jointly work on R&D of cell manufacturing that makes the battery packs of tomorrow safer and better performing," said Mishra. C4V is currently in the final stages of commissioning its iM3NY Giga factory in Upstate New York and is looking to commence production in the next few months. "By partnering with C4V, we will consolidate cell supply, which is a vital component for us. This strategy also makes us more self-reliant and reduces our dependency on imports," Mishra said.