Begin typing your search...
Scrappage policy to make way for EVs
Steep drop in battery cost, which accounts for 40-50% of vehicle cost, will make electric vehicles more affordable in near future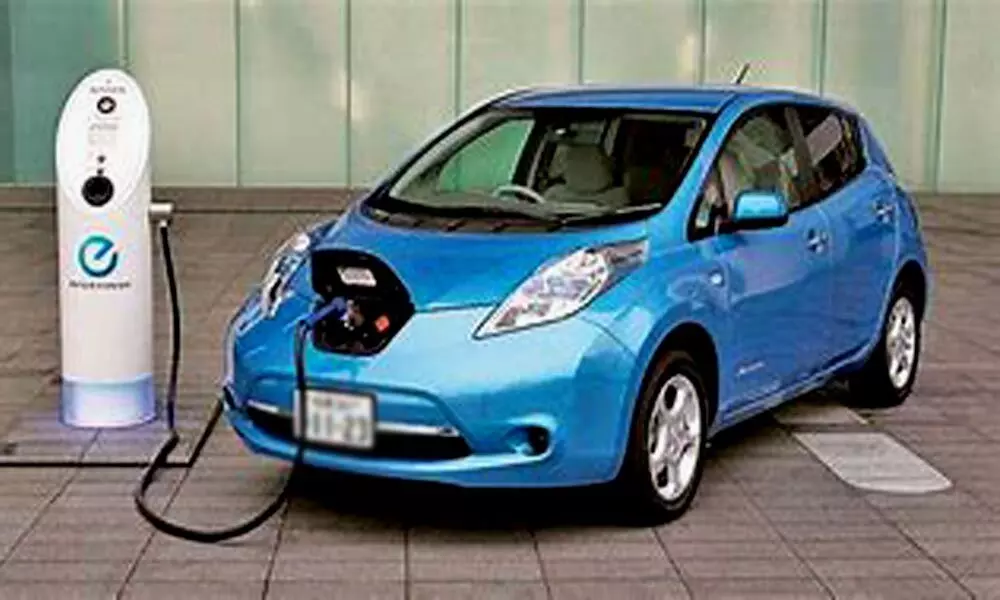 New Delhi: Electric Vehicles (EVs) in India are once again the talk of the town with the announcements such as scrappage policy by Union Minister Nitin Gadkari earlier this month. Bizz Buzz spoke to industry experts to understand if the mere elimination of older fuel-based vehicle will be enough to push the consumers to purchase EVs and how the automobile sector is experiencing a new wave of hype with the entry of brands such as Tesla and Jaguar EVs in India.
The scrappage policy which aims at curbing pollution emissions from old vehicles. However, concerns on the logistics, promotion of EVs and its affordability needs to be addressed widely.
"The affordability of the mid-size and compact EVs is improving each day with the battery cost decreasing each year having fallen by upto 89 per cent in the past 10 years. The battery cost constitutes upto 40-50 per cent of the vehicle cost, with decrease in the battery cost, the cost of the EV is improving each day. Infact few models in the Indian Market already present a tough competition to the ICE vehicles in their segment. Multiple companies have planned the launch of new models by end of the year and definitely pricing would be very competitive," Mr. Deepak MV, CEO, Etrio, told Bizz Buzz.
International brands such as Tesla and Jaguar are all set to launch EVs in India with prices of the luxury cars ranging between Rs1.05 crore to Rs 1.25 crores. The entry of Tesla has put a spotlight on the domestic manufacturers as well, the manufacturing capacities of automobile industry in India is at par with the other countries. Although, some of the components for EVs, such as battery cells, are majorly imported from China.
According to the automobile experts in India, the domestic manufacturing capacities can be widened with better Research & Development expenditure for the sector. The logistics sector is also expected to undergo a rapid transformation with the e-commerce booming throughout the country.
According to the new policy, commercial vehicles of more than fifteen years and passenger vehicles of more than twenty years will have to be mandatorily scrapped if they don't pass fitness and emission tests. Also, customers who voluntarily scrap their vehicles will get a 15-25% rebate on road tax and complete waiver of registration fees on the next new vehicle purchase. Automobile manufacturers will also have to offer a discount of 5% against a certificate of vehicle scrapping.