Begin typing your search...
Pinnacle Industries introduces ergonomically designed seating for Vande Bharat Express
The company will also showcase its multiple products and technology at the upcoming International Railway Equipment Exhibition.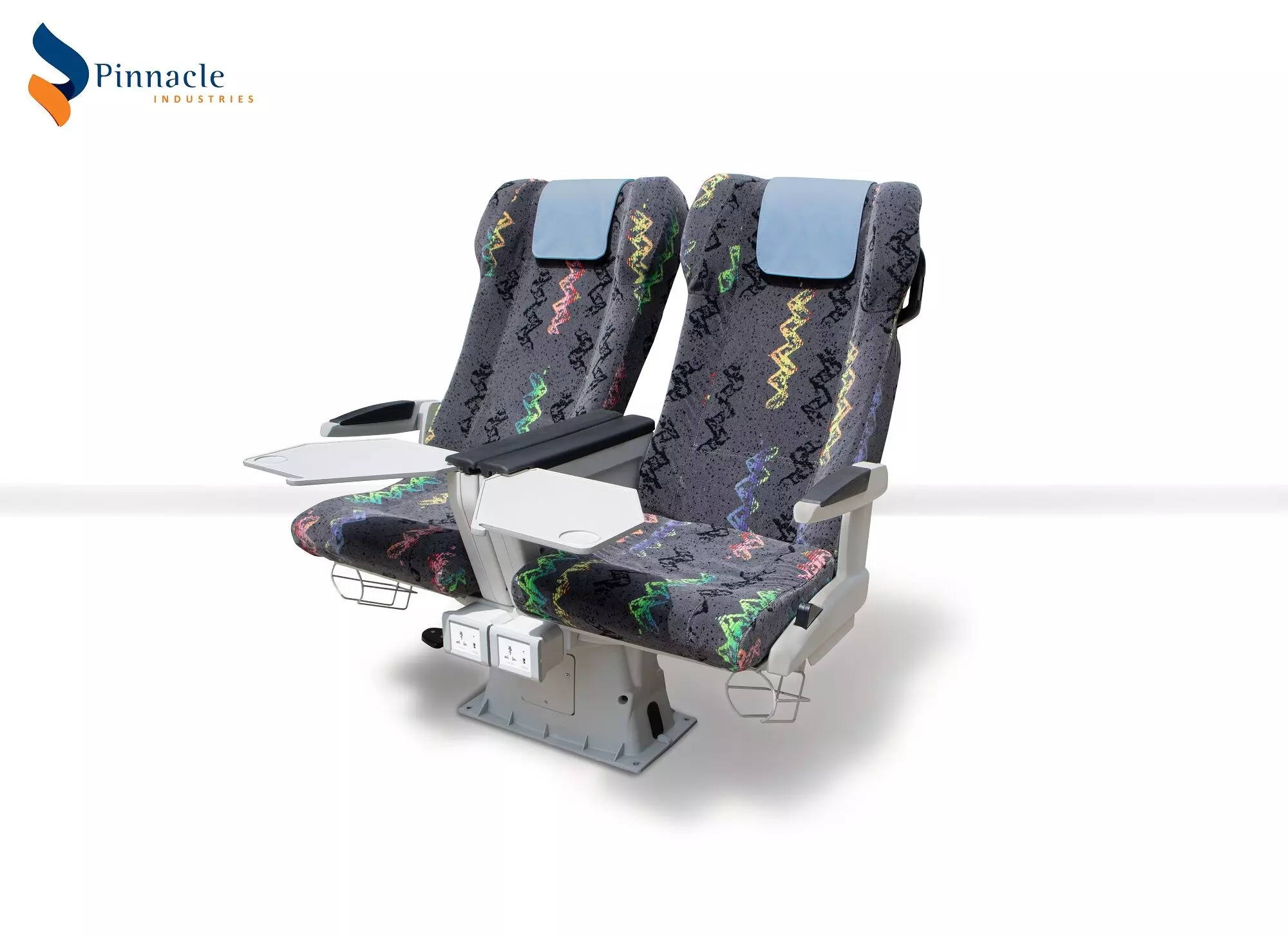 Z
Hyderabad: Pinnacle Industries, India's leading manufacturer of automotive interiors, seating systems & EV components & specialty vehicles, has proudly announced the introduction of advanced seating systems for select Vande Bharat Express trains by Indian Railways.

The comprehensive range of new seating systems from Pinnacle Industries includes economy, executive, tip-up, and folding seats, engineered to deliver unparalleled comfort, safety, and seamlessness during train journeys. The economy seats have been intelligently designed to cater to different seating capacities, offering single-seater, two-seater, and three-seater options. Each occupant is provided with modular-type charging units, allowing them to stay connected and charged throughout their journey. Moreover, the ergonomically designed seat foam profile ensures proper support and comfort during travel, with careful consideration of pressure mapping to enhance the seating experience.
The executive seats, designed to provide a premium experience, incorporate a range of innovative features for enhanced passenger comfort and flexibility. Passengers can enjoy the luxury of a 180-degree rotating seat; the seat rotation can be conveniently locked or unlocked at 90 degrees using a pedal mechanism for added safety and ease of use. To further ensure passenger convenience, a sideways sunken grab handle has been thoughtfully integrated into the seat design. Footrests with 3 adjustable stops have been added to offer personalised leg support during travel, enhancing overall comfort. The executive seats are equipped with Wago connector components, enabling easy electrical connections for various amenities.
The seats are constructed with Fiber Reinforced Polymer (FRP), a remarkable material known for its exceptional corrosion resistance and cost-effectiveness in maintenance. These seats fully conform to the European standard for fire-retardant properties, ensuring an elevated level of safety for passengers.
Dr. Sudhir Mehta, Chairman, and Managing Director of Pinnacle Industries, said, "We are thrilled to unveil our advanced seating solution for Vande Bharat trains in India. This significant development not only reinforces our unwavering dedication to creating and delivering products that prioritise passenger safety, comfort, and aesthetic appeal, but also highlights our optimism in designing and manufacturing innovative, cost-effective, and durable world-class products for the railway industry and beyond. We recognise the immense growth potential of the railway sector, both in India and globally. As new-age, high-speed trains gain prominence, the demand for safer, more comfortable, and visually appealing seats becomes paramount. With each product we bring to the market, we strive to meet these expectations. We believe that this new seating system will provide an enhanced and enjoyable travel experience for passengers, setting new benchmarks in the industry."
He also added, "We are deeply grateful to the Indian Railways & Integral Coach Factory for entrusting Pinnacle Industries, a proud Indian company with the railway seating business, an industry typically dominated by established institutional or international players. This opportunity drives us to work harder and continue delivering exceptional seating solutions that surpass expectations and contribute to the growth and success of the Indian Railways."
The company also announced that it will showcase its multiple products and technology for railways at the upcoming 15th edition of the International Railway Equipment Exhibition (IREE) from October 12-14 at Pragati Maidan, New Delhi. IREE is Asia's largest showcase for the Rail Transportation Sector, organised by the Confederation of Indian Industry (CII) in association with the Ministry of Railways, Government of India.