Begin typing your search...
Panel for banning 4-wheeler diesel vehicles in big cities
Govt yet to take a decision on report by oil secy-led committee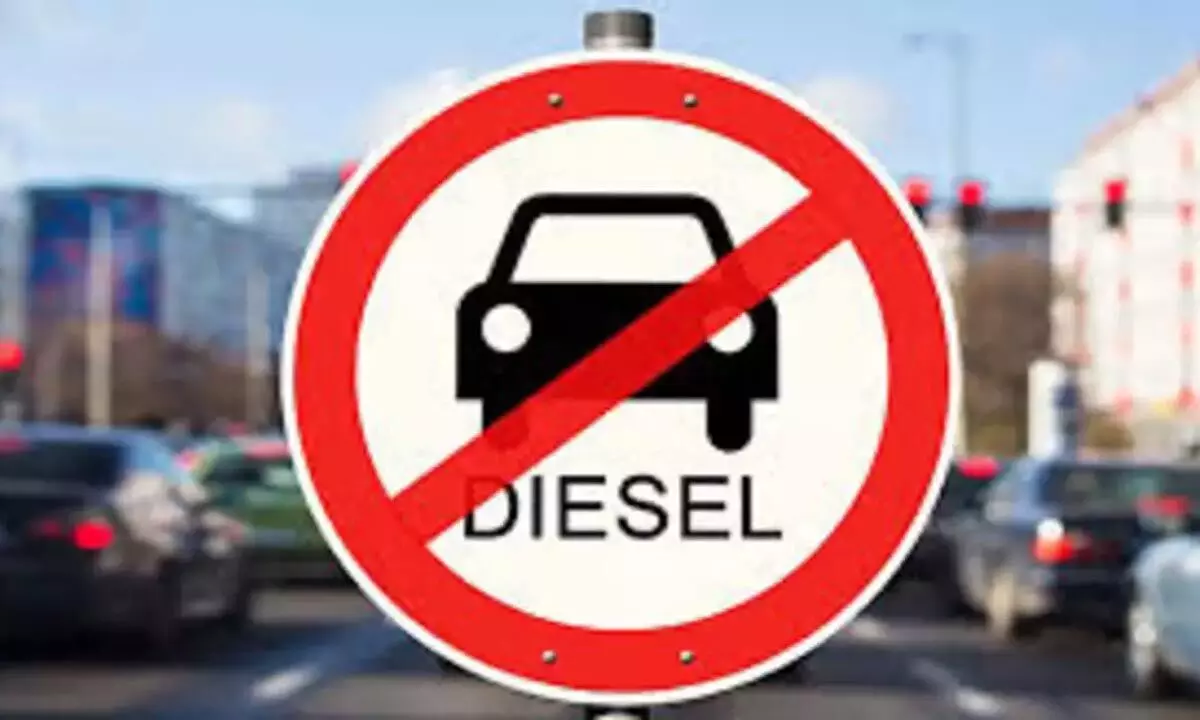 New Delhi: India should ban the use of diesel-powered four-wheelers in cities with over 10 lakh population by 2027 and switch to electric and gas-fuelled vehicles, according to a report commissioned by the oil ministry.
The report of the committee headed by former Oil Secretary Tarun Kapoor also suggested phasing out motorcycles, scooters, and three-wheelers with internal combustion engines by 2035. There should be no diesel city buses addition in urban areas in about 10 years, the panel which submitted its report to the government in February this year, said. The government is yet to accept the report.
"EVs may be promoted as the optimal solution in preparing for phasing out internal combustion engine two / three wheel vehicles by 2035. In the intermediate period, policy support for ethanol-blended fuel with an increasing blend ratio needs to be given," the report said.
It called for four-wheelers, including passenger cars and taxis, to partially shift to electric and partially to ethanol-blended petrol with almost 50 per cent share in each category. "Diesel-driven 4-wheelers may be eliminated as soon as possible. Therefore, a ban on diesel-powered four-wheelers in all million-plus cities and all towns with high pollution has to be enforced in five years, i.e. by 2027," the report said.
For transitioning to EVs, CNG as a transition fuel (up to 10-15 years) has been emphasised. "Vehicles with flex-fuel capabilities and hybrids may be promoted in the short and medium terms. This can be done through the application of fiscal tools like taxation," it said. To boost electric vehicle use in the country, the report said the government should consider a "targeted extension of incentives given under the Faster Adoption and Manufacturing of Electric and Hybrid Vehicles scheme (FAME) to beyond March 31.
The report favoured new registrations of only electric-powered city delivery vehicles from 2024 and suggested higher use of railways and gas-powered trucks for the movement of cargo.