Begin typing your search...
M&M plans to produce 2L EVs from Chakan plant by 2029
It estimates that EVs would account for 30% of the overall volumes by 2030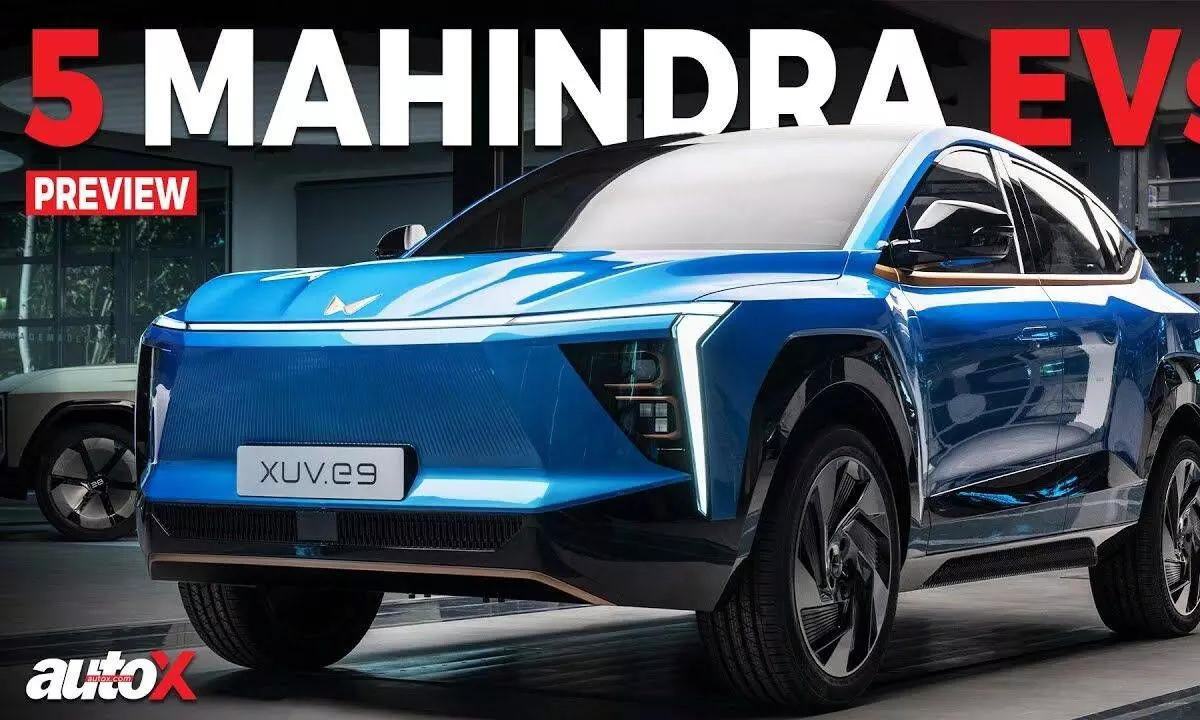 Capetown Mahindra & Mahindra expects electric vehicle production at its upcoming plant in Chakan in Maharashtra to hit peak production mark of 2 lakh units per annum between 2027 and 2029, according to company President -Automotive Sector Veejay Nakra.
The company estimates that EVs would account for 30 per cent of the overall volumes by 2030. In January this year, the auto major received an approval from the Maharashtra government to set up a Rs 10,000-crore electric vehicle plant in Chakan near Pune. The company, through its subsidiary, will make this investment over a period of 7-8 years for setting up the manufacturing facility, development and production of its upcoming Born Electric (BE) models. "We are looking at doing a number of 2 lakh units (at Chakan plant) between 2027 and 2029," Nakra said here. The first product under the BE range is expected to hit the markets by end of next year and the production at Chakan plant is expected to begin 4-5 months prior to that, he added. M&M sells a single electric model -- XUV400 - in the passenger vehicle segment which is rolled out from its Nashik plant in Maharashtra.
It however is the leading player in the domestic electric three-wheeler space with over 70 per cent market share. Based on the INGLO EV Platform, the automaker plans to introduce five electric SUV models under two brands -- XUV and the all-new electric-only brand called BE. Legacy brands will come under XUV brand while the all new electric model would be rolled out under the BE lineage. Mahindra had showcased some of the battery electric vehicle concepts last August in Oxfordshire, UK. When asked about the percentage of sales the company expects from EVs as compared to the internal combustion engine portfolio, Nakra said: "About 30 per cent of our portfolio would be from electric vehicles between 2027 and 2030." Replying to a query regarding separate showrooms for BE products in India, Nakra said it "is a work in progress."