Begin typing your search...
Maruti's market share shrinks
However, retains numero uno position in Indian mkt despite market share falling to 39.8%; Hyundai, Ford also suffer decline, but TaMo gains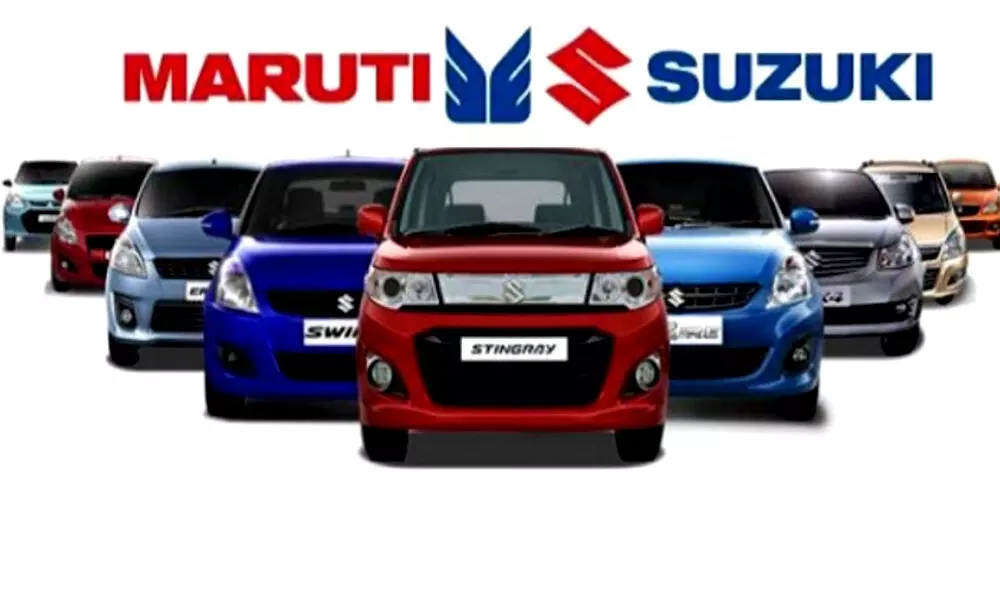 - Maruti is planning to expand its CNG range of vehicles
- Will launch BS6-compliant diesel engine vehicles in 2022
- Tata Motors is also planning to launch Tiago and Tigor car series in CNG version
- An electric version of the Tata Altroz is also in the pipeline
New Delhi: Indian automobile giant Maruti Suzuki, which registered dip in its sales by 8.71 percent on a year-on-year (YoY) basis in August, saw its market share falling to 39.8 per cent last month from a high of 48.3 per cent in the same month a year. Thus, the India's leading automaker 8.5 percentage point fall in its market share in domestic passenger vehicle sales in August this year.
Other than Maruti, carmakers Hyundai and Ford also reported a decline in market share in August 2021 by a 1.5 per cent and 1.4 per cent respectively. However, Maruti continues to dominate the automobile industry with overall sales figure. Maruti Suzuki India Limited posted total sales of 130,699 units in August 2021 including export figures. Total sales in the month include domestic sales of 105,775 units, apart from sales to other original equipment manufacturer (OEM) of 4,305 unit. The company, however, sold 115,325 units in the domestic market in 2020 August, and 1,379 units via OEM.
While leading players registered dip in market share, Tata Motors reported the highest gain in market share, with an increase of 2.9 percentage point from last year. In comparison to its market share of 7.9 percent in August 2020, this year Tata Motors' share reached up to 10.8 percent in August 2021. The company witnessed jump in sales and received increased consumer preference post the announcement of its 'New Forever' range of vehicles. The homegrown brand has added vehicles including Tiago, Tigor, Tigor EV, Altroz, Nexon, Nexon EV, Harrier, and Safari. The company is also planning to launch CNG version of Tiago and Tigor car series. An electric version of the Altroz (Altroz EV) is also in the pipeline.

Tata Motors posted sale of 54,190 units in August 2021 in the domestic market, in comparison to its figures of the same month in 2020 which stood at 35,420 units. The company grew its sales figure by 4 percent in comparison to its sale in the month of July 2021 with 51,981 units. The much-anticipated Punch series vehicle by Tata Motors is expected to be launched by Diwali this year. The upcoming model is a micro-SUV, based on the HBX concept, which will be a rival to Maruti Ignis, Ford Freestyle, Mahindra KUV100 NXT, and the upcoming Hyundai Casper.
Meanwhile, Maruti is planning to expand its range of vehicles into CNG segment. In 2022, Maruti is expected to launch vehicles with BS6-compliant diesel engine option, like the XL6, Ertiga, Vitara Brezza, and Ciaz.
When contacted by Bizz Buzz, the Society of Indian Automobile Manufacturers (SIAM), however, declined to comment on the fall of Maruti's market share.