Begin typing your search...
Maruti Suzuki opens bookings for Invicto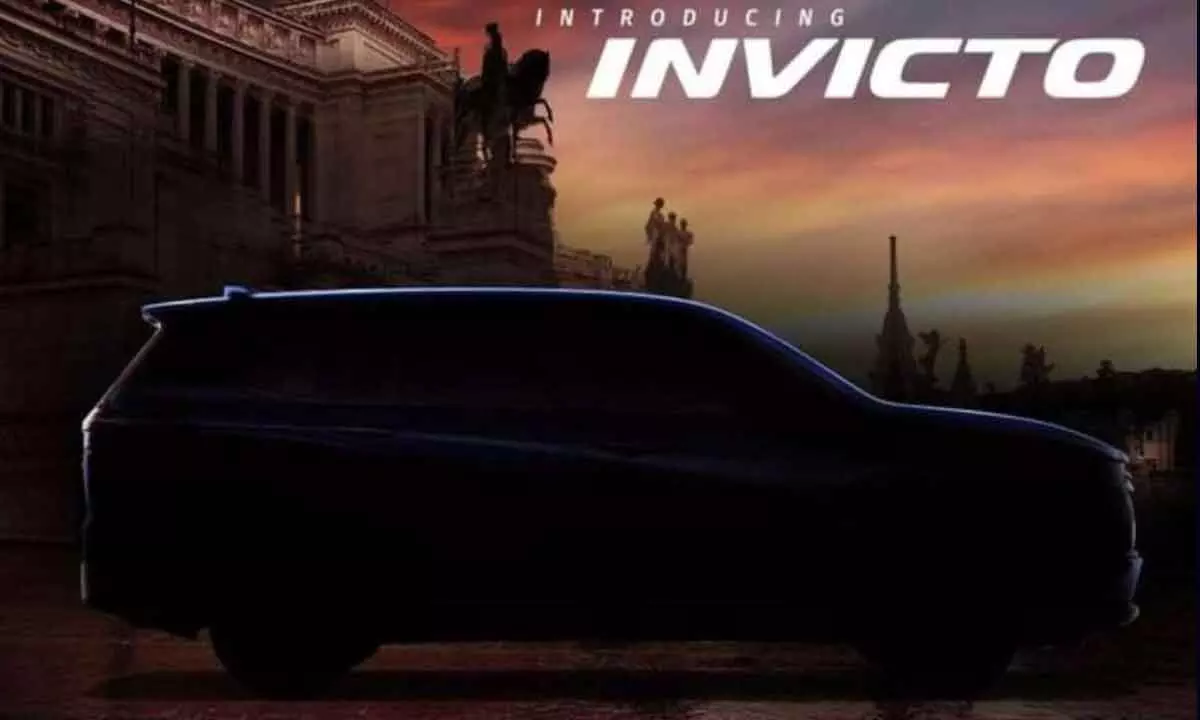 New Delhi: Maruti Suzuki India on Monday opened bookings for its upcoming premium three-row utility vehicle Invicto. The vehicle, which will be launched on July 5, can be booked with a payment of Rs 25,000 from the company's premium retail outlet NEXA showrooms or through online, Maruti Suzuki India (MSI) said in a regulatory filing.
The Invicto will mark the company's entry into the premium three-row segment, as it looks to gain a foothold in the above Rs 20 lakh segment with the new model after having attained leadership in the Rs 15-20 lakh vehicle segment last fiscal. According to MSI Senior Executive Officer (Marketing and Sales) Shashank Srivastava, the three-row SUV/MPV segment stood at around 2.58 lakh units last fiscal with vehicles priced over Rs 20 lakh accounting for around 1.2-1.25 lakh units.