Begin typing your search...
Maruti expects to invest Rs 45,000 crore to double annual capacity to 40 lakh units in 8 years: Chairman RC Bhargava
Bhargava said the company has reached "two million production and sales in 40 years and is now preparing to add two million in the next eight years"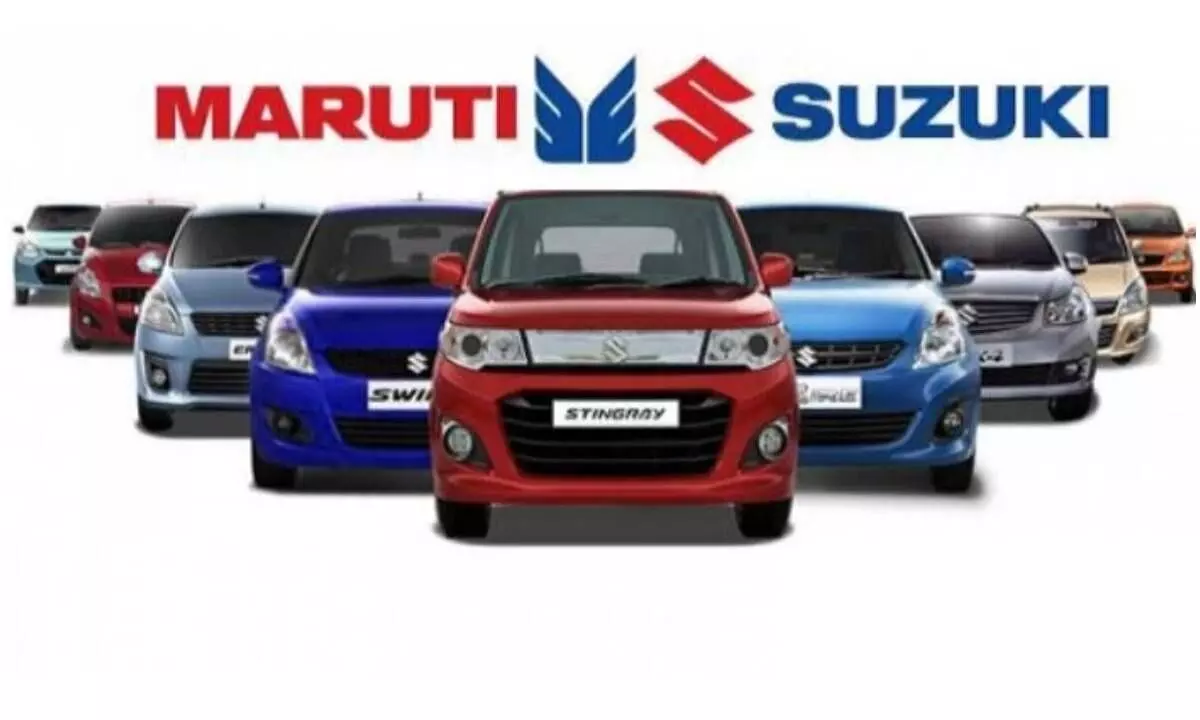 New Delhi: Maruti Suzuki India expects to invest around Rs 45,000 crore to double its production capacity to 40 lakh units annually in the next eight years, company Chairman RC Bhargava said on Tuesday.

The company will also take up suggestions by shareholders for a stock split to its board for consideration, he said while speaking at the annual general meeting of the carmaker. As the global auto industry strives for carbon neutrality, he said Maruti Suzuki will also deal with a lot of technologies, including electric vehicles (EVs), hybrids, CNG, ethanol-blended and use of compressed biogas going forward as it is difficult to predict what will happen in the next eight to ten years in terms of new technologies.
In his address to the shareholders, Bhargava said the company has reached "two million production and sales in 40 years and is now preparing to add two million in the next eight years" while also more than doubling the turnover of the company in its third phase of the journey. "The era before us is going to be a very uncertain era, a very challenging era. Putting up these two million cars itself will cost us something close to Rs 45,000 crore. It depends how inflation goes but at the moment we estimate the cost about Rs 45,000 crore for two million cars," Bhargava said.
Under 'Maruti 3.0' the company is targeting to add another 20 lakh units production capacity with about 28 different models in the market by FY 2030-31. He had earlier told the shareholders in the company's annual report that "our first phase was when we were a public enterprise. The second phase ended with the Covid pandemic, and the Indian car market became the third largest in the world."
In the AGM, Bhargava also reiterated the need for a structural reorganisation of the company in view of its future growth prospects. Responding to a query by a shareholder on stock split, Bhargava said,"We will again take it up in the board. I accept that it will certainly increase the ability of people to trade in shares because the price of the share is around Rs 10,000." However, he added, as far as performance of the company and return to the shareholders is concerned, a split in shares will not make a significant difference. Shares of Maruti Suzuki India are trading at Rs 9,626.55 apiece, up 0.33 per cent on BSE.
When asked if Maruti Suzuki hasn't been late in its EV initiative, he said,"Yes, we are behind some companies in launching EV but that does not mean that we are late in the market or that when we are coming in 2024-25, we will have in any way damaged our ability to get an adequate market share." He further said the company management and all its people, engineers and Suzuki Japan, "have all carefully assessed the total environment for electric vehicles in India" and what has now been planned is for production of six models between 2024-25 and 2030-31 which will "give us a very good position in the market".
Bhargava also said that the company will regain its market share going forward with the company making efforts to strengthen presence in the fast growing SUV segment after witnessing a dip due to the decline in demand for small cars. "We were essentially a small car manufacturer and we have to now adjust to the fact that because of regulatory and other factors small cars are coming down and the basket for the SUVs is going up. "We are adjusting to that and I can assure you that in the coming years we will make every effort to regain our market share," he asserted.