Begin typing your search...
Kia India launches Carens in India; the three-row recreational vehicle
Kia India today announced the launch of its fourth and latest 'Made-for-India' offering, the three-row recreational vehicle, Carens.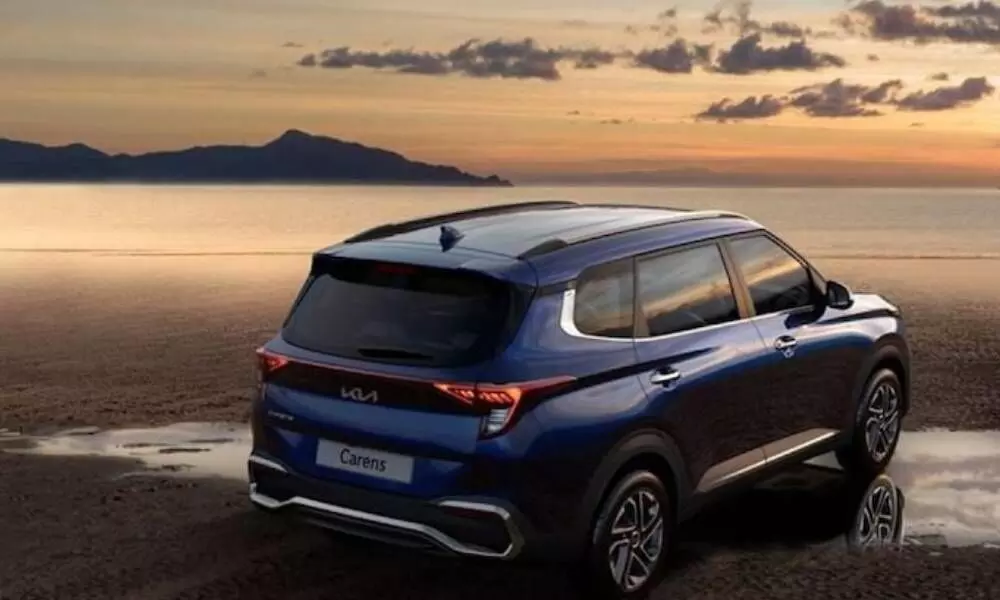 Kia India today announced the launch of its fourth and latest 'Made-for-India' offering, the three-row recreational vehicle, Carens. The Kia Carens is available in five trim levels: Premium, Prestige, Prestige Plus, Luxury, and Luxury Plus. Commenting on the occasion, Tae-Jin Park, Managing Director and CEO, Kia India, said, "Since inception, we have remained focused on adding value to Indian customers' driving experiences through our ground-breaking vehicles and services. The Carens is a true Kia, offering Best in Class features, immaculate design and practicality, a wide range of variant choices at a compelling price point. The pricing offers us an opportunity to cater to an even more diverse set of our customer. We will enhance our production to meet this increased demand."
The vehicle comes in seven-seater configurations from Premium to Luxury trims, with the Luxury Plus trim offering both 6- and 7-seater configurations. The Robust 10 Hi-safety package, which includes 6 airbags, DBC, VSM, HAC, ESC and All-Wheel Disc Brakes, to name a few, comes standard on all five trim levels, making the Kia Carens one of the safest family movers.

With the vision to offer utmost convenience to its customers, the company also launched the 'My Kia' mobile app – a one-stop solution for existing and prospective customers for all their needs related to Kia. 'My Kia' app is available on iOS and Android platforms wherein prospective customers can request test-drive, video consultation and can even book their preferred Kia car. The existing customers of Kia can use this app for Service appointment and reminder, request pick and drop and track service progress, etc.

Along with the launch of the Carens, Kia India also announced the launch of the Carens ownership differentiator: 'My Convenience Plus'. The initiative offers comprehensive coverage for new Carens buyers that provides them complete peace of mind.

'My Convenience Plus' is a Carens-exclusive aftersales initiative that can be purchased alongside the vehicle and includes PPM (Pre-Paid Maintenance), EW (Extended Warranty), and optional RSA (Road Side Assistance). The initiative is the industry first aftersales initiative, unrivalled by any other OEM in the country. It is available with pan India coverage and uniform pricing across the country. The customers can choose from Premium and Luxury package, which covers the car for 4 and 5 years respectively. The initiative also offers an attractive package on car care services, if availed during the program tenure, and protects the customers from inflation in service cost.