Begin typing your search...
Indian NGO wins BMW Group Intercultural Innovation Award
• Over 1,100 organisations from 120 countries applied for prestigious award • A grant of $20,000 for selected projects and support from UNAOC, Accenture and BMW Group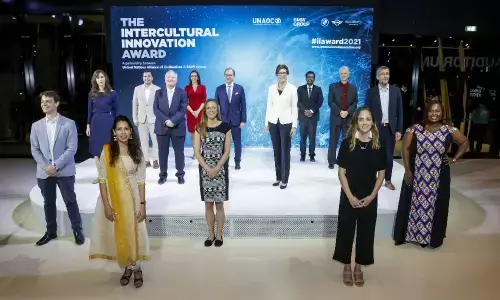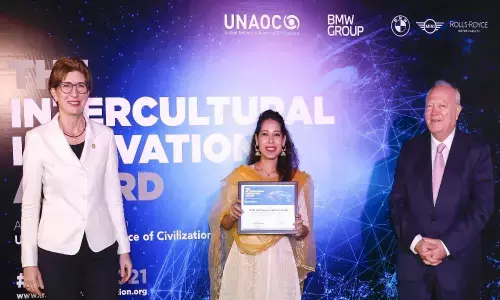 Hyderabad MITTI Social Initiative Foundation from India has won the prestigious award instituted by The BMW Group and the United Nations Alliance of Civilisations (UNAOC) BMW Intercultural Innovation Award (IIA) for outstanding social commitment. As many as 10 organisations from as many countries have won the award.

The award ceremony took place Friday night at the Expo 2020 in Dubai, on the sidelines of the themed week on Tolerance and Inclusivity, and the International Day of Tolerance.
The awardees will each receive financial support of $20,000. They will also receive professional mentoring from the BMW Group, UNAOC and the consulting firm Accenture. Among other things, the selected organisations will benefit from business and strategic project support and become members of the Intercultural Leaders network, which connects professionals and specialists worldwide.
The awards ceremony was attended by Reem Ebrahim Al Hashimy, Minister of State for International Cooperation of the United Arab Emirates and Managing Director of the Expo 2020 Dubai Bureau.
"The Intercultural Innovation Award honours people and projects that promote diversity, tolerance and inclusion in a particularly creative way. These are the values that move us forward as a society and as a company. We are convinced that progress requires cohesion – that is what the BMW Group stands for. Together with UNAOC, we make a meaningful contribution to respectful dialogue," says Ilka Horstmeier, Member of the Board of Management of BMW AG, Human Resources and Labour Relations Director, and patron of the award.
Mitti Café is a chain of sustainable, inclusive cafes that provides experiential training and employment to adults with physical and intellectual challenges. The organisation's outreach initiatives help create awareness about inclusion and disability rights. Mitti Cafés across India are managed by hundreds of adults with special needs who have served over 5 million meals in just 4 years. Through 'Karuna Meals', the organisation's staff also provide low-cost, quality nutrition to homeless and daily wage workers, through a mobile cafe.