Begin typing your search...
Hyundai unveils Alcazar its first seven-seater sports utility vehicle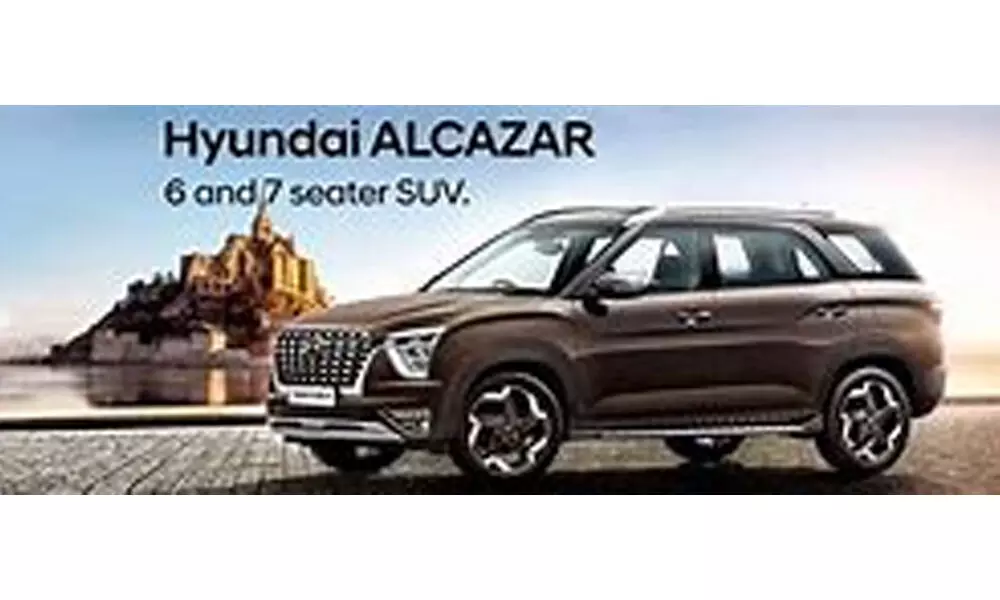 Hyundai, India's second-biggest carmaker, will launch its first seven-seater sports utility vehicle Alcazar possibly in May to add to the growing demand for SUVs in India which as of now looks insatiable. A few weeks ago, Tata Motors, India's third-largest car brand, launched its own seven-seater called Safari. In between MG Motor introduced the seven-seater Hector Plus.
The Alcazar is based on the Creta, the Safari is based on the Harrier while the Hector Plus is based on the Hector. They have been added with two front-facing seats in the rear of the vehicle where the large boot once existed. In the case of the Alcazar, the vehicle platform had to be stretched to accommodate the extra seats.

As per a senior executive at Hyundai, the need to have two more seats in the rear have reasons beyond their practicality purpose. "It is quite possible that not all the seven seats will be used every time the vehicle is taken out. But we decided to offer the Alcazar only after we asked buyers to tell us if they would buy a bigger Creta. And most of them said yes", said the executive.

For instance, if two extra seats are added to the rear, it leaves negligible space for luggage. Forget the seven occupants, there won't be space for even a bag that is large enough to digest clothes of three. The two extra seats will have to be folded down to create more room. In some cases, the extra room is more than twice the size of boot space if the seats were upright.